The bats are silent in D.C. at a time when a year ago, the Nationals were winning their first World Series. Instead, Oakton native and American University alumna Keira D'Amato is standing at home plate, pointing to the Washington Monument and calling her shot — an attempt at the U.S. 10-mile record in less than a month.
Backed up by the Credit Union Cherry Blossom Ten Mile team that she's been working with for nearly a decade, D'Amato will run a small road race in the D.C. area Nov. 23 to try and top Janet Bawcom's 52:12 time for a women-only 10-mile, which she set in 2014 at Cherry Blossom.
"It makes no sense, why I have the guts to go after it," she said days prior. "But I've known since the spring I'm capable of running 52:12."
D'Amato came close Oct. 28, splitting 52:37 en route to 1:08:57 at the Michigan Pro Half-Marathon, which she won. That performance made her the 10th fastest American woman at the half marathon.
The timing of the 10 mile works, with the invitational Marathon Project coming up a month later in Arizona and keeping several elite runners training, despite the paucity of major races during the pandemic. That means building a race field, while challenging, will not be impossible for D'Amato and longtime Cherry Blossom Elite Coordinator Bill Orr.
"We won't be offering travel stipends, prize money, appearance money or lodging," he said. "That means the athletes will be underwriting their own expenses, so this is an interesting experiment to see if in fact those who are committed are truly committed.
"It's basically an 'if you build it, they will come' situation."
D'Amato has thrived running solo over the past eight months since her 15th place finish at the Olympic Marathon Trials, running 15:04 for a 5k time trial in June. While she initially considered running what would be essentially another time trial, with just the USATF-requisite three starters to be eligible for a record, D'Amato took a more public route for the santioned race.
"At first, I was thinking I could do this by myself, but if I'm going to go for the American record, I should probably open it up and invite people, make it a legit race," she said. "I feel like I'm the time trial queen at this point."
Though the race will be a far cry from the usual Cherry Blossom offering, Orr still saw some value to the professional running community.
"Since 2020 has been quite a gloomy year in and out of the sport, we're hoping to bring a little sunshine with this race," he said. "Athletes desperately need races, particularly if they have contracts and they need to fit more races into their contract year."
Orr said the field could grow to as large as 20 women, with the field size limited to comply with local gathering restrictions. That is driving the event's discretion in not disclosing the course.
"To continue the Field of Dreams analogy, we don't want a line of headlights leading up to the race course," he said.
Recent Stories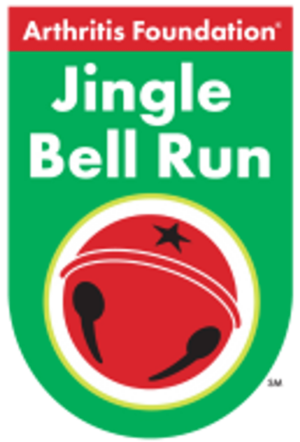 Be part of the original festive race for charity and signature Arthritis Foundation holiday event! Wear your favorite holiday attire and together, we'll jingle all the way to a cure! Register as an individual or bring a team of friends,