Matt Smith's time-released allergy pill didn't work, but his timed kick did.
Loudoun Valley's sole senior made a decisive move in the last half mile of the Oatlands course to break the tape in the 4A boys race April 24, running and sneezing his way to a 16:22 win over Grafton junior Ben Madrigal's 16:27. 
Madrigal worked his way to a comfortable lead, with Smith giving chase with Grafton's Alex Murphy and Patrick Henry's Luke Taylor, who finished third and fourth in 16:38.
VHSL Championship
April 24, 2021
Oatlands Historic House and Garden
Leesburg, Va.
1.Matt Smith 16:22
2.Ben Madrigal 16:27
3.Alex Murphy 16:28
"He made what ended up being his big move about 2.25 miles in," Smith said. "I didn't know what he had left, but I just started rolling on the downhills and catching up a little at a time."
Already an accomplished mid-distance runner, Smith made his first foray into cross country when he came to Loudoun Valley from Paul VI as a junior. The shortened cross country season left him low on experience, but he said the necessity forced him to adjust fast.
"Our coaches kept us focused," he said. "We just worried about the next race, and that really kept us on the right track."
Coach Marc Hunter said for the first time, he wasn't sure how the team would race or what exactly to look for during the race.
"Our boys have always been good running at big meets and the reason they do is because we run big meets furing the season, and that gives them an edge over other teams," he said. "By the time we get the to postseason, I know what we have. Today, we saw our seventh man finish third for us, so it was a real surprise."
He credited Smth's discipline and capacity for discomfort.
"I saw that once he put the hammer down, he was going to win, but Matthew knew it was going to hurt. But, he knew that's what he had to do."
He was the only returning varsity runner from the Loudoun Valley team that claimed its fifth straight 4A title in 2019 and made its third straight trip to Nike Cross Nationals. Although the Vikings finished third in a team race separated by four points. Jefferson Forest's 61 points edged Gafton's 62, though Grafton would have lost on a tiebreaker had Madrigal prevailed. The Vikings scored 65, with junior Aidan Soto (15th overall in 17:04), junior Timothy Esatto (21st in 17:24), sophomore Jake Rimmel (22nd in 17:25), junior Graham Mussmon (25th in 17:29), junior Benjamin Moseman (41st in 17:59) and junior Truman Abbe (42nd in 18:02) rounding out the rest of the team.
Recent Stories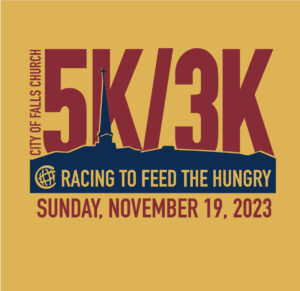 The out and back Falls Church City 5K/3K course is mostly flat on the W&OD Trail starting and finishing at 103 Columbia Street. Overall male and female winners earn free shoes and medals are awarded to all categories. Great family