In her first full season of high school cross country racing, Grace Finnegan is trying to balance her early success with recognition that she still has a lot to learn.
After a few open races during her freshman year at Richard Montgomery, she's facing new runners every week and trying to pick up tips and process each experience.
"I was trying to read everyone else's energy," she said. "It's a skill I'm still learning."
She figured it out at the Octoberfest Invitational at Great Meadow, running 17:59 to win over Herndon junior Gillian Bushee (18:14) and hit her first sub-18 cross country 5k.
"I knew a little bit about Gillian, and then I heard everyone cheering for her, so I knew the race was going to be pretty hard," Finnegan said. "I just waited until I heard her breathing a little heavier and went for it."
Oct. 2, 2021
The Plains, Va.
She credited her newfound patience with putting her in a place to make that move late in the race.
"I knew I didn't want to lead today," Finnegan said. "I figured since it was a two-loop course, I'd have a chance to see where it went and someone would make a move in the second half. I don't usually like to run from behind, so it was scary to not take control. I respect what everyone else can do too much to let them go too far ahead."
Deep Run, a Richmond-area 5A team, won the girls' race with 192 points, ahead of West Springfield's 217.
Langley senior Boden Gentile also waited to make his move,though he didn't expect to end up winning, running 15:54 to stay ahead of James Wood's Nathaniel Wooshner (15:56).
"I kept telling myself to calm down and take it easy," Gentile said. "I love this course. The grass is great, there's not too much uphill but enough to keep it intersteing but a lot of straights to get into a rhythm."
Gentile took note of where he would be half a mile from the finish, hoping to be clear of James Madison's Robbie Jenkins (sixth in 16:06).
"I didn't want to leave it to a kick with him around," Getile said. "I need to work on my kick before districts, because I'm not quite where everyone else is with theirs."
Blacksburg, in Virginia's 4A division, won over W.T. Woodson, 174-186.
Recent Stories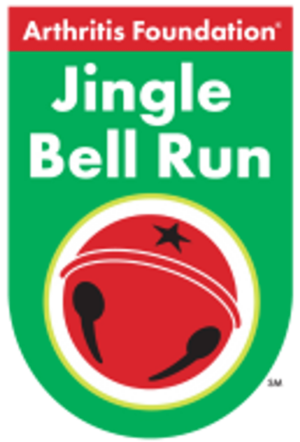 Be part of the original festive race for charity and signature Arthritis Foundation holiday event! Wear your favorite holiday attire and together, we'll jingle all the way to a cure! Register as an individual or bring a team of friends,