Georgetown's Parker Stokes led local distance runners at the NCAA Championships with his third place finish in the 3,000 meter steeplechase in 8:18.88.  Colgan alumnus Bryce Lentz ran 8:52.33 in the semifinals for the Air Force Academy.

Georgetown had two women's 10,000 meter finalists: Charlotte Dannatt finished eighth in 33:26.78 and Maggie Donohue finished 13th in 33:42.99.
Patriot alumna Rachel McArthur ran 4:21.15 in the semifinals for Colorado.
Howard's 4×400 meter team of Jessika Gbai, Ameenah Saalih, Ozioma Scott and Jessica Wright finished sixth in 3:28.39.

Our long, regional nightmare is over – the Riley's Rumble Half Marathon will return to the Maryland Soccerplex after a year in exile to the C&O Canal Towpath, albeit its original course.
Recent Stories
Fairfax County Detectives have arrested and charged a 42-year-old Herndon man with crimes related to indecent exposures near the Washington and Old Dominion Trail in August, the department reported.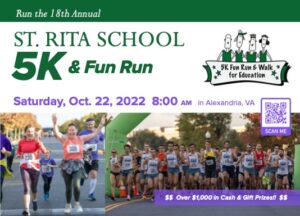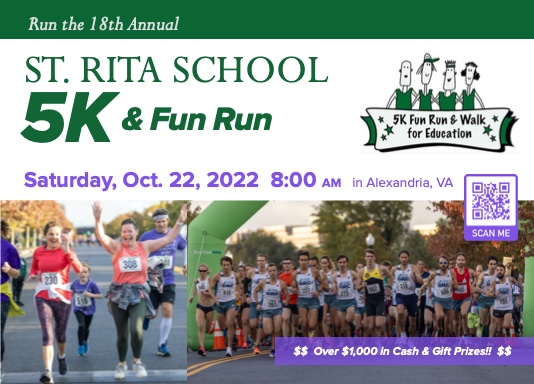 The 18th annual St. Rita 5K & Fun Run is a fall classic on treelined streets through beautiful Alexandria, Va.
Certified & chip-timed 5K follows a flat, fast, out-and-back course through Potomac Yard.
The morning festivities includes a live DJ,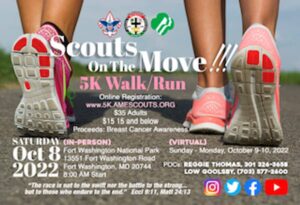 The Association of African Methodist Episcopal Scouts' (AAMES) 1st Annual 5K In-Person/Virtual Run-Walk Race
In-Person:
Saturday, October 8, 2022 at 8:00 A.M.
MARYLAND
Fort Washington National Park, 13551 Fort Washington Road, Fort Washington, Maryland 20744