A man riding a white moped harassed a woman running in the National Arboretum and another cycling on the Anacostia Riverwalk Trail in the afternoon and evening June 10.
He was described as a stout black man appearing to be in his mid-20s, wearing a mask, black pants and a black sweatshirt with the word "impress" in white lettering.
Around 2:30 p.m., he approached a woman running on Azalea Road in the arboretum near its southern intersection with Eagle Nest Road, dismounted the moped, presented a condom to her and after she refused his advances, moved on ahead, while continuing to look back toward the runner. He passed the runner again while she was returning to the visitor's center.
Around 6:30, he tailgated a cyclist heading south on the Anacostia Riverwalk Trail near the Bladensburg Waterfront, blocked the trail's exit to Kenilworth Aquatic Gardens and started masturbating in view of the cyclist. After she biked away, he briefly chased her on the moped, then drove by and waited at the trail's intersection with Deane Avenue.
Recent Stories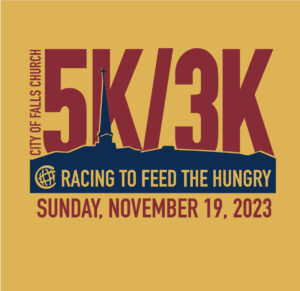 The out and back Falls Church City 5K/3K course is mostly flat on the W&OD Trail starting and finishing at 103 Columbia Street. Overall male and female winners earn free shoes and medals are awarded to all categories. Great family