The only thing better than running 50 miles through D.C. with four friends on an unseasonably cool June day? Running 60 miles with nine friends.
In its second year, the Chocolate City Relay grew both in length and depth June 11, adding a second team of Black women traversing the city in a DIY relay and throwing in a little competitiveness along the way.
"I work in D.C., but I live in Maryland, so I'm not running around here too much," first-year runner Yodit Tefera said of the Northeast neighborhoods she had just finished running. "Everything is pretty new to me, so I'm getting to know more neighborhoods."
On top of the 10 women hitting the roads, two drivers and two bicycle guides supported the runners along the way, along with friends along the course and waiting at the Hains Point finish to cheer on all of the runners sharing the 24th leg.
Dira Hansen watched from afar the last year and hoped to take part.
"When I saw them finish last year, I thought it was awesome," she said. "So I kind of Insta-stalked them and hoped they'd do it again and invite me."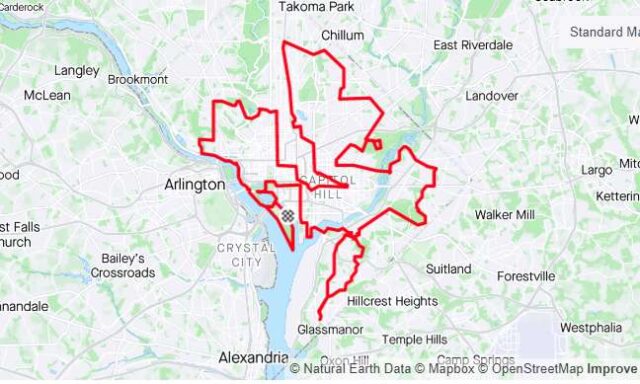 They invited her, and she added a competitive element to a lineup that pitted newcomers against the veterans. The newcomers touted Hansen's sub-three-hour finish at the Shamrock Marathon in March and helped her warm up with some strides along Mt. Olivet Road NE before she took the handoff and sped down West Virginia Avenue NE.
Though the teams — veterans in blue, rookies in pink, started together, before too long, competitive instincts took over and turned the event into a cat-and-mouse game, aided somewhat by a drizzle that kept drivers off the road and opened some road crossings faster than usual.
Though all of the runners participate in traditional races, veteran runner Alison Staples noted, the event generally takes on a more community-based, cooperative effort, and PRs take a back seat.
"This is more special because we put it together, the support team has volunteered to come out and help," she said. "It's been incredible for sisterhood, enjoying each other's company and celebrating that we are all healthy enough to run."
Staples moved to D.C. from Baltimore in 2021, and after striking up a social media friendship with Brittany Greene, Greene recruited her into the inaugural relay.
"There were a lot of women doing amazing things, but we didn't all necessarily cross paths in our worlds, so finding a way to bring everyone together in a way that amplifies our stories was important and gets people into new areas exploring D.C.," Greene said.
She mapped out a course that crossed all eight wards of the city, but added roughly 10 miles in Ward 8, in Southeast D.C.
"We tried to use rec centers and schools as landmarks, to give people a framework for what's in D.C.," she said. "We wanted to add a level of challenge, and the ladies were up for that, so everyone got some more hills."
In addition to the 10 runners, five planned to complete a virtual relay. After gas and supplies were paid for fundraising went to Girls on the Run programs, where a several relay runners volunteer as coaches.
In between legs on the rookie team, Courtney Carter marveled at the way Greene and her friends made the event happen
"To have this home-grown, locally-created relay that's doubled in size and to get to do this with these amazing women and our support, it's super meaningful, it's super dope, and people are excited about it.
"It means a lot, we all know how important representation is and we know that we need more of it in the running space. And it's just a way of claiming space, and I'm a fan of that."
Recent Stories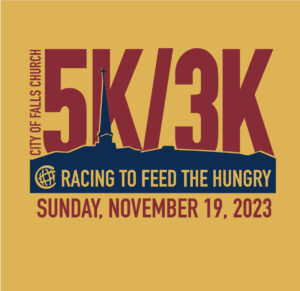 The out and back Falls Church City 5K/3K course is mostly flat on the W&OD Trail starting and finishing at 103 Columbia Street. Overall male and female winners earn free shoes and medals are awarded to all categories. Great family