The Rock Ceek path has reopened between Shoreham Drive and P Street, and the tunnel through the I-66 bridge south of the Kennedy Center has opened.
Three Trials Fever patients will experience relapses in 2024, thanks to their races at Grandma's Marathon, which qualify them for the Olympic Trials. Reston resident and Falls Chuch native Susanna Sullivan was third in 2:26:56, Thomas Jefferson alumnus Johnny Phillips ran 2:14:10 and Centennial alumnus Brian Harvey ran 2:17:40.
The Road Runners Club of America recognized Arlington County was recognized as a "Runner-Friendly Community."
A handful of local distance runners will be competing in the USATF Championships and the USATF U20 Championships this weekend in Eugene, Ore.

In the 800 meters, the District Track Club's Vincent Crisp and Georgetown alumna Sabrina Southerland.
In the 1,500 meters, Georgetown's Matthew Payamps and Jack Salisbury and Georgetown alumna Josette Norris.
In the 5,000 meters, Chantilly alumnus Sean McGorty, the District Track Club's Willy Fink, Heritage alumna Weini Kelati and along with Norris, Georgetown alumnae Emily Infeld and Katrina Coogan.
In the 3,000 meter steeplechase, Tuscarora alumnus Fitsum Seyoum.
In the U20 meet, Laurel resident Juliette Whittaker will run the 800 meters.

Washington Latin alumnus Luke Tewalt will run the 1,500 meters, for Wake Forest.
Georgetown's Lucas Guerra will run the 3,000 meters.
In the 3,000 meter steeplechase, Colgan alumnus Bryce Lentz, running for the Air Force Academcy, and Oakton alumnus Garrett Woodhoouse, running for Utah State.
Recent Stories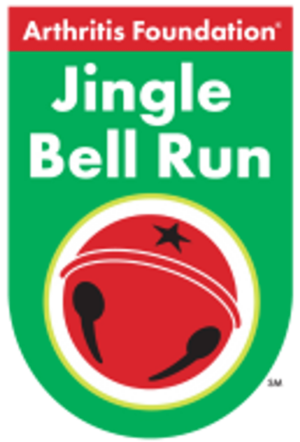 Be part of the original festive race for charity and signature Arthritis Foundation holiday event! Wear your favorite holiday attire and together, we'll jingle all the way to a cure! Register as an individual or bring a team of friends,