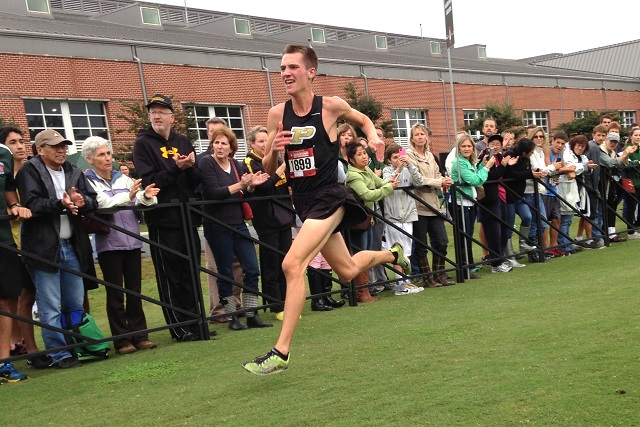 0.3 seconds.
That's how much time separated Chase Weaverling, a senior at Poolesville High School, from the coveted 10th position at the Northeast Footlocker Championships Nov. 30. The top 10 finishers in each of the country's four divisions -South, Midwest, West and Northeast, held in Van Cortland Park in New York City – advance to the highly touted Footlocker National Championship held in San Diego two weeks later.
0.3 seconds.
Frustrated? Yes, but Chase knew he had given the race everything he had.
"I was fighting for one of the top 10 places during the last quarter mile of the race," he said.
[button-red url="http://www.runwashington.com/2013/12/16/runwashington-high-school-cross-country-team/" target="_self" position="left"] More of the All-RunWashington team [/button-red]With the finish line in sight, Chase managed to work his way up to eighth place, but then his legs "gave out". Three runners surged ahead in the race's final yards.
"My legs wouldn't go any faster," he lamented.
Three weeks earlier, after coming out victorious (by a margin of 30 seconds) at the Boys 2A race at the Maryland state championships, Chase wondered whether he would even make it to Footlocker's starting line. After the race, Chase's knee began to give him trouble.
"I did whatever I could do to take care of it," Chase said. "I knew I was in good shape, so I tried to not worry about it. I stretched and went to physical therapy and it ended up being okay. Though, it definitely had me worried."
"The class he showed after Footlocker was impressive," said Poolesville cross country coach Prasad Gerard. "What was also amazing was how upset his teammates, and coach, were that he did not qualify.  We all knew how much it meant to Chase to qualify for San Diego and felt bad that he had just missed it."
Placing 11th at Footlocker Northeast is certainly something to marvel, but Chase believes his best race of the season came at the Oatlands Invitational in Leesburg, Va., where he ran a personal best of 15:28 for 5-kilometers and placed second to Thomas A. Edison's superstar Louis Colson.
After a well-deserved break, Chase will gear up for the indoor track season with his sights set on defending his 2-mile state title. As the indoor season dissolves into outdoor track, Chase will aim to qualify for the 3,000m at the Penn Relays. But first, he'll need to run a 9:23 2-mile to qualify, which he'll aim to do at one of the area's larger meets.
"Whenever we go to a meet in the suburbs, I ask 'where do they run?""
As a result of living in rural Montgomery County, Chase and the rest of his teammates are fortunate enough to have access to the various farm roads and hiking trails that crisscross Poolesville and the surrounding towns.
"We run on the (Chesapeake and Ohio) Canal towpath, the Seneca Greenway Trail and the trails around Blockhouse Point. I'm blessed with so many good places in Poolesville."
When he's not running (upwards of 60-miles per week) or studying (he boasts a GPA of 3.9), Chase enjoys strumming his guitar. "I'm pretty good," he acknowledges, "I take lessons."
Though, he admits he is far more focused on running and schoolwork. When you're getting As in the classroom and striding to be one of the best runners in the region, there is very little time for anything else, or so you might think; he is also president of the Student Government Association.
After a long, hard look at various schools on the east coast, including the University of Pennsylvania and Brown, Chase finally committed to the University of Virginia.
"I'm really excited about it," Chase said.
Recent Stories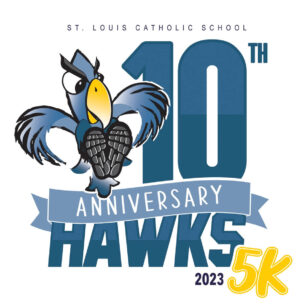 2023 will be the 10 year anniversary of the St. Louis Hawks 5K and Fun Run for Health & Wellness. The USATF certified course runs through the historic Hollin Hills neighborhood in Alexandria, VA.
The Hawks 5K goal, in conjunction