Eritrea native Weini Kelati came out of nowhere to take high school running by storm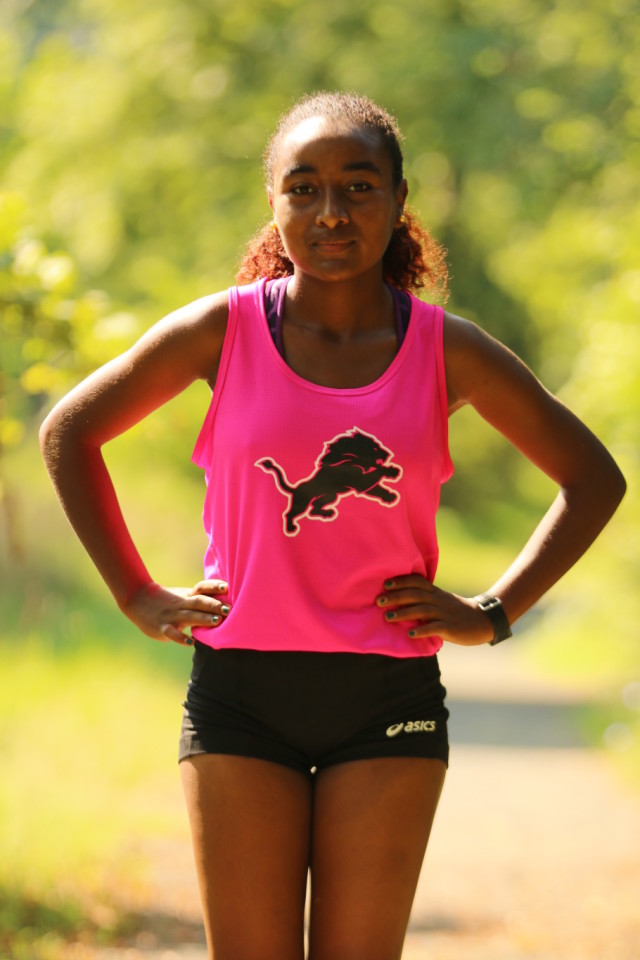 She blends in with her classmates at Heritage High School, constantly joking around and texting with her friends and cross country teammates. But Weini Kelati doesn't share the same stories with her classmates about growing up in Leesburg, having shown up a year and a half ago from a country only her most geographically-astute classmates knew about — Eritrea.
Now a junior academically, the 19-year-old has been making headlines all school year as she nabs win after win, including the 2015 Foot Locker Cross Country Championships in December and a national high school record 16:08.33 for the 5000 meters at the New Balance Nationals Indoor in New York, two seconds faster than the existing record set my Anna Rohrer last year in 16:10.79. But her journey to become a champion — which began half a world away on the east coast of Africa — was not easy.
Coming to America
Eritrea borders Ethiopia and Sudan on the Horn of Africa. Therace she ever ran, she recalled, was in her sixth grade physical education class, and she hated it. But soon enough, her natural talent took over. At age 12, she already was a top-ranked runner in Eritrea, racing well outside of her age group and mixing it up with professionals in their 20s.
She competed at international meets across Europe as a teenager, but she was mostly unknown in the United States. In July 2014, at 17 years, Kelati ran 9:12.32 to finish eighth in the 3,000 meters at the at the IAAF World Junior Championships in Eugene, Ore.
Then, she didn't go home. She applied for asylum and moved to Leesburg to live with her third cousin and now guardian, Amlesom Teklai, also an Eritrean immigrant and former competitive runner for West Potomac (Alexandria) in the late 1990s. Teklai, who first approached Heritage cross country coach Doug Gilbert, didn't know he had a distant relative in Kelati until another family member in Texas asked him to take her in.
"[Amlesom] told me he just enrolled his cousin [at Heritage] and she loves to run. He mentioned she had just gotten back from the world championships," Gilbert said. "It was at that point I Googled her name and very quickly found out who she was. It's been a pretty large whirlwind since then."
Kelati's Eritrean Roots
Kelati doesn't volunteer much about leaving Eritrea, spinning any question into a chance to talk about how excited she is to be in the United States, but it's easy enough to find any number of reasons she'd be motivated to leave behind all she knew, her family, her friends.
Human Rights Watch calls the country's record "dismal," and the numbers — the United Nations estimates 5,000 émigrés flee the country every month — back that up.
Eritreans now make up the third-largest migrant group — behind Syrians and Afghans — trying to reach Europe. It's a dangerous journey that requires crossing the borders into Ethiopia and Sudan, then on to Libya and across the Sahara. Finally, they must make the treacherous trip across the Mediterranean.
Many are leaving the country because of its forced military conscription. Eritreans are required by law to serve in the country's military for 18 months when they reach 18 years of age, yet many remaining conscripted for 10 years or more while earning incredibly low pay that places an undue financial burden on their families.
Kelati shares a heritage with American Olympian Meb Keflezighi, whom she got to meet at the Foot Locker championships. But the two didn't spend much time talking about the old country. "We both know about Eritrea so we didn't need to talk about it," she said, matter of factly.
That sums things up.
It's been difficult, of course, to be thousands of miles removed from her family and friends. While Washington, D.C., has the second-largest African-born immigrant population in the U.S., the Eritrean community is undeniably small. But what she lost when she left Eritrea, she gained as part of a new family at Heritage.
A Strong Start
Fresh off an impressive finish at the World Junior Championships, Kelati had a strong start to her first cross-country season at Heritage. Despite stopping to tie her shoe not once, but twice, during the Oatlands Invitational in September 2014, Kelati maintained a 5:52 pace to win in 18:12.
"She was doing what I thought was like, 'Wow, this is incredible stuff.' I've had some incredible distance runners, but no one ever touched what she was doing," Gilbert said.
But later in the season, her momentum began to fade. Battling a language barrier, Kelati struggled to explain the level of training she was accustomed to in Eritrea — and her fitness level suffered. She had been conditioned to run on Eritrea's mountainous terrain, a drastic change from Northern Virginia's grassy, rolling hills. Despite their best efforts, Gilbert and Kelati could not get aligned on her training. Though she made the national finals, she finished 20th. Given the excitement that surrounded her debut, it was a letdown, and to nobody more than Kelati.
"She speaks Tigrinya, a language most people probably never heard of. It was pretty nerve-racking. I did a lot of big arm motions and speaking loudly, which is not the right approach," Gilbert said, laughing. "We could look at times and paces all day, but in terms of explaining why we're doing certain workouts … it was tough last year."
It wasn't until they were returning from the state championships that November that Gilbert finally understood Kelati needed to be pushed harder than the rest of the team for her to stay on top.
"Everything was intense in Eritrea. There really was no such thing as a recovery day for her. Even on easy days, she was intense. I told her if we could get things together and work hard she could be the best runner in the United States," Gilbert said. "I love how she races. I love the aggressiveness. She makes it a guts race. [But] her fitness level last year just didn't suit that racing strategy."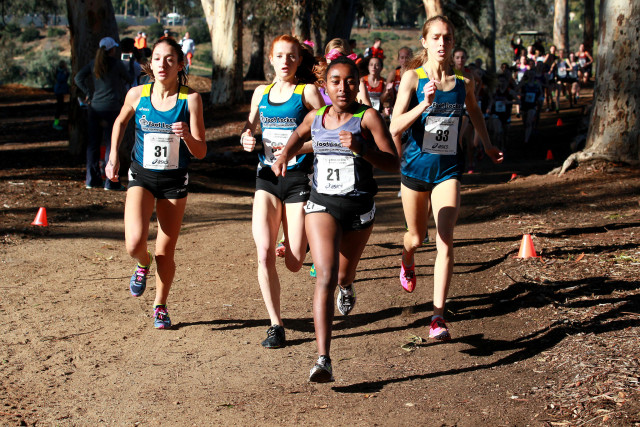 Becoming a National Champion
Over the next year, Kelati's coach and teammates rallied around her, upping her training and helping her to learn English.
"This year, a major goal of ours was to tailor everything [Kelati] did, so she could race the way she wanted to," Gilbert explained.
Teammates like Georgie Mackenzie used their workouts as an excuse to teach Kelati English. Others brought her an English dictionary and practiced with her during their lunch period, Kelati said.
"She'd teach me phrases in Tigrinya," Mackenzie recalled. "And we just kind of got along like that. As soon as I met her, I automatically wanted to help her."
Once Kelati's English flowed more easily, so did her gradual return to the top of the leaderboard. In her second cross country season at Heritage, she once again placed first at the Oatlands Invitational, though this time even faster than before (17:11), blowing past the second-place finisher, the same runner as the year before, by 72 seconds. Then in October, Kelati took home the title
at the Glory Days Invitational, dipping under 17 minutes for the first time and leaving Lake Braddock junior Kate Murphy, who later won the state 6A title, in her wake.
Here is how she summed up her strategy: "I don't think about who I am running against, if they want to come with me they can," she said after Glory Days. "I just want to run fast."
"She's just going to hammer," Gilbert added. "I can try to tell her to do something else, but she's just going to do it."
Nowhere was that more apparent than at the Foot Locker meet, a race she came into undefeated. Opening a several-seconds lead early on, Kelati was eventually swallowed by a chase pack. Even then she refused to let anyone else dictate the pace — she was going to run the race on her terms, and that did not include drafting and saving her energy. She fought back to the front and ahead of Illinois' Maryjeanne Gilbert to win by less than one second.
She was a national champion of a country that was still new to her.
The Road Ahead
As Kelati prepares to enter her final year of high school this fall, she wraps up her last year of eligibility to compete for Heritage. She plans to focus on academics and getting into college — a goal echoed by Keflezighi.
"He told me to just be strong," Kelati said. "And to get a good education. And after, when I'm done [with college], I could become a faster runner. But first I have to get my education."
Kelati will undoubtedly make appearances in the Washington-area racing scene throughout the year to stay in shape, but will continue to focus her training on the 5k and 10k. Eventually, she wants to transition to competing in half marathons and marathons — maybe even gunning for a spot on the Olympic team.
"My dream is to run the marathon in the Olympics," she said.
This article originally appeared in the Spring 2016 issue of RunWashington.
Recent Stories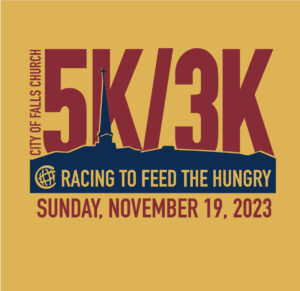 The out and back Falls Church City 5K/3K course is mostly flat on the W&OD Trail starting and finishing at 103 Columbia Street. Overall male and female winners earn free shoes and medals are awarded to all categories. Great family