Following a cross country season that saw one local team and two individuals make the Nike Cross Nationals meet and three qualify for Foot Locker, RunWashington's coaches panel gathered to select the All-RunWashington Postseason teams. Here are some, but not all, of their highlights. If someone has committed to run in college and we haven't noted it here, please comment or email at [email protected].
The coaches panel includes Steve Hays, Walt Whitman; Cindy Walls, Bishop O'Connell; John Ausema, Gonzaga; Mike Mangan, Lake Braddock; Scott Silverstein, Winston Churchill; Anthony Belber, Georgetown Day; Kevin Hughes, Georgetown Visitation; Chris Pellegrini, West Springfield and Kellie Redmond, T.S. Wootton.
In addition to top 10 boys and girls for the entire D.C. area, the panel selected teams for each state and district: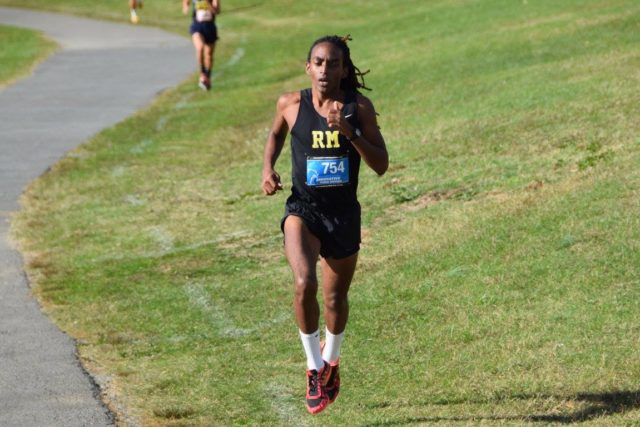 Rohann Asfaw, junior, Richard Montgomery  
Rohann Asfaw got what he came for this season — a state championship and a trip to the Nike Cross Nationals meet, where he finished 94th. He has committed to the University of Virginia, where he'll run with another tw0-time Montgomery County champion — Poolesville's Chase Weaverling. At the Oatlands Invitational, he beat fellow All-RunWashington postseason honorees Peter Morris, future college teammate Saurav Velleleth and Patrick Lynch, along with Millbrook's Alec Schrank, who later edged Asfaw on an incredibly muddy Glory Days course.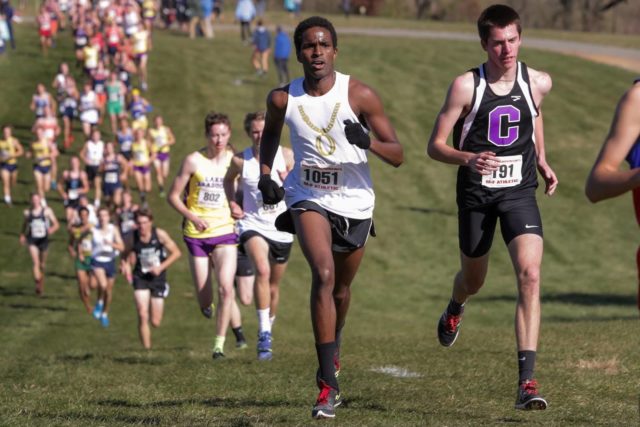 Ahmed Hassan, junior, Oakton
Oakton doesn't usually race many other local teams, but when the postseason came along Ahmed Hassan was near the top, winning the Conference 5 meet, finishing second at the Northern Region meet and fifth at the 6A state meet.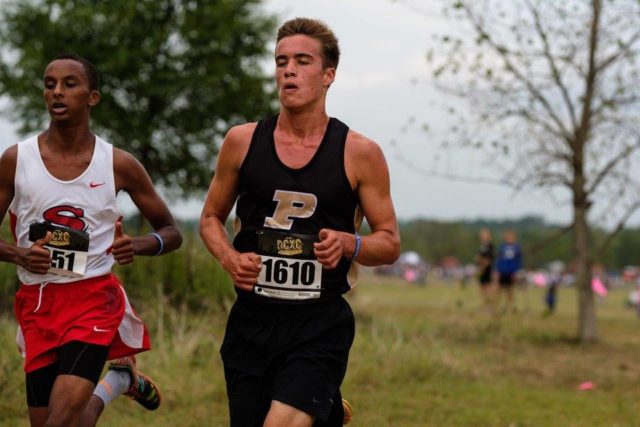 Ryan Lockett, junior, Poolesville
After a year at Gonzaga, Ryan Lockett brought his long shorts back to his native Poolesville and took off as the season went on, finishing third at the DCXC junior race, second at the Montgomery County championship and then first at the Maryland 3A championship.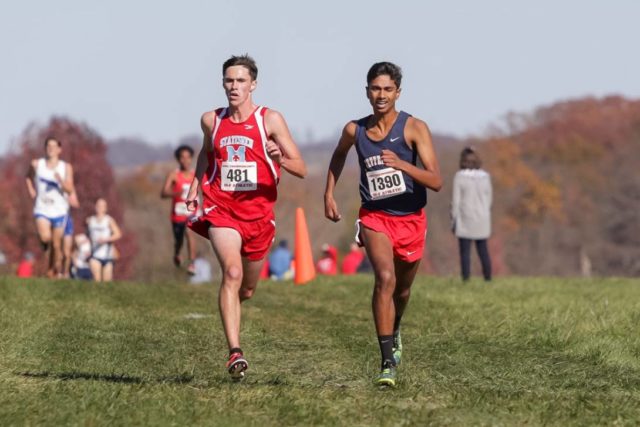 Patrick Lynch, senior, George C. Marshall
Saurav Velleleth, senior, Thomas Jefferson S&T
Saurav Velleleth started off hot, winning the Monroe Parker and DCXC Invitational senior races. Patrick Lynch broke out of a funk at the Glory Days Invitational and the two staged a great stretch run at the end of the Virginia 5A race, with Lynch building a three-second lead to take third place over Velleleth, who was fourth, and later 27th at the Foot Locker South meet to Lynch's 21st. Like Asfaw, Velleleth will run at Virginia. Lynch will run at William and Mary.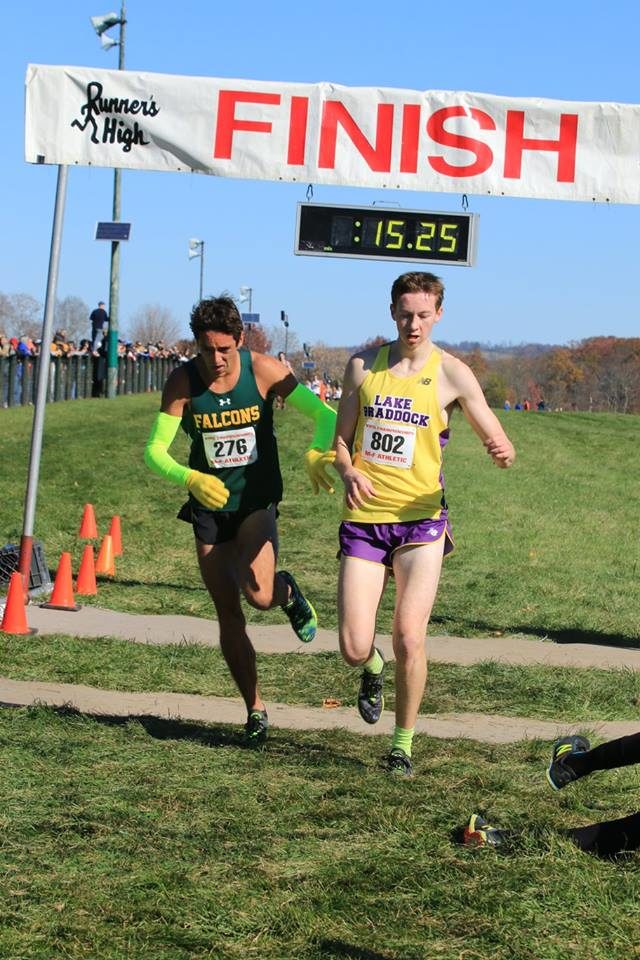 Conor Lyons, senior, Lake Braddock
Lyons lost second place by a lean, according to the results but not most eye witnesses, at the Virginia 6A meet. He rebounded to finish 22nd at the Nike Cross Southeast meet. Strong second place finishes at the Monroe Parker and Conference 7 races, along with the Frank Keyser meet in Maryland, gave this Indiana native a strong season-long resume.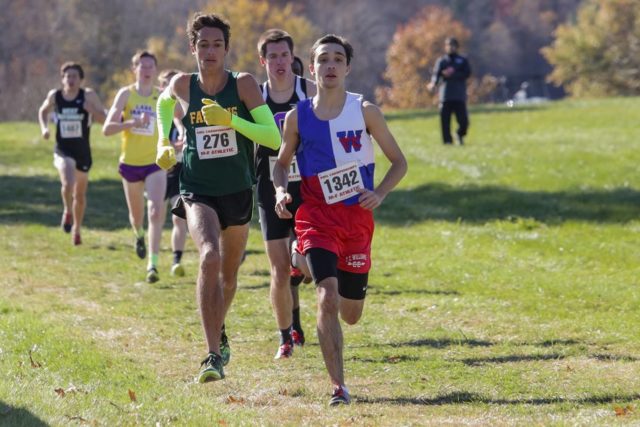 John Mackey, senior,  T C. Williams
John Mackey kicked off the season with a hard effort on a miserably hot morning at the Monroe Parker Invitational and saw he had what it took to hang on at the end of races, finishing a close second to Saurav Velleleth at the DCXC Invitational and finshing sixth at the Virginia 6A championships.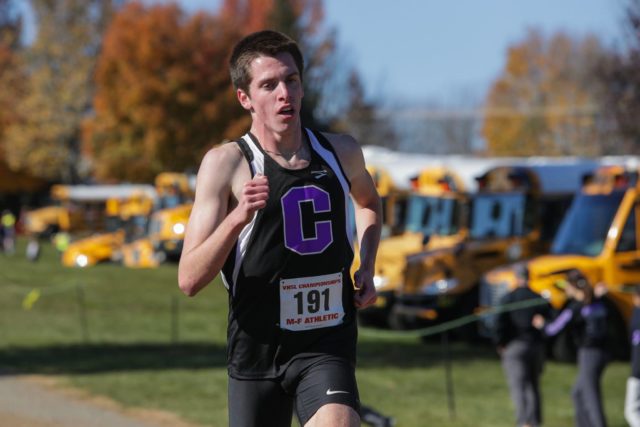 Brandon McGorty, senior, Chantilly          
Not content to be simply a two-lap sensation, Brandon McGorty took a chance in some cross country races and it paid off to the tune of a fourth place finish. He won the 6A North regional title. He likely won't be pressed into service to run 10k cross country at Stanford next year.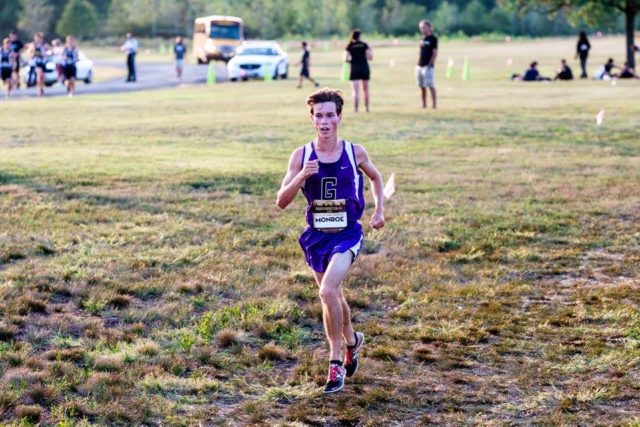 Harry Monroe, senior, Gonzaga   
Harry Monroe won the DC state meet, starting off scoring for the Eagles to win their first title. He also led the way at the WCAC meet. His third place finish in the DCXC senior race showed how competitive he was on the local scene.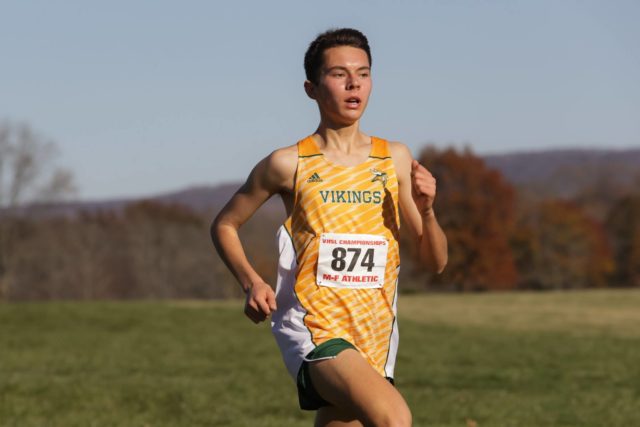 Peter Morris, junior, Loudoun Valley 
Morris took control of the Loudoun Valley team, leading it to its second straight 4A title and winning the individual title along the way. Two weeks later, he qualified for Nike Cross Nationals, where he finished 55th.
Olivia Beckner, junior, South Lakes
After two years of injuries, Olivia Beckner finally got to run cross country and capitalized on the opportunity. She finished third at the Third Battle Invitational, fourth at the Virginia 6A meet and 18th at Foot Locker South.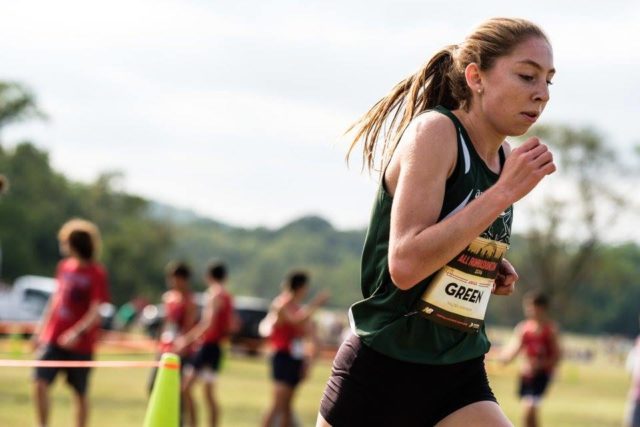 Abigail Green, junior, Walter Johnson
Abbey Green repeated as Montgomery County champion and Maryland 4A runner up, but then followed WJ great Sally Glynn and qualified for the Foot Locker Cross Country championships, where she led D.C.-area finishers in 21st place.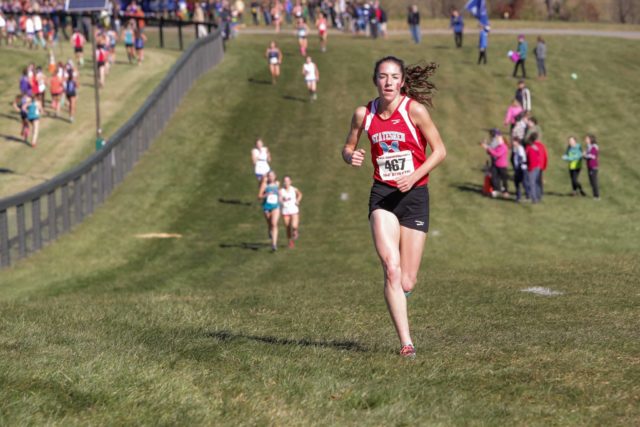 Heather Holt George C. Marshall
After a rare 5A loss at the state meet and an 11th place Foot Locker South finish in 2015, Heather Holt came back stronger and faster in 2016, winning a slew of local invitationals (Monroe Parker, Oatlands, Glory Days, Third Battle) and trailing only Kate Murphy at Great American. She dominated the Virginia 5A race, leading Marshall to its first team title in only its third appearance at the state meet.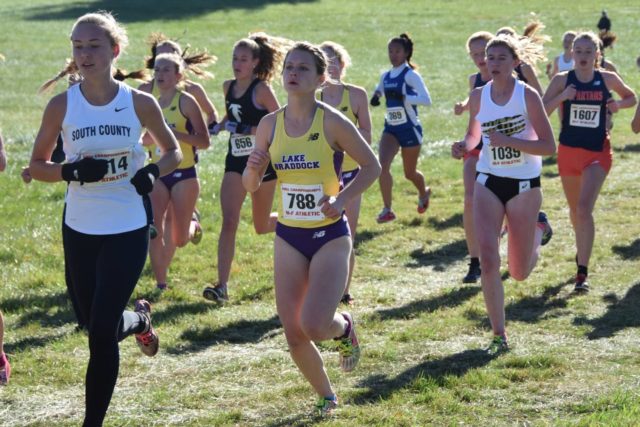 Taylor Kitchen, senior,  Lake Braddock
On a deep Lake Braddock team, Taylor Kitchen was a model of consistency, finishing 10th at the Virginia 6A meet and 32nd at the Nike Cross Southeast meet to help the Bruins to a return trip to Portland.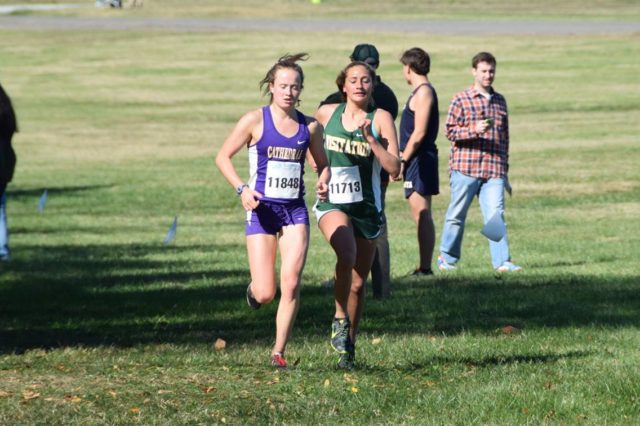 Page Lester, junior, National Cathedral
Meghan Lynch, freshman, Georgetown Visitation
On top of winning the D.C. state meet, Page Lester was the first girl from a D.C. school to qualify for the Foot Locker Cross Country Championships, where she finished 31st. An injury layoff after her summer triathlon season gave her a late start to cross country, which she credits with keeping her from burning out mentally in October and November. She was frequently chased by Megan Lynch, winner of the DCXC Invitational fresman race and a basketball and lacrosse player who was running her first season. She wound up second to Lester at the D.C. state meet.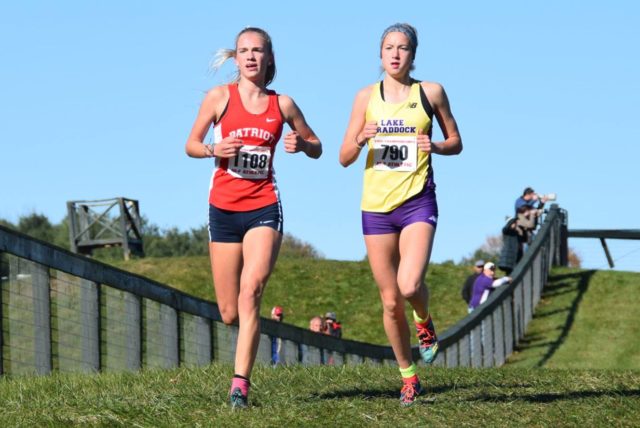 Rachel McArthur, senior, Patriot
Kate Murphy, senior, Lake Braddock
Rachel McArthur and Kate Murphy have had a monopoly on the Virginia 6A race and Nike Cross Southeast titles over the last three years. Over the same time, they've established themselves to be even better track athletes than cross country, and at a certain point, sandwiched between late summer seasons (Murphy's trips to the U.S. Olympic Trials and World Junior Championships in July and McArthur's trip to Junior Nationals in June) and looming indoor seasons, cross country just doesn't get the same emphasis. They both focused on getting through the season healthy and, for Murphy, getting Lack Braddock back to the Nike Cross Nationals meet.
Murphy, who will run at Oregon next year, went undefeated up until Portland, where she finished 33rd. McArthur finished second to Murphy at the state meet. She'll go to Villanova.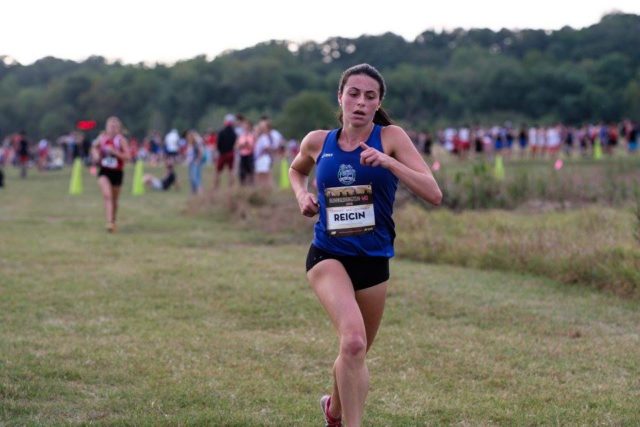 Julia Reicin, senior, Winston Churchill
Julia Reicin made herself a factor in every race as the season wore, especially after finishing fourth at the Glory Days Invitational. She repeated that placing at the Montgomery County Championships and closed the year out in third at the state 4A meet. She'll run at Maryland starting next year.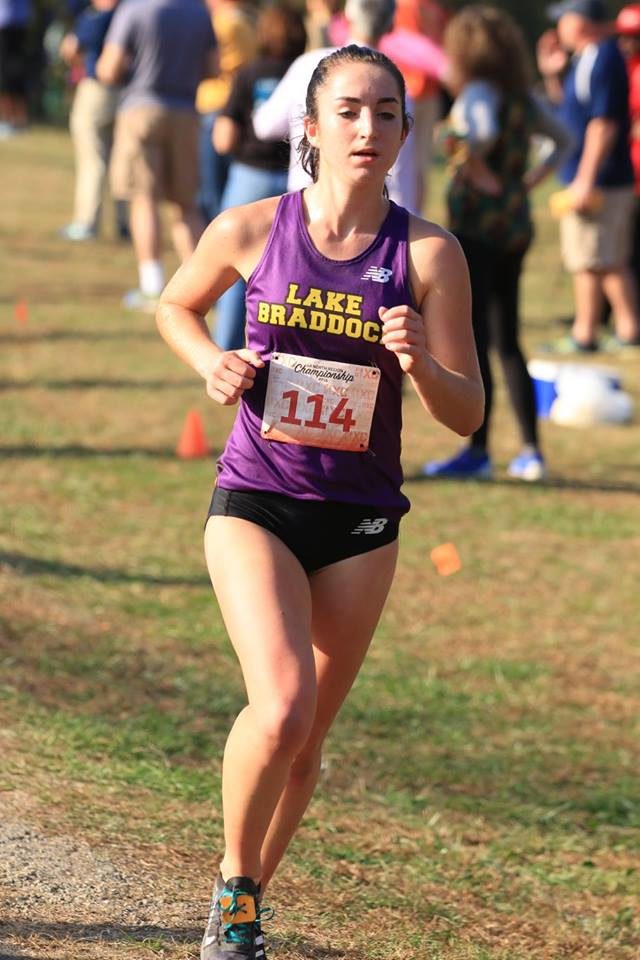 Samantha Schwers, junior,  Lake Braddock
Sam Schwers came through for the Bruins in the postseason, finishing sixth at both the Northern Region and state meets and 26th at the Nike Cross Southeast meet.