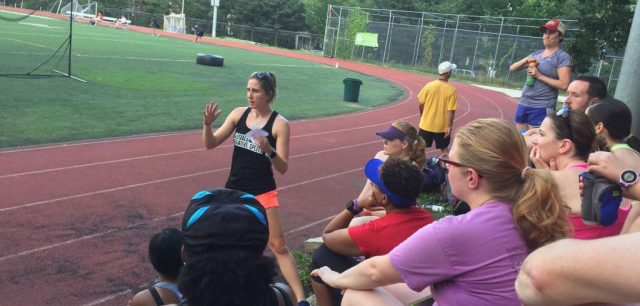 At (3:38) we open the show with a bunch of excuses for why we did not record last week – Farley was sick, Joanna was traveling and Docs went missing.
At (6:45) our hosts break down Broadway.
At (14:48) Tammy Whyte of TW Training and Wellness joins us in studio to talk about spelling. Luckily, we move on from that topic and get into the running discussion centered around Tammy coaching, her running and professional backgrounds and why she wanted to make the leap and go into coaching full time. We also talk about how runners can find a coach and the additional benefits of being part of a running group.
At (23:53) we talk about the programs at TW Training including how they incorporate strength workouts into the training. At (29:11) Tammy describes wellness programs and the growing trend and benefits of these programs.
At (30:48) Tammy talks about the process of becoming a certified running coach.
At (32:46) we talk about the importance of balancing the training and nutrition.
At (33:33) we talk about the expectations a new runner should have if they look into signing up for individual coaching.
At (39:45) Tammy talks about doing the 50 state challenge and how those experiences have been a great way to see the country.
We are back at (44:40) with a new segment called where is Docs.
We close out at (55:19) with the Super Bowl discussion which has not yet happened even though it has in your world and Farley refuses to root for Docs team even though Docs pulls for the Nats when the Phillies are not involved, yes that will come up in episode 141.
At (59:36) there is a running tie in, as the hosts discuss an article in Runners World about NFL players training to become faster runners.
Recent Stories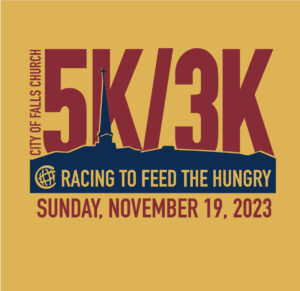 The out and back Falls Church City 5K/3K course is mostly flat on the W&OD Trail starting and finishing at 103 Columbia Street. Overall male and female winners earn free shoes and medals are awarded to all categories. Great family