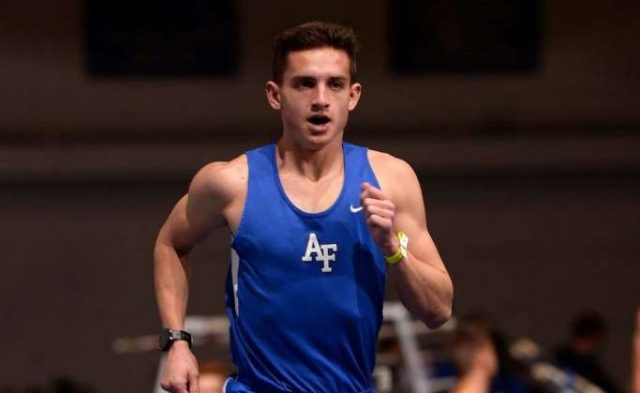 Military academies are some of the most revered institutions in the country. Many only take in around 4,000 students in total. Among that small number of students, even fewer compete in varsity athletics. Meet three local athletes now running at the United States' military academies.
Dan Horoho
U.S. Military Academy at West Point
Like many high school athletes, Dan Horoho did not expect to fall in love with running. He started running to get in shape for lacrosse. But after one season of cross country and indoor track, he was hooked  — so much so that he didn't bother with lacrosse.
A 2017 Centreville graduate, Horoho made the Virginia state meet six times and was all-state in the 3,200 meters and 1,600 meters.
This fall, Horoho will be facing new challenges as he joins the cross country and track teams at the U.S. Military Academy at West Point.
Choosing West Point was simple  — his dad was in the Army — and Horoho was always drawn to the idea of following his father's military legacy. After watching the Army-Navy football game on TV, Horoho says he started thinking seriously about attending West Point. 
The past two summers, he attended West Point's running camp program, and last year sealed the deal.
While college athletes struggle to balance training and school, Horoho says he's not worried about that happening at West Point, where athletics are more heavily integrated into every student's normal schedule. 
"Everyone does a sport there, no matter what," he said. "West Point does a good job structuring the day. Your classes don't revolve around the team. The team revolves around your classes. West Point does a good job eliminating that fact of [sports] consuming your life. Everyone is required to do two hours of a sport every day from 4 p.m. to 6 p.m." 
If his running commitments become larger than anticipated, Horoho says he will ultimately prioritize his classes above all else. "I'm there to learn," he says. 
Horoho had not started his training as of late June, but he had his own set of expectations for West Point.
"I think the hardest part will be that it is different training than I'm used to," he says. "There will be a lot more supplemental workouts than I'm used to … [the training] has a lot of core, a lot more upper body. They have a routine. It's called 'mahogany.' It works the abs and more muscles than I'm used to."
He sees these changes as positive. "I expect to look at running not as a sport, but as a science," he says. "I've found my flexibility is a lot better since my core has been stronger."  
Horoho has the added advantage of knowing several of the West Point runners already.
"I know a couple of local guys that are going to be going up with me. One of them is a runner at Robinson [Secondary School] who is probably going to go onto the marathon team and another is a triple jumper at Fairfax [High School] who will be joining the cross country team with me," he says. "My best friend is up there right now. He's part of the marathon team."
Briana Broccoli
U.S. Merchant Marine Academy
Briana Broccoli already has one year of military academy running under her belt. A sophomore at the Merchant Marine Academy, Broccoli ran one season with the cross country team but has now set her eyes on longer races, like half and full marathons.
While attending Bishop O'Connell High School in Arlington, Broccoli loved competing in cross country. "I ran in high school under coach [Cindy] Walls for four years. It was a wonderful experience. It was awesome so I decided I wanted to do it in college," she says.
Broccoli helped lead her high school team to four consecutive Washington Catholic Athletic Conference titles in cross country during her tenure. "That was the most fun for cross country in high school. That was a big deal in our school."
After high school, Broccoli trained hard for her first season at the Merchant Marine Academy, putting in the miles before pre-season even started. But her running schedule was interrupted by the basic training program called indoctrination, better known as "indoc" in the academy. "It interrupts the pre-season in a sense," Broccoli says. "But after that, we start captain's practices. We get right into it."
Broccoli managed to win several accolades during her first season, including Skyline Conference Rookie of the Year and an Eastern College Athletic Conference Metro Rookie of the Week award.
But as much as Broccoli loves to run, her real passion is sailing. When asked what she plans to do after graduating, she proudly says, "I think I want to sail."
"I'm called a deckie," Broccoli explains. "Deckies basically steer the ship. I'll come out as a licensed Third Mate. Hopefully I'll work my way up to captain one day. I'm studying Maritime Logistics and Security … Basically I'll come out with a Bachelor's of Science degree."
Broccoli says that finding the balance between running and studying can sometimes be a challenge. "I think it's definitely hard to manage doing a sport and keeping atop of your academics. We go out to sea for a year, so we're squishing four years of college into three," she says. "I'm taking 19 credits now and that's pretty normal … All the extra things you have on top of academics can take some of your time. It's definitely a challenge to do both."
But despite her successes both in the classroom and on the race course, Broccoli has no plans to return to the cross country team this year. "Coach [David Lawrence] is a great guy. He's awesome. But unfortunately, he has this rule where you can't do cross country without track and I do not want to be in season all year doing indoor and outdoor track because I am not a track person at all," she explains.
Instead, Broccoli plans to run with a club team competing in half and full marathons. "I went a couple of times to practices last year," she explains. "It's a club. It's student led."
She gives some advice to high school students considering running at a military academy. "I would say, going to the academy and running cross country, they go hand in hand. Because to run cross country, you have to focus on a goal. It takes a lot of discipline to do that and you need to have a lot of discipline to go to a service academy," she says. "Running at a college level is a good opportunity to push yourself and challenge yourself."
Tim Ward
U.S. Air Force Academy
Tim Ward, a 2015 graduate of West Springfield High School, has a story similar to both Horoho and Broccoli's.
Like Horoho, Ward's eagerness to join the military came from his family legacy. "I'm a military brat. My dad was in the Air Force," he says. Of course, education is also important to him, as he hopes to become either a pilot or an Air Force lawyer after graduating with a degree in legal studies.
Ward recalls the first few days on the team as the most difficult. Like Broccoli, Ward agrees that incoming military athletes are at somewhat of a disadvantage due to basic cadet training during the summer.
"With the Air Force, they treat [running] like any other collegiate program," he explains. "We don't get summer training going into our freshman year due to the basic cadet training."
And the academy, near Colorado Springs, sits at 7,000 feet, adding altitude acclimation to the challenge.
Ward does not see this disadvantage to freshmen as a negative, but rather as a different way of introducing new athletes to the program. "The Air Force team puts a heavy emphasis on seniority," he says. "I think [the two methods are] both good."Ward certainly notices a distinct difference between high school and military running programs.
"Coaches don't hold your hand in anything," he says. "It's a more hands off [than high school]. Every week, we're given a recommended mileage. After we send out weekly reviews [to the coach], he'll ask us what happened [if we don't meet our mileage], but he won't hold us accountable each week to keep our mileage up."
Ward says the training itself has also changed. "It's definitely a lot more mileage," he explains. "They bump up your mileage slowly because you don't have the opportunity to train over the summer."
"The mileage step-up can be a problem for some people," he admits.
Ward also notices a distinct difference in the frequency of meets. "You have lots of opportunities to race in high school as opposed to college," he says. That means nailing each race becomes that much more important at the college level.
"Most people who come to the Air Force Academy have a chip on our shoulder, because we weren't recruited by the big schools like Oregon or Stanford, so we've got something to prove. So that's our motivation."
Recent Stories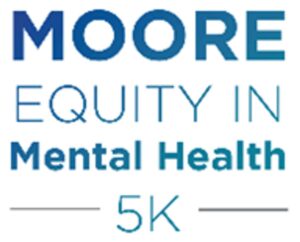 About APA's MOORE Equity in Mental Health 5k
The APA's Division of Diversity and Health Equity invites you to join us in combating mental health inequities facing young people of color and in honoring mental health advocate Bebe Moore Campbell.