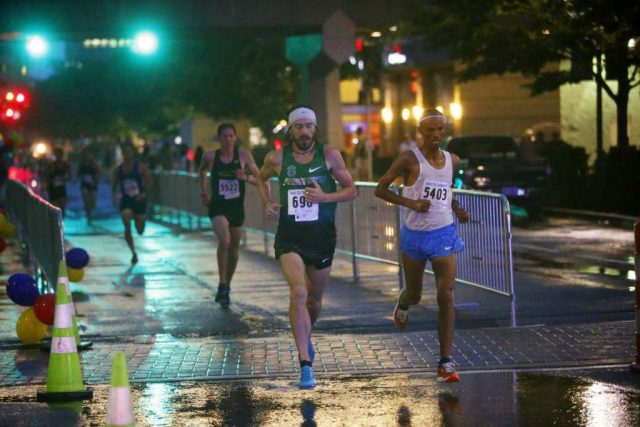 After a really long chit-chat intro, we start things off at (7:54) Joanna starts us off with her promised transportation tale.
At (20:21) we are joined by Olympian Ben Blankenship.  At (23:28) Ben talks about his time in Washington DC, what brought him to the DC area, getting back into the running scene and his early years as a professional runner.
At (33:52) Ben gives us some unique insight into professional running.
At (39:45) we discuss the 2016 Olympic trials and at (43:40) we talk about the 2016 Olympics.  At (52:15) we talk about the 2017 mile race in Alaska.
At (58:02) we talk about Ben's age.  At (59:40) we talk about the indoor world championships. At (1:01:15) we talk about whats coming up next for Ben.
At (1:04:27) we sneak dogs into the interview before Farley wants to talk about manly things.
We are back at (1:08:45) to take guesses at Ben's age before at (1:11:15) we talk about Potamac junior McKenzi Watkins who competed in the Brian Watkins Invitational, a race that honors her late father.  At (1:14:29) we get an update on the St Baldrick's foundation fund-raiser.
At (1:18:00) we announce our next PTN Happy Hour April 20 after the Crystal City 5k.
At (1:19:23) we wrap things up with a quick discussion about the Barkley Marathons.