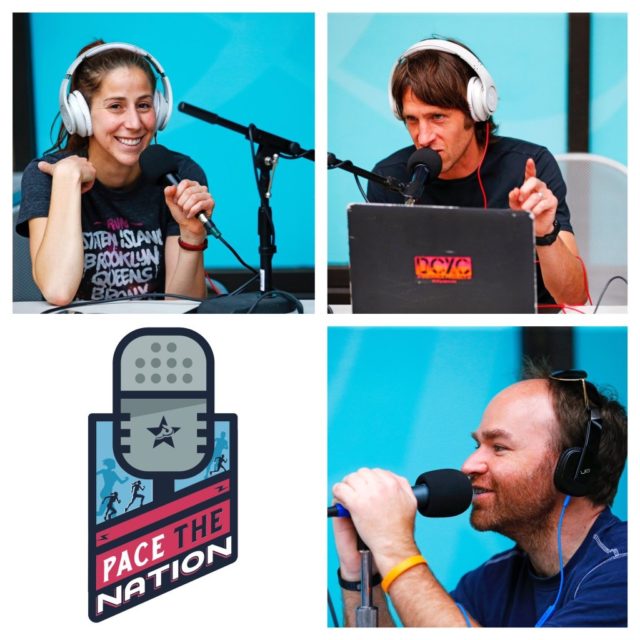 All our hosts are back together in the studio with a grab bag of topics. Each host wrote down several topics on a piece of paper, which Farley pulls from a vase. Warning – the following descriptions are spoilers if you want to enjoy the topic reveals.
At (3:51) Farley picks the first topic out of the vase. At (4:21) we ask do we even need cars anymore. At (10:47) we talk about Mexican Breakfast tacos.
At (13:40) we discuss the summer movie review podcast spin off. At (15:23) Luigi goes abroad. At (16:26) we talk about the World Cup. And look how long we talk about the World Cup.
At (20:28) we continue to talk about non running sports as we discuss sports teams in the finals, which contains a complete ridiculous argument from Farley so if you do not like soccer hang in there just for his argument.
At (29:26) we continue the same question and talk hockey instead of soccer. At least soccer players run a lot. At (31:14) our first running topic, we talk about the women's 1,500 meters at the Prefontaine Classic. At (33:28) we get crazy with another running topic on this running show, discussing the Fam attempt at a 40 year old sub 4:00 mile.
At (37:27) the marathon investigator strikes again, with an article about a man who was caught cheating in a finite timed ultra race. At (41:48) we get an update on Joannas toe. At (43:07) we talk baby sitters club. At (44:40) we talk about Laurel and Yanney.
At (45:58) we ask if Farley is going to go see the new Star Wars movie. At (47:56) we talk about summer running. At (50:23) our second to last topic is an optical illusion, we ask why Farley is wearing a Liverpool jersey.
We close out our grab bag at (54:43) with a story how Strava helps catch a criminal. At (58:55) we close out the show with some fond memories from Mexico.
Recent Stories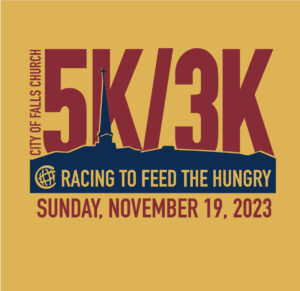 The out and back Falls Church City 5K/3K course is mostly flat on the W&OD Trail starting and finishing at 103 Columbia Street. Overall male and female winners earn free shoes and medals are awarded to all categories. Great family