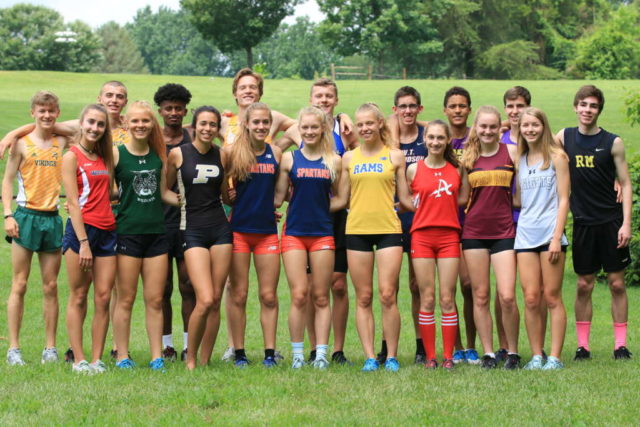 Look to the left, then to the right.
Everyone on this starting line started crawling and somehow ended up here, in a pair of spikes.
Some found their niche after trying other sports. Others found their identity as a runner in their parents or siblings' path. A few became runners out of dumb luck. 
When I was your age, they would say we could become front runners or kickers, that is to say, you could be a runner since you could walk, or you just took it up a few years ago.
Today, what I'm saying to you is, when you're facing a loaded starter's pistol – what's the difference?
However they got there, RunWashington's coaches panel chose them as the best of the best of the D.C. area's cross country programs. Regardless of state or federal district, comprise the All-RunWashington team. From there, seven more runners in each area were chosen for the D.C., Maryland and Virginia teams. Our coaches panel this year consisted of: John Ausema, Gonzaga; Jenn Deitz, West Potomac;  Jim Ehrenhaft, National Cathedral School and St. Albans; Kevin Hughes, Georgetown Visitation; Giovanni Rubenete, Northwood; Chris Pellegrini, West Springfield and Chad Young, Bethesda-Chevy Chase.
They focused on cross country performances when picking teams, but also figured in recent track times. Head-to-head matchups often served as tiebreakers, but there was always room in the subjective decisions for potential. And these coaches are the first to admit they are not infallible, and any perceived slight should be motivation to prove them wrong.
The selection area included Washington, D.C., Montomery, Prince George's, Loudoun, Fairfax, Arlington and Prince William counties and the independent cities therein. That selection area has been formed by both proximity and identification with the D.C. area, both on the parts of observers and runners at schools that both are and are not part of the "D.C. area;" race-selection patterns and commuting patterns.
Let's meet the All-RunWashington team.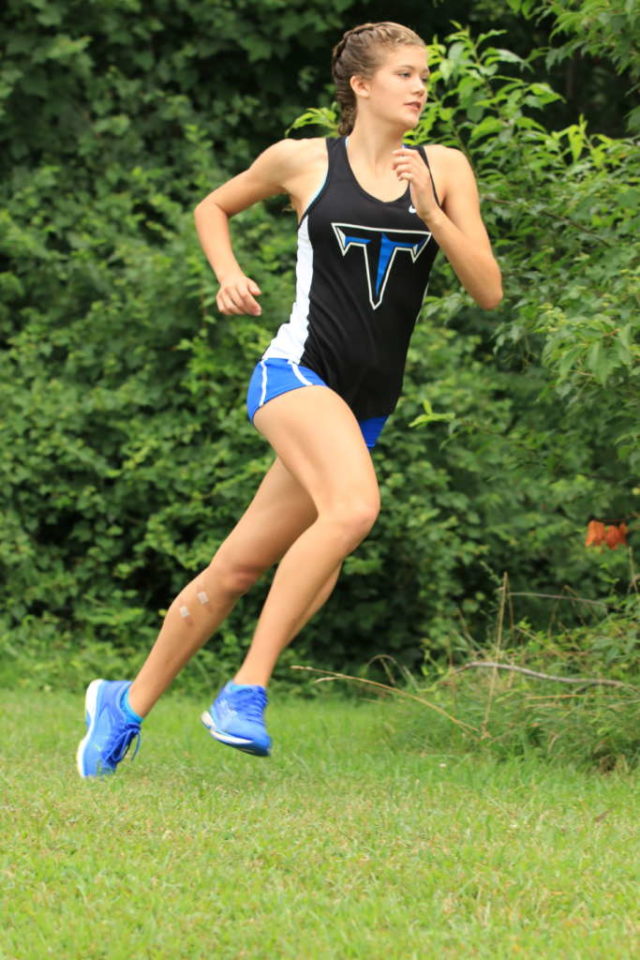 Trading spikes for spikes
At 5'10", Ava Hassebrock is understandably, and frustratingly, asked frequently if she is a volleyball player. She tried, back in eighth grade, when her father insisted she try an organized sport.
"It was probably one of the worst experiences," she said. "Not because I was horrible, I was, but the team wasn't organized, it wasn't fun, we weren't very good."
When starting as a freshman at Tuscarora, she ran cross country to get in shape for the high school volleyball team she could only hope would be more fun.
She was better at running and had more fun. Three years and three straight fifth place finishes at the Virginia 5A cross country meet — two of which helped the Huskies to team titles — along with fifths in the 1600 and 3200 meters this spring. This pairs with a 29th place finish at Foot Locker South as a junior.
Hassebrock is one of four seniors returning for Tuscarora this fall, eyeing another team title, but they also want to build for the future.
"I want to make sure team has something once we leave," she said. "I hope we can train underclassman to take over and keep things going."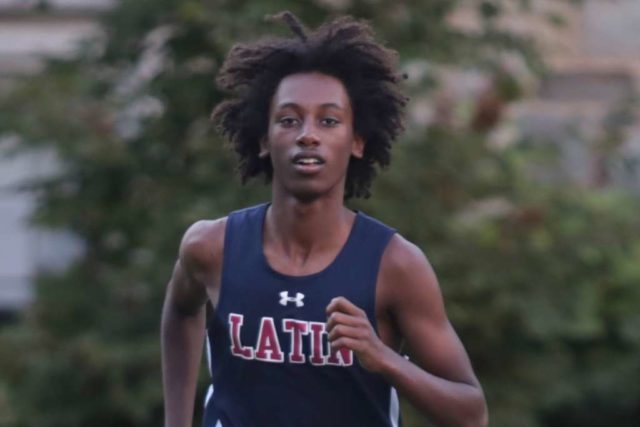 Lax no more
Luke Tewalt came to running from a less-common feeder sport — lacrosse.
"When I was a kid, I was focused on playing lacrosse into college," he said. But as a seventh grader, he decided to explore more of the strongest part of his game — running. By eighth grade, he was sold on track, and his lacrosse exploits have been limited to playing catch with his brother.
He's the star of the Washington Latin team, finishing second at the D.C. state meet and DCXC Invitational sophomore race last fall to Gavin McElhennon. For a track specialist training on his own, going against D.C.'s strongest boys team, it isn't bad.
"Running is about bettering myself, it's a competition I have with my own times," he said. "It's a great form of self reflection because you can  see yourself getting faster. Every time I do, I get hungrier and want to go even faster."
Following a 4:18 to win the 1600 meters at the DC state outdoor meet, Tewalt is eager to push himself more in cross country, bringing his track season intensity to the grass. He also won the D.C. 3200 meters in 9:33.
It will likely mean traveling alone, or with teammate Oliver Spiva to Northern Virginia's competitive meets.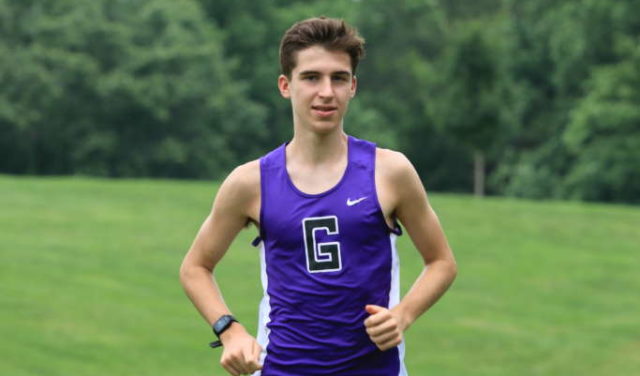 Out of the boat
Heading into high school at Gonzaga, anything seemed good to Gavin McElhennon.
"I just figured I'd do crew," he said. "I hadn't done it before but why not."
A vacation with a friend, which included a 5k at the beach, convinced him otherwise. He did pretty well and decided on cross country as a freshman, and was sold. With injuries to a few runners during his sophomore year, he wound up leading the Eagles, winning the DC state meet, and scoring top-10 finishes at the Glory Days and Third Battle Invitationals. He topped off his season with a 75th place finish at Nike Cross Southeast.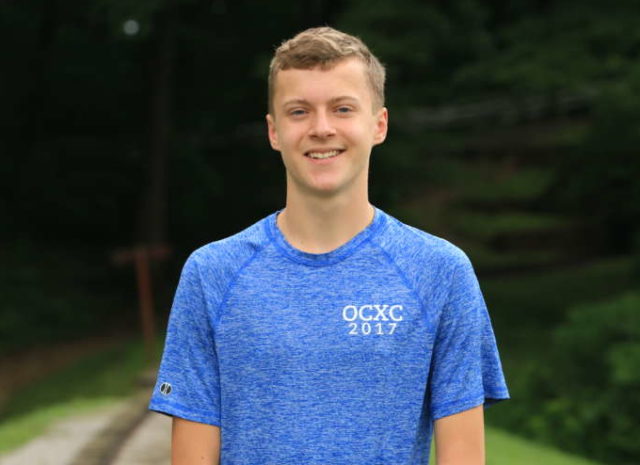 Steep hills and learning curves
Max Greczyn's gym class mile at Bishop O'Connell got him noticed by the track team during his sophomore year. His presence at the head of the pack at the Oatlands Invitational the next fall got him noticed by spectators who came to see the area's most competitive meet, but then he faded quickly when the reality of the course knocked him back to 47th.
"That was really rough," he said. "I was out with the Loudoun Valley guys, but that hill put me in my place."
He recovered, though, and won the DCXC Invitational junior race, the Frank Keyser small schools race, the WCAC Championship and the Virginia Independent Schools Championship.
Aside from success, he has also found fulfillment in cross country.
"The community among the team and people you compete against, it's unique among high school sports," he said. "We all make each other faster, and the better we all run, the more exciting the race is."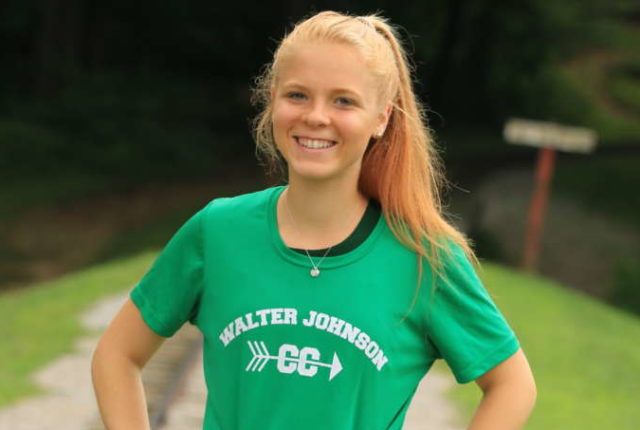 Next up
For the last four years, Walter Johnson's girls team has gone on a tear, winning consecutive Maryland 4A titles. Now that Abbey Green, there for all four years, has graduated, it will fall to junior Jenna Goldberg to keep the Wildcats rolling. She joined cross country after being cut from the soccer team as a freshman.
"After I saw the success I was having in cross country, I realized it wasn't so bad," she said.
She was the eighth finisher for Walter Johnson as a freshman, then third as a sophomore, finishing 14th in the state 4A championship. She ran 11:41 for eighth place in the 3,200 meters at the hot state outdoor meet and was third at the DCXC Invitational sophomore race. She was 65th at the Nike Cross Southeast meet.
Things look good for the Wildcats, with four varsity runners returning and other young runners eager for their shots.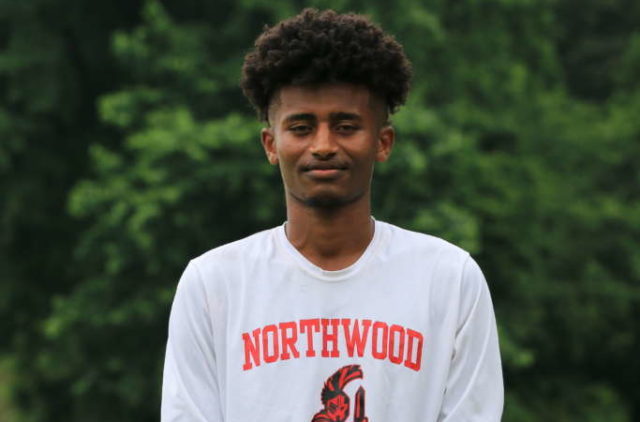 Eyes on the Prize
Obsaa Feda just got tired of soccer, and thought he'd try cross country once he got to Northwood High School. It was a good idea, because by the end of his freshman year he had run 4:40 for 1600 meters. Two years later, he finished 30th at Nike Cross Southeast.
While his race in North Carolina was exciting, Feda got more motivation from the time spend off the course, bonding with his teammates. Though they were 13th in 4A last year, Feda leads a young team that has been energized by coach Giovanni Rubenete, a Northwood alumnus who has come home. They want to win the Maryland state meet and keep the ball rolling toward Nike Cross Nationals.
"Seeing Loudoun Valley run the way they did gives us a goal," Feda said. "We motivate each other, just the way they do."
Building out the Northwood team will be crucial to enhancing their depth, and Feda thinks what the team offers can help overcome aversion to running, which in turn will lead to reveal the talent in the student body.
"If we can get people out to practice once, just for an easy run with the team, they'll get a feel for the environment and what's possible and want to be a part of it," he said.
Feda was fourth in a fast and competitive county cross country championships race. And second in both the 1,600 and 3,200 meters at the state track meet.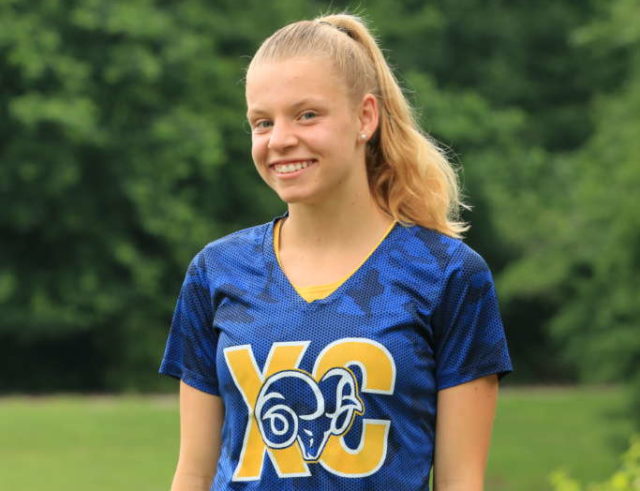 Grandfathered In
Some runners are made earlier than others.
It would seem that Senca Willen's life as a cross country runner was preordained, thanks to her grandfather, Frank Gagliano's, career as a top distance coach for Georgetown, the Nike Farm Team and the New Jersey/New York Track Club, but it was Girls on the Run in fourth grade that sold her on the sport.
"We only ran a few days a week, but I liked it," she said.
Now, as a senior on Robinson's team, she works out with some of the guys on the team., which has helped her finish eighth in the Virginia 6A championship last fall and 81st at Nike Cross Southeast, along with a second place in the 6A 1600 meter state championship.
And while she recognizes what her grandfather has accomplished, Willen also appreciates that keeps his advice to the encouragement a layman would offer.
"He tells me things like to drink enough water," she said.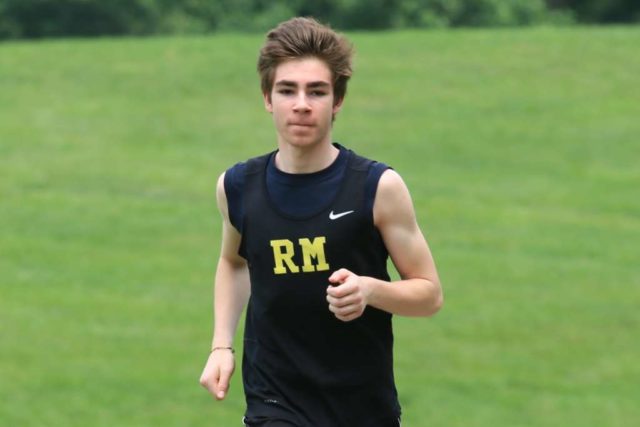 A Suhr Thing
Like Willen, Richard Montgomery junior Garrett Suhr started with recreational track in fourth grade, but his competitive side showed early.
"I started to win, and I liked it," he said.
He likes to go fast, including a 4:21 that won the indoor Maryland 4A title, but he also likes to grind races out.
"We had a dual meet against Poolesville, and it was so muddy, but it was so much fun," he said. "There were points we were basically crawling, but we were still trying to beat each other."
Suhr came on strong at the end of the season, finishing sixth at the Montgomery County Championships, second in the 4A West regional and fourth in the Maryland 4A state met.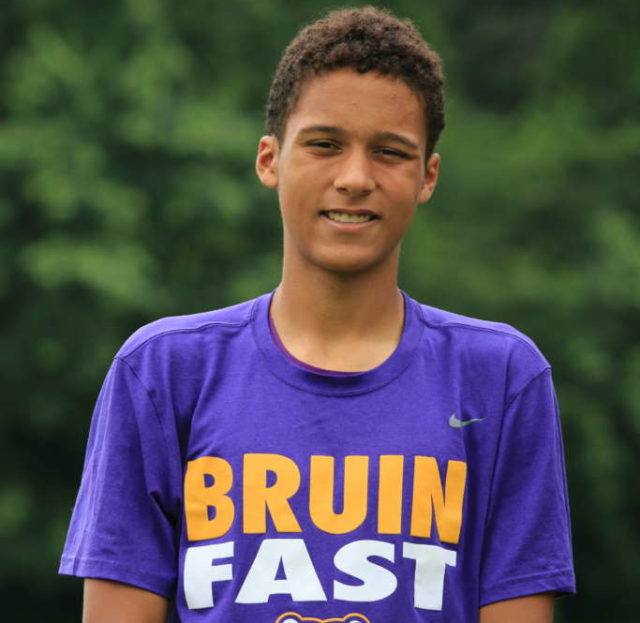 Fast on his own
Edward Cerne's claim to fame as a freshman was as a workout horse for Lake Braddock teammate Kate Murphy, who was gearing up for the 2016 Olympic Trails in the 1,500 meters. He was glad to do it, but was aching for some personal growth.
"I wanted to be more than just Kate's training partner," he said.
As a junior, he was making a name for himself. A combination of iron pills and good old fashioned mileage give him a spring in his step and a lot more endurance. He won the Monroe Parker Invitational to kick the season off and the Frank Keyser Invitational's large schools race before leading the Bruins to a state title with his sixth place finish in the Virginia 6A race.
That's all cool, but his favorite memory?
"My friend got hit in the face by a frisbee," he said, at Burke Lake.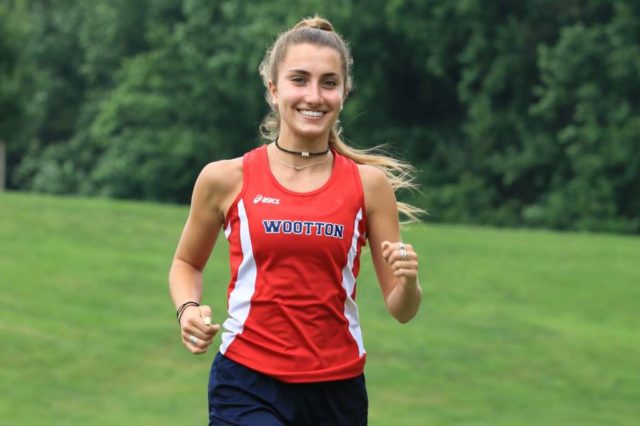 Family Business
Like Hunter, Jessica Trzeciak was surrounded by runners and knew it was only a matter of time until she started. Her father ran at Duquesne University, her brother at the University of Pittsburgh, and by seventh grade, she was hooked.
She feels a distinction between the siblings' time at T.S. Wootton.
"We're not the same runner," she said. "He's a shorter guy, I'm a distance person. He's a track guy and I'm a cross country girl."
While she was only 10th in the 1600 meters at the state track championships, she was eighth last fall in the larger field at the Maryland cross country 4A. As a sophomore, a year after Wootton failed to qualify for the state meet, she led them to second place, with a sixth place individual finish.
"We knew on the starting line we were going to have a good race," she said.
The team was third the next year, but smells a comeback looming.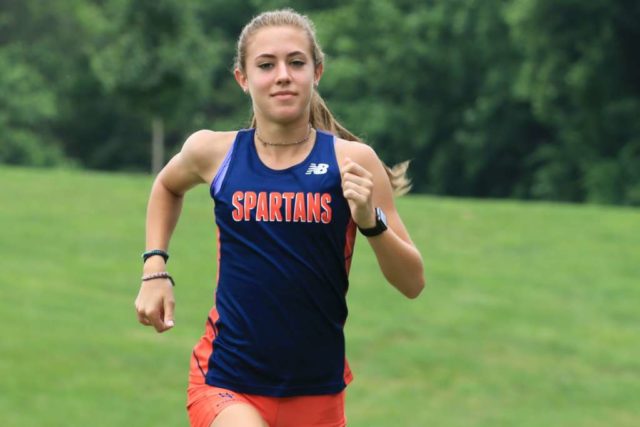 Chasing Family Tradition
Chase Kappeler knew hard work would lead to results in cross country. It was easy enough to see looking at her father's running career. Dennis Kappeler ran the fifth fastest time at Burke Lake while he was in high school, and when Chase tired of the drama enrapturing her soccer team, she knew where to turn.
"I didn't like having to rely on other people to perform," she said. "I'm pretty self-motivated, so whatever I could do with running, I would be able to see the results. The outcome is what I make it."
She is much more comfortable on a team where everyone's work shows in the stark truth of the clock, like the West Springfield distance medley relay team that she anchored to a runner-up finish at New Balance Outdoor Nationals.
As a junior, she finished 12th in the state 6A cross country race, third in the Occoquan Region and 12th at the Third Battle Invitational. On the track, she won the Virginia 6A outdoor 1600 meter title.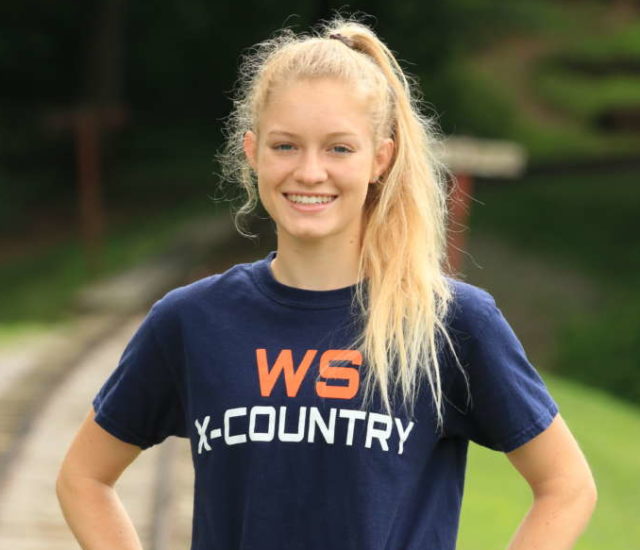 Bloodsport
Kappeler's teammate, senior Sarah Coleman, has recovered from a stress fracture and is training again to bring home the 6A title they felt was possible after winning the Third Battle Invitational last year.
Coleman was attracted to the sport by the competitive streak necessary to succeed.
"I thought it's just running, but it was much more than that. I feel so motivated when it's either me or someone else finishing first."
Coleman finished 10th at the Third Battle Invitational and sixth at the 6A state meet before finishing 42nd at Nike Cross Southeast.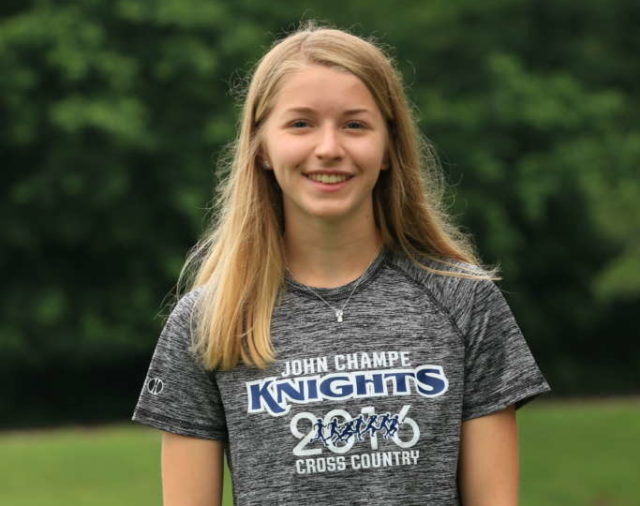 A budding Champe
Bethany Graham wasn't really great at sports as a kid. But, she had to do something, so in sixth grade, her mom signed her up for a recreational track club. By the time she got to John Champe, she has a knack for distance running, and finished second in the DCXC Invitational freshman race. Her first two years at John Champe were marred by injury but allowed her talent to show. A 5:02 1600 meters and an 11:05 3200 meters this spring showed she came back from a stress fracture that ended her cross country season in September (albeit after three invitational victories).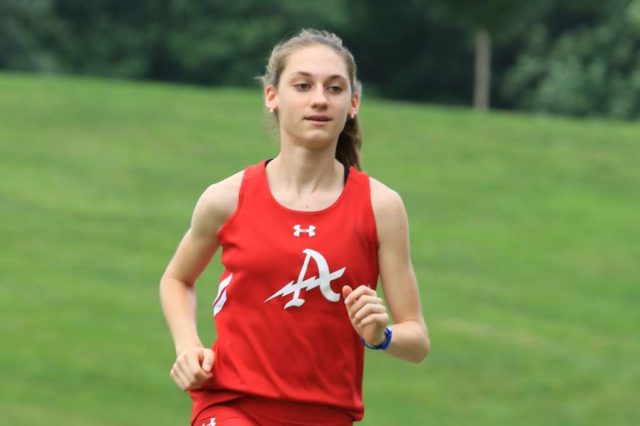 The Gazelle
Julia Ghselli tried a variety of sports in seventh grade but settled on running pretty quickly. She had a meteoric freshman year, shocking Heather Holt to win the Monroe Parker Invitational, taking second to Foot Locker finalist Abbey Green at the Glory Days Invitational and winning the Gunston District and Occoquan Region before trailing Olivia Beckner at the 6A state meet.
She ran solid track times in the spring, including a 5:01 1600 meters at the DMV Meet of Champions behind only Ellie Desmond, but cross country is her sport.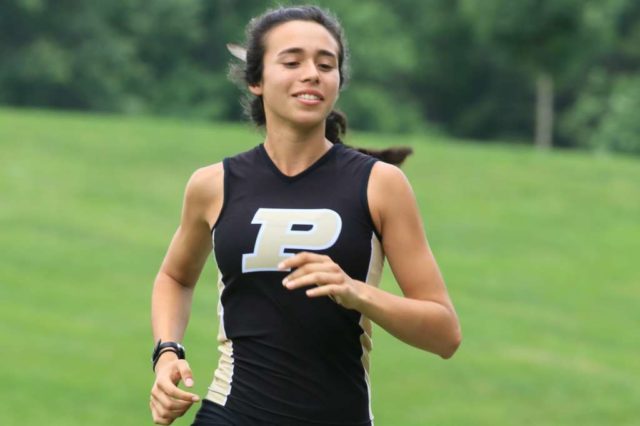 Distance Runner at Heart
Nandini Satsangi ran some hot races, winning the DCXC junior race and finishing fourth at the Glory Days Invitational. She did alright when it was cooler, too, with another fourth place at Third Battle and the win at the 2A West regional. She won the 1600 meters in the 2A state meet and finished third in the 3200 meters.
She's a distance runner at heart, whose idea of a good time is a 10-mile run.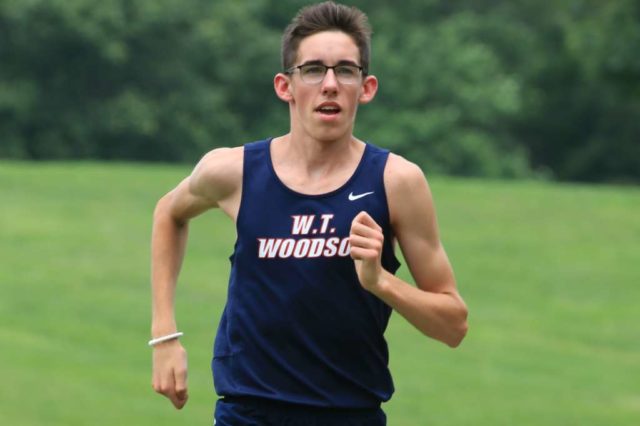 Another soccer casualty
Jack Leech was a refugee from the WT Woodson soccer team cuts as a freshman, but he had already started running cross country for conditioning. His race times dropped to 16 minutes his sophomore year from 21 minutes as a freshman after he put in more summer miles.
"That's when people said I might have a gift," he said.
He finished eighth in the state 6A championship after finishing just 11th in the Occoquan Region. He was third in the 6A 3200 meters this spring. He also leads a team that returns every runner from the fourth place cross country team.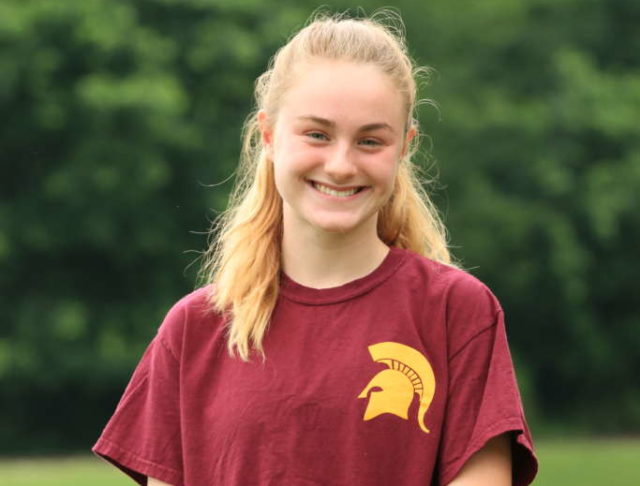 Sibling Recruitment
Her brother's good experiences running cross country at Broad Run convinced Ellie Desmond to try it out. By mid-October, at the Third Battle Invitational, she was 16th. A year later, she was the Loudoun County Championships runner up and fourth in the 5A state meet.
"Once I had a good race, I started training hard and the two came together,"she said.
In the spring, she ran 4:56.81 to win the 1600 meters at the DMV Meet of Champions.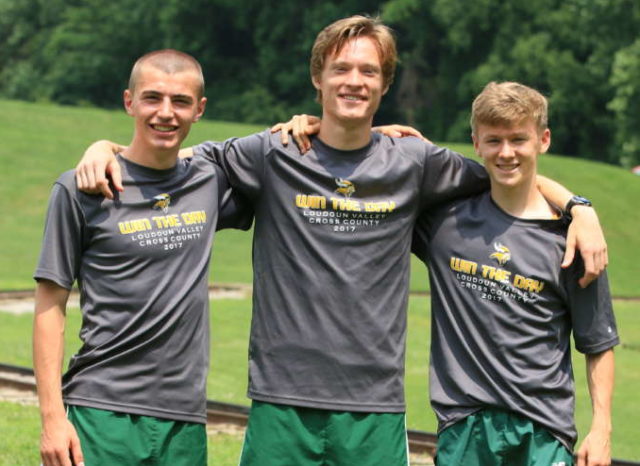 Oh yeah, those guys
Still looming large over the area, the Loudoun Valley Vikings return seven of their top 10 runners, three of whom made the All-RunWashington team and two more made the Virginia team. They are in good shape to make a repeat run at the Nike Cross Nationals title that they won in December in the lowest boys' team title in meet history. The entire senior class is headed to the University of Virginia, but what remains is a group of runners who is coming back stronger, faster and more mature than a team that scored 15 points at the Virginia 4A state meet. Juniors Sam Affolder and Jacob Hunter distinguished themselves over 3200 meters, with Hunter winning the Virginia 4A title and Affolder breaking 9:00. Affolder ran 4:08 to win the DMV Meet of Champions 1600 meters.
Affolder is the second in the line of great distance runners, behind Syracuse sophomore Noah Affolder.  Hunter's lineage is like a forest after an elephant stampede, with masters mid-distance star Joan and world cross country championships team member Marc for parents, along with 3;3x 1500 meter older brother Drew. He could have been a pitcher, but Jacob got into the family business and found his footing in his junior year.
He put his best race together at Nike Cross Nationals, when he not only finished 43rd, but used his large frame to keep his smaller teammates from being pushed outside in the first quarter mile of the race which helped them get into good positions. He finished fourth in the 4A state meet to help his team sweep the top five spots, 11th at the Great American Festival and 22nd at Nike Cross Southeast.
"I love this sport because the fifth runner matters as much as the first," he said.
Affolder won the PTXC and Oatlands Invitationals, the 4A region and state titles and was runner up at Nike Cross Southeast. He finished 23rd at NXN and was a big reason Loudoun Valley set the NXN boys' record for lowest team score.
How does a team like that stay motivated?
"We have to win it again," he said. "We can never be satisfied and always find a way to improve on our races."
Kevin Carlson was the youngest Loudoun Valley runner in Portland, where the sophomore finished seventh for the Vikings in 133rd place.
His best performance came at the Loudoun County Championships, where he finished seventh.
"It was a fast race on a fast course, and being able to race that well when everyone had a good race motivated me a lot."
He finished fifth in the 4A 3200 meters in the Spring.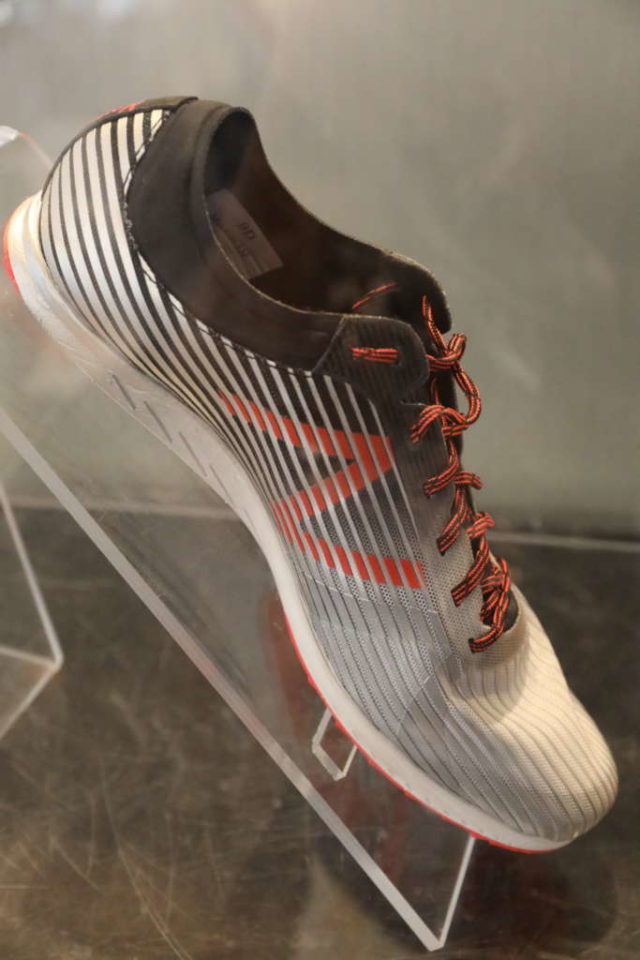 Recent Stories

Both 5K and 1 mile courses are USATF certified. The 5K course has some moderate hills. The 1 mile course is flat making this a perfect PR course. We are really looking to get a broader participation base.
Funds go