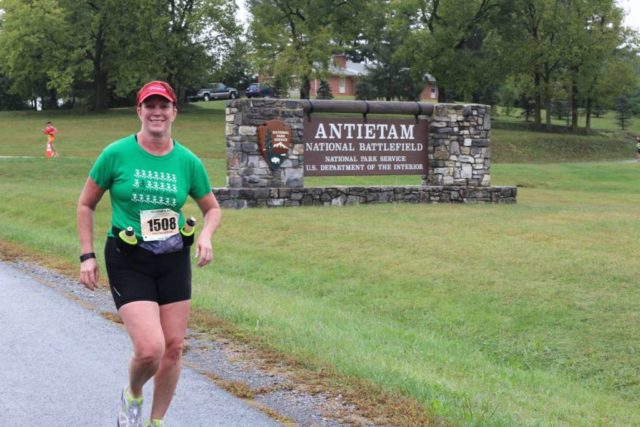 Name: Ann Pohlers
Self-described age group: 45-49
Residence: Vienna
Occupation: Software Project Manager
Why you run: I like pushing my physical limits to see what is possible
When did you get started running: 1998 while serving in the U.S. Peace Corps in Africa
Have you taken a break from running: Yes, there were some years where I was just burnt out.
Training shoe: Brooks Ghost 10
Coach or training group: Northern Virginia Running Club
The hardest race you've ever run: El Cajon 20K
Most adventurous decision you've made with your running: To run a 50-mile trail ultra when I turn 50
Running mentors: Deena Kastor, Pam Smith, and all the women who made running possible for my generation
My favorite place to run in the D.C. area is: On the National Mall
Favorite local trail:  W&OD
My best race was: Leesburg 20K 2018 – Broke a 12-year-old PR by 12 seconds
Favorite local race: Greasy Gooney 10K and MCM 10K
Ideal post-run meal: Tacos
Favorite flavor of gel, gu, etc: Huma Gel, lemon flavor
Pet peeve: Runners who see you are running faster than they are and make passing difficult in a race.
Goals: Run a sub-5-hour marathon in November 2018 (same time as my first marathon 18 years ago), and run a 50-mile trail ultra in 2020
Your advice for a new runner:  Trust your training
Favorite running book: ohh this is tough, Older, Stronger, Faster by Margaret Webb, and Marathon Woman by Kathrine Switzer
Running quote: From Coach Joe Vigil – "Bring a good attitude"
Why is the D.C. area a great place to be a runner: There are so many trails everywhere that keep runners safe from traffic!!! I come from San Diego where we had to run on the road most of the time.
Recent Stories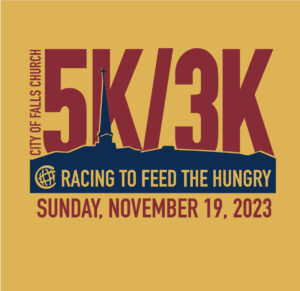 The out and back Falls Church City 5K/3K course is mostly flat on the W&OD Trail starting and finishing at 103 Columbia Street. Overall male and female winners earn free shoes and medals are awarded to all categories. Great family