Washington-area runners are fortunate to have miles upon miles of trails and paths at their disposal. We can essentially run clear from one side of the metro area to the other and everywhere in between. But the region's weather extremes, our isolated and dully lit trails, and our blighted stretches of paths often force many runners to shift their routines — for safety's sake.
Even for those who feel they know Washington's labyrinth of streets and trails like the back of their hand, sometimes runners can go more than a mile without another person in sight. This can leave runners vulnerable, as one runner who anonymously shared her story with us remembered.  
New to the area, she set out one evening to run the Capital Crescent Trail after hearing her colleagues often talk about it. She had scoped out her itinerary on Google Maps that day, confident she'd spot her turnaround point, the Georgetown Reservoir, from the trail. When she passed the boathouse at Fletcher's Cove, she realized she had gone too far, and suddenly found herself nearly alone as the sun set.
"The people on the trail were beginning to thin out and I knew I should turn around," she said. "I decided to ditch the towpath and run on the lower paved trail because I thought more people would be on it."
It was 8:45 p.m. The trail was dark and deserted. She picked up the pace.
Suddenly, someone grabbed her from behind.
"An arm had latched across my neck … and was pulling me backward," she said. "At first I thought it had to be a joke or a prank, but as I pulled on the arm, he didn't let go. I started hitting him in what I figured to be his face with my phone and he seemed to let go for a minute. I thought I could catch my breath and wiggle away, but he tightened his grip and everything went black."
She woke up, dazed, and found the man sexually assaulting her. She screamed.
"I was screaming more than I ever have in my life and he took off running," she said. A few minutes later, she ran into a man on a bike who called 911.
This story is unfortunately not an isolated incident. Over the last several years, there have been dozens of reports of assaults, or attempted assaults, on joggers running alone. Most runners will never be in any actual danger, but that doesn't stop — and shouldn't stop — them from being overly cautious and developing a slight sense of paranoia that something could happen.
To protect themselves, local runners have used a variety of strategies. Common among them is to familiarize themselves with their running route. Some even do so at a gradual pace, slowly chipping away at it to build up their comfort and confidence.
It took another runner, Sara, a while to muster up the courage to venture farther out along her route on the Anacostia Trail, suspicious of a specific area where she often saw people loitering under a bridge.
"I would run to right before [the] underpass and then turn around," she said. "I finally did run through, picking up my pace. I think I heard some guy say something to me, but I wasn't paying attention, so I'm not sure. I still don't go that way very often. It has to be light out for me to go."
Like Sara, Melisa Augusto, of Logan Circle, tackled the Mount Vernon Trail a bit at a time. She started with a group, so she could get to know the lay of the land.
"Once I am confident I know where a trail leads … I feel better about going solo," she said.
For Abby, of Adams Morgan, it's more than just being familiar with the twists and turns along her route. She has an escape plan.
"I get to know the businesses on my route in case I need to duck into one … if I feel unsafe," she said.
But even the atmosphere of the most tried-and-true routes can drastically change from day to night. Augusto has had to slowly build up her confidence to run her usual route when it's dark.
"I've been pushing the boundaries on how dark it might be outside. This morning I went out at 5:30, which is pretty dark and would have been out of my comfort zone a year ago. But since I know my way more confidently, I know where I regularly see people, where it's well-lit."
No matter how well-lit a trail is, they're bound to have ominous dark pockets that can deter many from running alone. This applies to Kelly Fisher, who once had a scare along her usual run from Georgetown to Hains Point. It ended up being nothing, but was enough to shake her.
"I heard a noise and turned around. A guy was walking out of the bushes near where I was running. I honestly think he was just relieving himself, but it definitely scared me," Fisher said. "Nothing happened, but that is one of the reasons that I'll only run that route in the dark if I have someone else with me. It just made me realize how easy it would be to have something unexpected happen especially because I know I tend to zone out when I'm running."
Augusto recalled a morning run along an isolated portion of the Mount Vernon Trail when she noticed a man on a bike "clearly not outfitted to be cycling for exercise." He passed her at least three times, according to Augusto.
"He looked back at me the second time he passed, which struck me as unusual," she said. "So, for the rest of that run I was repeating to myself a good description of him, and figuring out escape plans should he approach. Again, I was lucky this didn't end up in a bad situation — maybe just my paranoia at play!"
Augusto and her running partner, Rudy Alvarez of Adams Morgan, have had several scares while running together at night, but, fortunately, they've only been startled by other runners. Lately, they've taken a safety precaution by amending one of their usual routes along Beach Drive because of recent construction that has led to road closures.
"Melisa and I always talk about how lonely that area is and how there are no cars driving along that area anymore because the road is closed," Alvarez said. "We saw a girl running with headphones on the other day oblivious to the world and we could only think that she would have no clue if someone ran up to her. It's a frightening thought. I'm a guy and I still get nervous that someone's gonna run to me in that area."
Augusto never runs with headphones, calling this her "number one rule."
"I like to be able to hear everything around me, and to be aware," she said. "Music is a distraction, and I think headphones can easily make you a target."
While sticking to familiar routes, running with a group, and staying alert can help limit runners' chances of being a target, some opt for more tangible measures.
Sandra Charles, who lives in Hill East, is keen on preparing for the worst after hearing repeated stories of sexual assaults and muggings, some of which have occurred in her own neighborhood. She carries her cell phone, wears a Road ID bracelet and light or reflective clothing, and at one time carried what she calls "mugger money" — between $5 and $20, "just in case," she said. She's also run with a pocketknife.
Similarly, Sara, of Rosslyn, insists on carrying some sort of protection. She uses an app, Lifeline, that will send her physical description and GPS location to local police if she feels like she's in danger.
"I have never had to use it, but I like this app because it contacts the police instead of a friend who might not know how best to help me if I am in trouble," she said.
Fortunately, most area runners will never encounter a problem or be in any danger, but Kelowna, who still gets anxious when strangers run directly behind her, offers a word of caution.
"Tell someone where you go and approximately what time to expect you. But probably most importantly, know your route. Nighttime is not the time to try out new routes. Always be alert. And don't be afraid to stop mid run and turn around and look at someone following you," she advised. "I did not see or hear my attacker, but now if someone gets too close I simply stop and wait for them to pass and look them straight in the eye."
Recent Stories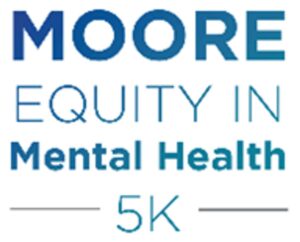 About APA's MOORE Equity in Mental Health 5k
The APA's Division of Diversity and Health Equity invites you to join us in combating mental health inequities facing young people of color and in honoring mental health advocate Bebe Moore Campbell.