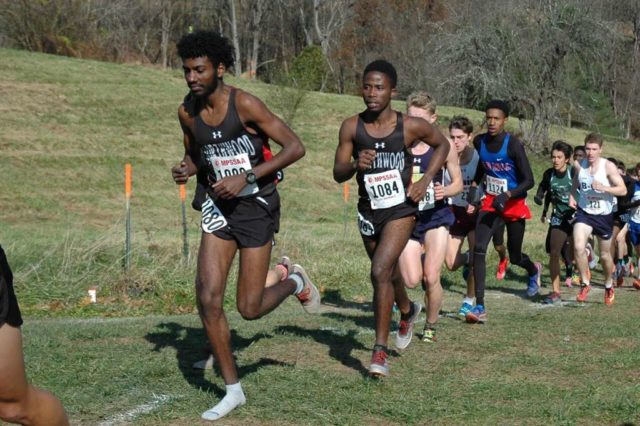 Seniors Obsaa Feda and Eldad Mulugeta led their Northwood High School cross country team to a second-place finish on Saturday at the Maryland state meet. It was also a D.C.-area school's top finish in the 4A boys' race since Walter Johnson's runner-up finish in 2012.
The teammates ran together toward the finish line in the 4A boys' race, but Feda crossed first, running the hilly three-mile course at Hereford High School in 15:44.05. Less than a second later, Mulugeta finished the race, earning a time of 15:44.29.
The third- and fourth-place runners finished 18 seconds after Feda and Mulugeta.  
Northwood  Coach Giovanni Reumante was amazed by what his team was able to accomplish.
"We set this goal at the end of last cross country season," he said. "And so throughout indoor, outdoor and the entire summer, they worked toward this goal of being a competitor at the state meet."
MPSSAA Championships
Nov. 10, 2018
Hereford High School, Elkton, Md.
3 mile
1.Obsaa Feda Northwood 15:44
2.Eldad Mulageta 15:44
1.Severna Park 48
2.Northwood 105
1.Bronwyn Patterson South River 19:06
2.Charlotte Turesson Richard Montgomery 19:18
1.Severna Park 102
4.Walt Whitman 138
1.Michael Belmaggio Linganore 16:16
36. Christian Harris Blake 18:03
1.Centennial 87
15.Blake 375
1.Oakley Olson Huntingtown 18:59
54. Anna Nardone Magruder 22:16
1.Northern Calvert 56
18.Col. Zadok Magruder 429
1.Anish Nanjappa River Hill 15:58
22.Sam Bodmer Poolesville 17:10
1.Liberty 110
8.Poolesville 227
1.Emily Konkus Hereford 19:38
2.Nandini Satsangi Poolesville 19:50
1.Hereford 68
3.Poolesville 132
It was the Northwood boys' team's best finish in more than 50 years. The only other year that the team earned the second place honor was in 1962, and the school was closed from 1985-2004. 
Severna Park finished first in the team competition, earning its second consecutive and fifth overall boys' team title. Since 2011, the Severna Park boys' team has either won or come in second at every state meet.
Severna Park's girls' team also took home the 4A state title this year, after coming in second as a team last year. The 4A girls' team title had been residing in Bethesda since 2010, won by either Walt Whitman, Bethesda-Chevy Chase or Walter Johnson.
Bronwyn Patterson, a sophomore at South River, won the individual title in the 4A girls' in 19:06. Charlotte Turesson, a sophomore at Richard Montgomery, finished second in 19:18.
Annapolis' Anna Coffin, the runner-up at last year's state meet, was right on Turesson's heels, and she finished third, in 19:19.
Turesson said she tried to stay with the top runners, and although she had considered attempting a breakaway, she decided not to. Once other runners picked up the pace, she said she continued trying to stay with them.
When her South River opponent pushed up a hill known as "the dip," Turesson used that as an opportunity, too.
"I just tried to push and definitely open up there so that I could finish strong," Turesson said. "And I feel like I felt pretty strong finishing. And I didn't realize but I guess Anna (Coffin) was right behind me, so I just gave it all I got."
Turesson was pleased to improve over last year's performance. At the state meet in 2017, she finished 26th in a time of 20:31.7.
Turesson praised her coaches, who she said are always there for her.   
"If it wasn't for them, I honestly wouldn't be here at all," she said.
Whitman led the D.C. area teams, finishing fourth. Walter Johnson, which won the girls' title for the past five years, came in seventh this year.
"I think we were hoping to do a little bit better — it doesn't always work out that way — but overall, I'm happy to be in the top four in the state of Maryland and definitely to be the top Montgomery County team," Coach Steve Hays said about the girls' team.
Breanna McDonald and Alicia Lauwers were Walt Whitman's top finishers, finishing 15th and 18th, respectively.
Hays was pleased with the boys' performance as well — the team finished fifth.
"To be the second Montgomery County team, we felt pretty good about that," Hays said. "Especially Northwood was a great team and to finish second behind them, that's all right."
Feda described the course as "pretty tough." He was running with the lead pack, but he said he stayed a little behind other runners in the first mile because of the wind.  
Feda said he and Mulugeta run about the same pace, but even if they run together, they agree that either of them can go for a faster finish in the last mile. After their finish on Saturday, they embraced in the finish chute area.
With this latest win, Feda was also able to keep up an undefeated streak this year.
Choosing to run behind others during part of the race Saturday didn't break his confidence.
"I believe in myself," he said.
Reumante said some of his runners aren't normally too aggressive, but he told them they should be during this race, and they did well.
"I'm really proud of them; I'm so happy for them," he said.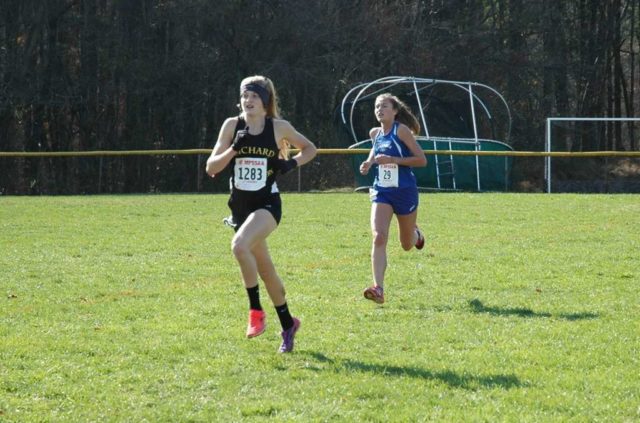 Recent Stories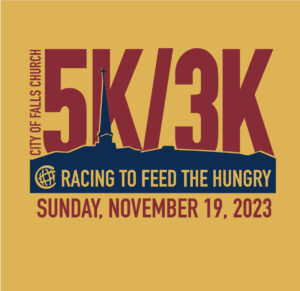 The out and back Falls Church City 5K/3K course is mostly flat on the W&OD Trail starting and finishing at 103 Columbia Street. Overall male and female winners earn free shoes and medals are awarded to all categories. Great family