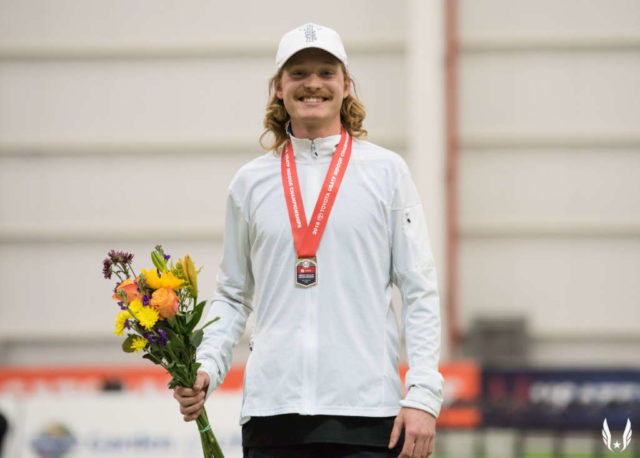 Loudoun Valley alumnus Drew Hunter set a meet record in winning the U.S. indoor championship in the two mile, running 8:25.29 from the slower of two heats. More from LetsRun.
Several runners with local connections won NCAA Division I conference championships this past weekend:

Atlantic 10 – Ashley Lewis, George Mason, 800 meters – 2:07.09
Atlantic Coast – Rachel Pocratsky Virginia Tech/Good Counsel, 800 meters – 2:03.43
Big East – Rachel McArthur Villanova/Patriot mile – 4:58.14
Ruach Padhal Georgetown, 800 meters – 1:49.08
Mountain West – Weini Kelati, New Mexico/Heritage, mile – 4:37.51
Arlington's Mike Wardian ran the fastest known time for the Washington & Old Dominion Trail, covering 45 miles starting in Purcelleville and ending in Shirlington in 5:06:10.
High school state indoor championships concluded last weekend. Here are distance event winners and some prolific performances:

In Virginia's 4A meet, Jacob Hunter led a top 10 sweep by Northern Virginia runners in the 1600 meters, including nine Loudoun Valley runners
In Virginia's 6A meet, Laura Webb was the first of nine Northern Virginia runners to sweep the 1600 meters
Recent Stories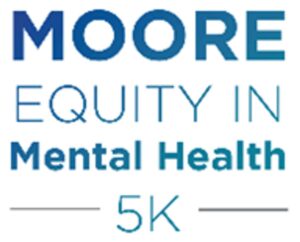 About APA's MOORE Equity in Mental Health 5k
The APA's Division of Diversity and Health Equity invites you to join us in combating mental health inequities facing young people of color and in honoring mental health advocate Bebe Moore Campbell.