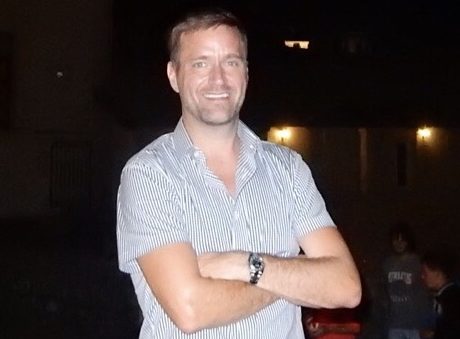 Name: Dale Learn
Self-described age group: 45-49
Residence: Washington, DC
Occupation: Attorney, Law Partner
Volunteer roles in the running world: I have volunteered at several race water stops, finish lines, etc. for my running club, the Potomac Runners. I have also volunteered to coach track and interval training for my club. The most rewarding volunteer roles have been when I have helped get once non-runners into the sport by given advice and training tips.
Why you run: There are SO many reasons why I run. It is SUCH a central element of who I am – It grounds me, makes me feel like I have done something good for myself, is great stress relief, and is a good way to venture out into a new place. Plus, you are never as free as when you are out there and you body is in a good running rhythm and just humming along.
When did you get started running: My oldest brother was a good runner and I enjoyed watching going to his meets, especially cross county. I did local youth track, but started full time running in junior high school and continued through high school and in college (Go Dawgs!!).
Have you taken a break from running: After competing as a middle-distance runner in college, I took a break during law school and some time after to focus on getting my work career started.
Training shoe: Brooks Ricochet
Coach or training group: Training group, the Potomac Runners.
The hardest race you've ever run: I was an 800m and 1500m runner in college. Those are brutal races at that level where there is zero margin for error, very physically and mentally stressful. Most non-runners think they are so short and therefore can't be as hard as long-distance running, but they'd be mistaken. Post college, I am not a good warm weather runner – I sweat a lot – and I have done a marathon or two where the hot weather made my legs cramp near the end. That is torture.
Most adventurous decision you've made with your running: The things we would do in college to get that little bit of extra speed were strange.
Running mentors: Hicham el Guerrouj, Bernard Lagat, Joan Benoit Samuelson, and Sebastian Coe. All legends.
My favorite place to run in the D.C. area is: Burke Lake Park and the C&O Canal Trail
Favorite local trail: Upper Rock Creek Park
My best race was: I am now well outside my prime, so I was proud at 41 that I won overall a 15K in Honolulu. It had a good number of participants. I felt great and smooth that day.
Favorite local race: The Credit Union Cherry Blossom Ten Mile
Ideal post-run meal: Something sweet and baked, oatmeal, or yogurt. I sometimes have all three. I must have hot coffee too!
Favorite flavor of gel, gu, etc: Vanilla Bean Gu
Pet peeve: "Gunners" – People who treat training like a race or run much harder than they should while training with others due to their strangely competitive personality.
Goals: I suffered an injury and had surgery last year (see below). My goal is to get back to being totally comfortable running, then back to racing.
Your advice for a new runner: Be consistent in your training. Listen to your body. Stretch more than you think you should. Many of these lessons I learned the hard way!
Favorite running book: Once a Runner – John L. Parker, Jr.
Song in your head during a run: Who Wants to Live Forever – Queen
Have you dealt with a major injury: I twisted my knee and last year I had orthoscopic surgery. It has taken some time to get back.
Running quote: "Running is nothing more than a series of arguments between the part of your brain that wants to stop and the part that wants to keep going." – Unknown
Recent Stories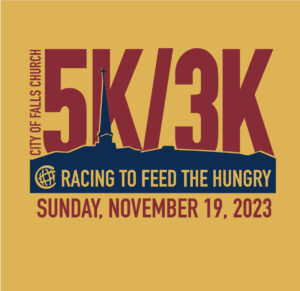 The out and back Falls Church City 5K/3K course is mostly flat on the W&OD Trail starting and finishing at 103 Columbia Street. Overall male and female winners earn free shoes and medals are awarded to all categories. Great family