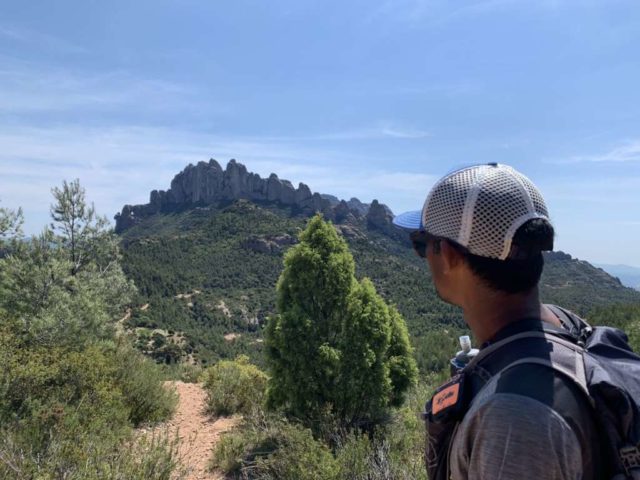 Gonzaga College High School teacher Ariel Laguielles finisheds his 400+ mile run across part of Spain in eight days, 12 hours and 45 minutes, logging more than 416 miles, often on a swollen ankle.
Laguielles, 40, planned for a year to tackle the pilgrimage route taken by St. Ingatius Loyola, who founded the Jesuit order.
He topped out at 63.5 miles on day three and took a few down days to give his ankle time to heal, and he ended up in Manresa in high spirits June 4. His run established the fastest known time for the Camino Ignaciano.  He exceeded 50 miles a day five times.
Once he finished, Laguielles went to the Cave of Saint Ignatius — a sanctuary where Ignatius spent 11 months in prayer, developing the Spiritual Exercises.
"I wept, overcome with emotion, and then sat in silence, giving thanks for a safe journey and arrival,  and prayed in thanksgiving for all those that helped me along the way, both near and far," he wrote a day after finishing the run.
Laguielles had turned his right ankle during a February trail race, but he hadn't felt it being a major problem in the weeks leading up to the run. That said, after 200 miles in four days, the effort began to wear on him, as it swelled and lost mobility.
"I could barely wiggle my toes," he wrote a day after finishing the run. " I would ice my ankle at the end of the day, take anti-inflammatories, and elevate it as much as possible. The first few steps of the morning were uncomfortable but as I moved around more, it would loosen up. I started out the mornings with a light jog and as it felt better I would run on it as much as I could. By the afternoons, my ankle would dictate how much and how little I could run. It was frustrating because apart from that, the rest of my body felt great."
He dialed it back on day five, running a little more than 38 miles. Seven days in, he took a more substantial break — one run of almost 20 miles. That extra time gave him the opportunity to rest it more, eat several full meals and sleep more and the next day — 52.5 miles — he felt confident again.
While running through the Monegros desert, Laguielles saw footprints in the dirt.
"I wondered how far along the person was who had left them there, and I began to think about the many footprints who have come before and will come after me, along the Camino Ignaciano. It reminded me that although I'm the first to run this route, I'm just one more person of many, who will make this pilgrimage in their own way."
By the next rest stop, he met the woman who laid the footprints, and the two talked about their pilgrimages.
"I'm still processing the whole experience but I think I surprised myself as a runner, being able to run all day for multiple days, fight through the tough moments, and not let the negative thoughts usurp the experience," he wrote. "Aside from being a physical test, it was a mental battle as well. It's really easy to spiral down but I was able to catch myself and focus on the positives of the moment, rather than temporary discomfort. Some days were better than others, and I hated feeling like I wasn't able to manage the mental aspect better on those days.
"I also learned how important my crew was, Auggie and Diran (and later my wife, Marissa), who made sure I had everything I needed, that I didn't get lost, and for dealing with my low moments, especially. I relied on them more than I thought and I learned that having a solid support crew is so essential to a run of this magnitude."
Recent Stories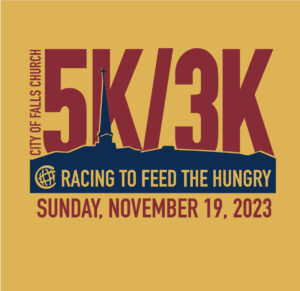 The out and back Falls Church City 5K/3K course is mostly flat on the W&OD Trail starting and finishing at 103 Columbia Street. Overall male and female winners earn free shoes and medals are awarded to all categories. Great family