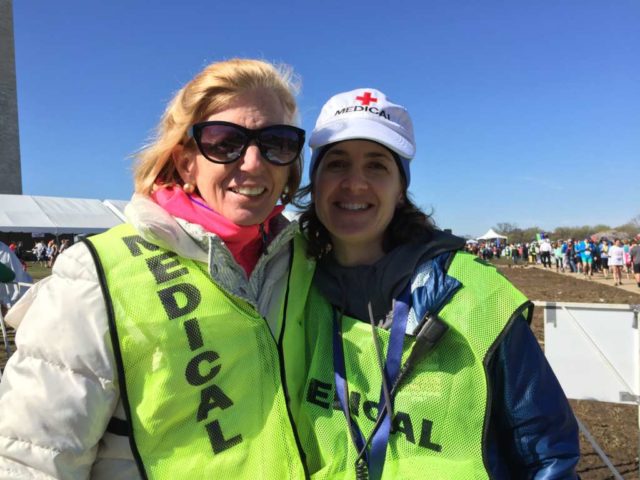 As the medical director for the Pike's Peek 10K and the Parks Half Marathon, Dr. Trevor Myers is used to treating certain common injuries in runners.
Bruises. Blisters. Sprained ankles.
Bee stings, on the other hand, are not something he expects to see in the medical tent.
But that's exactly what happened one year during Parks, when bees escaped a beehive on the course and stung about 15 runners.
"So now we always have Benadryl," said Dr. Myers, an anesthesiologist at Virginia Hospital Center and race's medical director since 2010.
Medical volunteers play a crucial role at area races, preparing for the unexpected and keeping calm in challenging circumstances.
"You can't be someone who is going to pass out with a little bit of blood," said Andrea Myers, who volunteers alongside her husband at Pike's Peek and Parks.
Both Myers are avid runners, and got involved with the races as a way to help out the local running community.
"I've gotten injured in so many races that I'm good at spotting injuries in other runners," Andrea Myers said with a laugh.
She and others say having a keen eye for hurt runners is vital, as well as having empathy for athletes who may be forced to drop out of the race due to injury.
"You want someone who understands that the runners are not only hurt physically, but also emotionally," said Rachel Miller, the medical coordinator for the Credit Union Cherry Blossom Ten Mile Run.
Miller, a physical therapist who owns ProAction Physical Therapy in Rockville, has been in her role since 2000. She's seen Cherry Blossom, which also includes a 5K, grow to around 18,000 runners from about 4,000 runners .
"I just fell in love with it," she said. "I love the people and the runners. It's almost like a family reunion every year."  
Miller works with a team of 140 medical volunteers who staff five medical tents along the course. She also coordinates a team of about three dozen medical runners, who run the race armed with medical supplies to help injured runners.
Orthopedic surgeon Dr. Daniel Pereles, who started the medical runner program, said these volunteers are doctors, nurses or physical therapists with active medical licenses in D.C., Maryland or Virginia.
"A good day is when we don't have to use our services," he said. "But a good day is also if we help somebody and save somebody."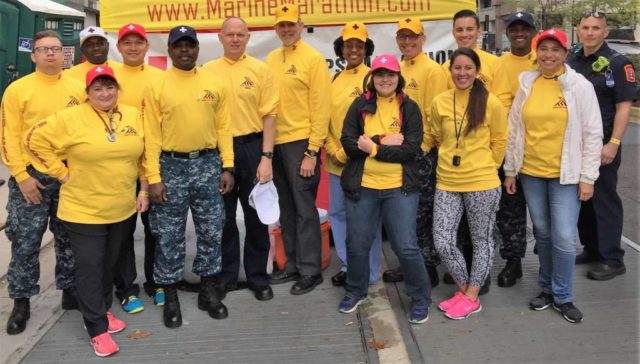 As the medical operations coordinator for the Marine Corps Marathon and 10K, Michele "Shelly" Weinstein oversees around 1,000 medical personnel, including volunteers from all over the country.
"No one expects to come to an aid station during a race, so we want to be as prepared as possible," she said.
On race day in October, her day begins at 1 a.m. and ends about 9 p.m. after she's followed up with runners who have ended up in area hospitals.
"You just want them to be OK. We follow up with everyone who goes to the hospital," said Weinstein, who usually sees between 750 and 850 injured marathoners and another few dozen 10K injuries. "Fortunately we don't see many super serious things."
She's seen some bizarre things, though. One year, volunteers noticed a runner behaving strangely near the marathon's 6-mile mark. Turns out, her hydration pack was filled with vodka.
"We didn't know what was wrong with her, and then realized she was very drunk," Weinstein said.
Needless to say, she was pulled off the course.
Miller said about half of the injuries she sees at Cherry Blossom are lacerations from runners who trip and fall. Other frequent ailments include nausea and vomiting, blisters, stress fractures and chest pain.
"But it runs the gamut. Every year is different," Miller said. "One year we had two people with kidney stones, one runner and one spectator. Sometimes there are heat-related issues. We always follow up with the runners we treat."  
Dr. Myers said heat is a common problem during races, particular longer ones like the Parks Half. Anything over 70 degrees is a risk, and hot weather has prompted officials to convert the September event into an untimed "fun run" instead of a race.
Yet other years, cold, rainy weather could result in cases of hypothermia.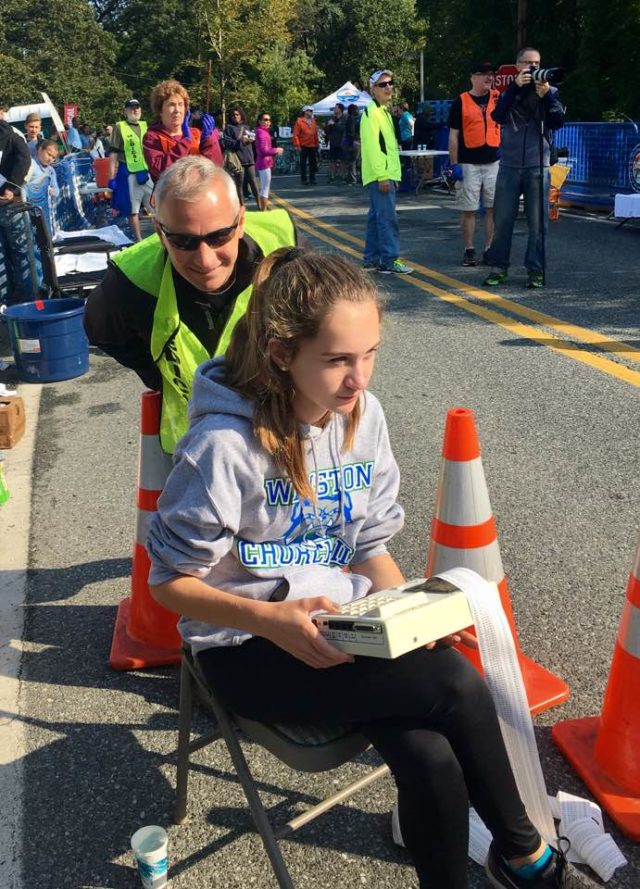 "You just never know, but that's kind of the fun of it," said Dr. Myers, who oversees a crew of about 25 medical volunteers at the Parks Half and six at Pike's Peek.
In addition to weather-related illnesses, he also sees his share of scrapes and bruises, blisters, sprained ankles and muscle spasms. He encourages runners to remember to include their emergency contact information on all the necessary race forms.  
"It's one of the key issues that we always stress," he said.
Volunteers say that even though they are dealing with serious situations, getting to meet and help their fellow runners makes it worthwhile.
Longtime Cherry Blossom volunteer Maureen George said she initially signed up because she'd get an automatic entry into the following year's race.
But George, a nurse at the National Institute of Health, ended up having such a good time that she's continued to volunteer year after year.  
"This year, we were quite flabbergasted when a pregnant runner came up and wanted us to listen to the baby's heartbeat," she said. "Then another pregnant runner came up and asked us the same thing! You just never know what's going to come up."
Like Dr. Myers, George said the unpredictability is what makes volunteering fun.
"You get to meet people you wouldn't otherwise get to meet, and I feel like I'm giving back to the community," George said.
Recent Stories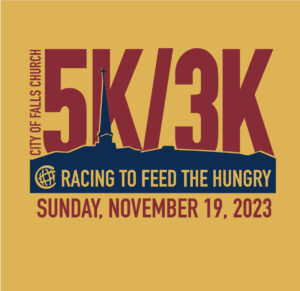 The out and back Falls Church City 5K/3K course is mostly flat on the W&OD Trail starting and finishing at 103 Columbia Street. Overall male and female winners earn free shoes and medals are awarded to all categories. Great family