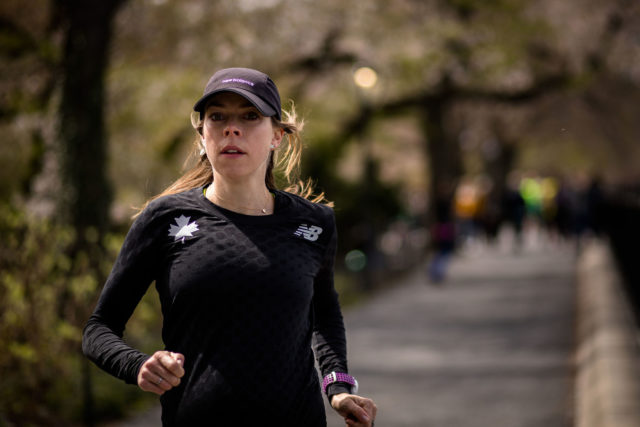 When Aileen Barry was a lacrosse player for Watkins Mills High School in Gaithersburg, she knew she was quick on her feet. 
If she got the ball, "no one could catch me," Barry remembered.  
It was the first sign that the Montgomery Village native, now 37, had a hidden talent for running. But it wasn't something she paid much attention to back then, instead concentrating on ballet and field hockey in addition to lacrosse. 
Fast forward to 2018, when Barry punched her ticket to the 2020 Olympic Trials at Grandma's Marathon in Duluth, Minn. She finished in 2:44:49, 11 seconds under the 2:45 standard for women (her gun time was 2:44:51, which is what U.S.A. Track and Field accepts for its qualifying standards.) 
"It was close," said Barry, who now lives in Manhasset, N.Y. on Long Island. "Grandma's was an amazing experience. I honestly didn't know what to expect. At mile 24, would I totally blow up?"
Instead, she passed two other women in the last mile.
Barry's OTQ came as little surprise to her coach, Devon Martin, who has been working with Barry since she joined the Central Park Track Club in 2006. 
"Six weeks before the marathon, I knew she was ready," Martin said. 
0
Comments