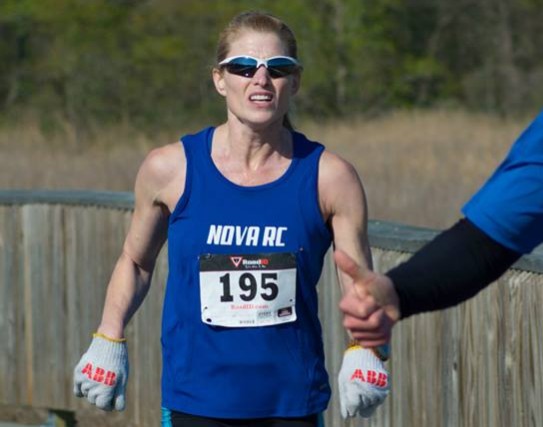 Name: Samantha Kirby Cole
Self-described age group: 50-59
Residence: Arlington,Va.
Occupation: Physical education teacher
Why you run: Running is my time to reflect on my day and defrag my mind.
When did you get started running: I started running when I was in elementary school. When I was 7 years old I thought my older siblings were super cool. My brothers started running track so I joined too.
Have you taken a break from running: After college I stopped running for a year. Instead of running I took up inline skating.
Training shoe: ASICS, Saucony Kivara 7
Coach or training group: Coach Jerry and Northern Virginia Running Club
The hardest race you've ever run: The marathon specifically, Grandma's because it was really hot the day I ran it. It was hot enough that some of the elites were dropping out from heat exhaustion.
Most adventurous decision you've made with your running: Running a sub-3-hour marathon.
Running mentors: Coach Jerry
My favorite place to run in the D.C. area is: C & O Canal, Rock Creek Park
Favorite local trail: Mt. Vernon Trail
My best race was: Houston Marathon – 2:59:52 , GW Parkway Classic – 63:32
Favorite local race: Marine Corps Marathon – it's local and there are always familiar faces, friends and running club friends cheering you on.
Ideal post-run meal: My current favorite post-run food is watermelon or a yogurt smoothie. Also,  eggs and gluten-free toast or eggs on a gluten-free tortilla.
Favorite flavor of gel, gu, etc: Vanilla bean, I used to like the chocolate gel but I had one break open in my back pocket, sticky chocolate color isn't what you want on your shorts while running a marathon.
Pet peeve: When people ask me what happened after a bad race.
Goals: My current goal is to keep running as long as my body lets me.
Your advice for a new runner: I think the best advice is be patient, enjoy your workouts, and good things will happen.
Favorite running book: Dean Karnazes' 26.2 Stories of Blisters and Bliss
Song in your head during a run: "Tubthumping" The words go something like this: I get knocked down, but I get up again……
Have you dealt with a major injury: Tears in the meniscus and ACL in my left knee
Running quote: I have my own- "The faster you go the faster you will be done"
Why is the D.C. area a great place to be a runner: D.C. has a variety of places to run. D.C. area has paved trails and paths through the woods for running. You can run something different each day of the week if you want.
Recent Stories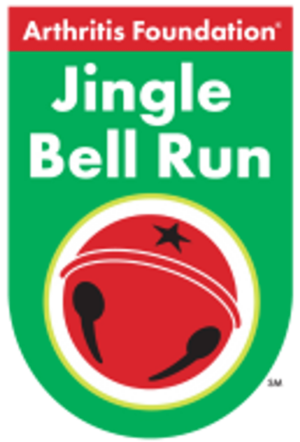 Be part of the original festive race for charity and signature Arthritis Foundation holiday event! Wear your favorite holiday attire and together, we'll jingle all the way to a cure! Register as an individual or bring a team of friends,