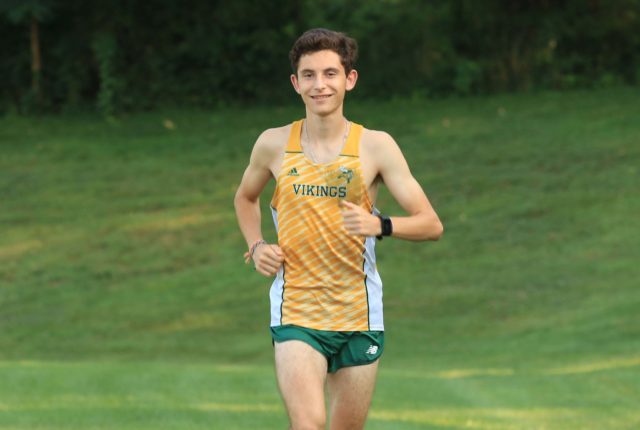 The eternal struggle shook the Hasle household. Teenaged Kellen wanted to stay in bed, his mom wanted the exact opposite, the summer after he finished eighth grade.
He could have fruitlessly made the excuse that he was still living in Alaska Time years after the family moved to Virginia, but those pleas would have fallen on deaf ears.
Mrs. Hasle signed Kellen up for Loudoun Valley's cross country team. What she thought would have gotten him some exercise initially gave him more of an appreciation for the outdoors.
"There's this path called the nature trail, where a lot of the less dedicated runners would go," he said. "I spent a lot of my freshman year there."
It lacked the hills that top-flight runners sought out for recovery runs and he was surrounded by teammates who conducted themselves with less rigor for their non-workout days at practice. It had camaraderie, but it was hardly the spirit of teamwork, when looking at the Vikings' overall goals.
In spite of his relaxed approach to training, Hasle improved, and by the end of his first season he had broken 18 minutes at the Third Battle Invitational.
"I wasn't expecting to run that fast and it got me interested in seeing how much better I could get," he said. "I still went to the nature trail, but not as much."
As indoor track started, he got more focused, broke five minutes for the 1600 meters and outdoors got down to 4:45 and 10:12 for 3200 meters. He was sold on hard work. By the time his sophomore season was in full swing, he was more than two minutes faster at the season-opening Great Meadow Invitational and he got close to breaking 16 minutes at Third Battle. The nature trail was history.
"After I stopped running with nature trail, I fell out of touch with those guys," he said. "That friend group dynamic kind of changed."
He had a new social group, one that was working toward a Nike Cross Nationals title. He fell into line.
"We were really positive around each other," he said. "There was a whole new level seriousness. We liked pushing ourselves to be better."
He didn't make the final roster for NXN that year, but he knew his time would be coming soon.
Coach Marc Hunter has watched the senior, who remains as quiet, most of the time, as when he joined the team.
"Kellen has been around the two NXN teams, he watched them like a hawk and he is emulating everything that they did," Hunter said. "The way he warms up, the sleep patterns, the way he changes his diet. He knows what is takes to be successful."
For most of his junior year, Hasle was one of the team's top runners, along with Jacob Hunter and Sam Affolder. 
He finished 17th at the NXR meet in 2018 and 52nd at nationals as the Vikings became the first boys team to repeat as national champions.
"His improvement has been incredible," Hunter said. "He's probably the shyest guy on the team, but he's a fierce competitor. You wouldn't know that watching him around the other guys, but when he gets in a race, you watch him finish and it really comes out. When he wants something, he really goes for it."
He ran 9:12 for the 3200 meters in the spring, his most competitive track distance.
"You have to tell him to slow down in practice because he's eager to get better," Hunter said.
That eagerness got him in trouble as his senior year started, when an early push at the PTXC Invitational in Pennsylvania left him grasping at straws later in the race. He got the message, and came back a week later to win the Oatlands Invitational over Alabama recruit Garrett Suhr after an relaxed first mile.
Hasle finished 24th at last weekend's Great American Cross Country Festival in North Carolina. He was third for the Vikings, who finished behind California's Great Oak, last year's NXN runners-up.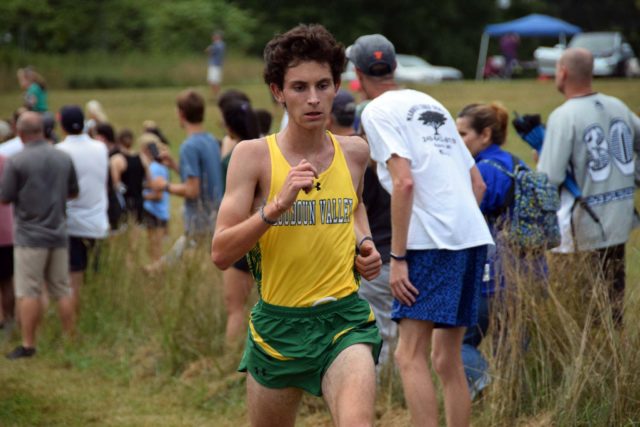 ---
RunWashington is throwing in a season-long surge of cross country coverage. In September, we're featuring our All-RunWashington team. So far we have profiled: