When Hiruni Wijayaratne toed the start line of the women's marathon at the IAAF World Championships in Athletics in Doha, Qatar, it was just before midnight, but the heat and humidity were almost unbearable.
Had it been any other race it may have been a reason for a DNS. But Wijayaratne — a Herndon alumna now running for her native Sri Lanka — knew Doha was part of her path to the Olympics, a goal she had set her sights on back in 2016. She had to try.
Wijayaratne said she knew from the moment she landed in Qatar that it was going to be a tougher race than she, or anyone else, had expected. 
"I left the airport and it felt I walked into an oven on max heat. That was at 4 a.m. Every time I left my hotel or stepped outside, it was unbearable. I remember growing up in D.C. and how warm the summers were. This was 10 times worse," she said.
The women's marathon was set to begin at 11:59 p.m. on Sept. 27 to avoid the heat of the day, but still 28 of the 68-person field dropped out — including Wijayaratne, who called it quits halfway into the race. The temperature had cooled to 90 degrees, but the dew point was 80 degrees. By comparison, the D.C. area saw a 76-degree dew point on July 6, but the temperature only hit 84 degrees that afternoon.
"This was hands down the worst conditions I've ever competed in. And I ran in Gold Coast for the Commonwealth Games where the finishing temperature was 85 degrees. But [a] heat index of 112 is unreal," said Wijayaratne.
While Wijayaratne lives and trains in Boulder, Colorado, she spent the summer preparing for Doha's heat after qualifying for the world championships at the Düsseldorf Marathon in April, where she finished second in 2:34:10. In August, she traveled to Sri Lanka to compete in the national championships in part because the island's high humidity would aid in her prep for Doha.
"My fitness prior to the race indicated that I was probably in the best shape of my life," Wijayaratne said. "[But] I struggled mentally a lot before the race. It was hard to acknowledge that I'd be running 19:00 5Ks and most likely feeling like death."
At the start line, Wijayaratne recalled, runners were using ice cubes and cold towels to stay cool, but she quickly realized the smoke from the opening ceremony and the stadium lights made the already uncomfortable start that much worse.
"Usually I'm in cruise control the first 30K of a marathon. In Doha, I was wobbling at 6K. By 10K my quads were so heavy it took all my effort to pick up my legs. I told myself, 'One more loop, relax and run how you feel.' Well, during that lap there was a moment that I was dizzy, stopped sweating and felt chills. I knew something was wrong."
Around mile 10, Wijayaratne promised herself she'd finish — even if she had to crawl. She was the only Sri Lankan runner in the field, and Doha is home to a huge Sri Lankan population.
"There were more fans and flags for me on the route than any other athlete. I couldn't give up," Wijayaratne said. "If I was not the only athlete from Sri Lanka, I probably would not have competed in Doha. But I couldn't let the Sri Lankan flag not fly."
But when she passed the 20K mark, she nearly fell. At the halfway point, she tripped again.
"This time I couldn't breathe," she explained. "So I stepped off."
Wijayaratne made her way to the medical tent, where doctors said her core temperature was 104 degrees. They put bags of ice on her head, legs, and arms,and gave her fluids through an IV. It took 30 minutes for her temperature to return to normal. Ultimately, The Associated Press reported 30 runners were inspected by medical personnel and one was hospitalized.
The decision to hold the marathon in such conditions has come under fire, including criticism from former marathon world-record holder Haile Gebrselassie, telling AP after the race that "people could have died."
Wijayaratne agrees.
"I think it was a really unfair decision to continue that marathon. A world championship marathon (or any event) should be a celebration. This was war. A war to survive," said Wijayaratne. "Personally, I spent four months of the year training. I'm sure every woman on the line did at least that much if not more. None of got an opportunity to display our hard work."
Despite the disappointing setback, Wijayaratne is already looking forward. She plans to give the Olympic standard another go at the Toronto Marathon on Oct. 20. She'll then head to the South Asian Games in Nepal in December, followed by the Houston Marathon in January.
"I truly believe I am ready for a big jump," she said.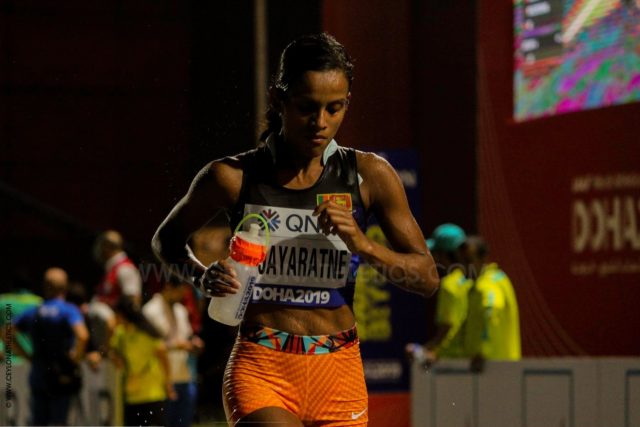 Recent Stories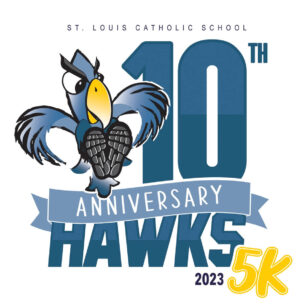 2023 will be the 10 year anniversary of the St. Louis Hawks 5K and Fun Run for Health & Wellness. The USATF certified course runs through the historic Hollin Hills neighborhood in Alexandria, VA.
The Hawks 5K goal, in conjunction