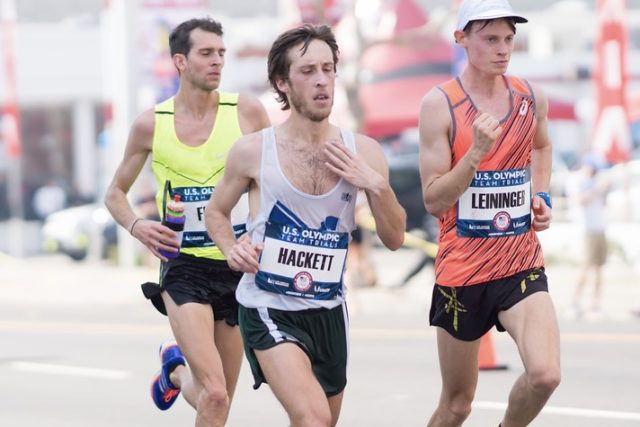 Racing a cross country 10K six days after running an Olympic Marathon Trials qualifying time isn't exactly a conventional decision, but Everett Hackett isn't exactly a conventional guy.
He ran cross country and track at George Mason University, and his college coach, Andrew Gerard, said Hackett doesn't have a filter or care what others think.
"As a person, he's probably one of the most unique young men that I've ever interacted with," said Gerard, who is the director of track and cross country at George Mason.
Hackett, who is 29 and lives in Connecticut, wasn't originally planning to run the USATF National Club Cross Country Championship in Bethlehem, Pa., on Dec. 14. But members of his team, the Hartbeat Track Club, were excited about running it, he said, and it became a joke as to whether he'd actually run it so soon after his marathon.
He did, and while he said he could have run faster if he was just training for the 10K race, he still ran 33:47 on the extremely muddy course.
"I had to do it for my team, and it was fun too – I had a blast," he said.
Six days earlier, he crossed the finish line at the California International Marathon in Sacramento just under the Olympic Trials qualifying standard of 2:19, with a chip time of 2:18:53 and a gun time — which mattered for qualification — of 2:18:57.
The 2020 Trials will be Hackett's second time at the event, as he also qualified for the 2016 Trials, that time with a half marathon. The 2016 trials race was his second marathon, and he ran a time of 2:35:08 in Los Angeles.
He's happy that he was able to qualify with a full marathon time for 2020.  
"Doing that, I know I can actually go down and have a good run at the distance," he said.
At the California International Marathon, his splits were consistent throughout the race, and the results show that he crossed the half marathon mark in 1:09:21. He didn't know he would get the qualifying time until the very end.
"I knew it was going to be really close, and I was too tired to even do the mental math at the end," he said.
During the race, Hackett moved up in the field. He said he was working with other runners also hoping to qualify for the trials, including a teammate who was with him for a while.
"We were passing a lot of people, but every split was just still the same time," he said.
He had planned to hit his qualifying time earlier, he said. His first attempt at qualifying for the 2020 trials was the 2018 California International Marathon, but his pace had slowed a lot by the end, he said. His time at that race was 2:24:05 — and he said his experience there humbled him.
He tried again to qualify for the trials at this year's Hartford Marathon Oct. 12. He placed third overallin 2:20:23. But knowing that wasn't the fastest course, he figured 2:18 was possible at CIM.
In 2019, Hackett also ran the Vermont City Marathon in May, where he just wanted to have a good marathon, and the Beantown Marathon in September, which he used as a training run. He didn't mention that he actually won that race with a time of 2:25:42.
"Running more marathons definitely helped me get better at it," he said.
Hackett trains himself, and he likes to keep the training relatively simple. He also works at his alma mater, William H. Hall High School in West Hartford, Conn., as a building substitute and teacher's assistant, where he also coaches boys' indoor track, outdoor track and cross country.
When he was looking at colleges, running was his main focus, he said. He was with the cross country and track teams at George Mason for five years, redshirting a few seasons.
While running for George Mason, he broke the school record for 5,000 meters with a time of 14:03.16 in 2012, a record that stood for four years. 
He is also listed as having run the school's second-fastest 10,000 meter time and the school's second-fastest indoor 3,000 meter time as of January 2019.
Gerard said Hackett came back for the most January training camps — the team still trains and races while school is on break. For three years after he graduated, he still came back to spend time with the team.  
 "He's one of those guys that you know is going to be out there at 80 years old still running up and down the roads in your neighborhood, every day, rain, snow, sleet, whatever it is, he's going to be out there getting his mileage streak in and continuing to run," Gerard said. "He just loves the sport."
 Hackett hopes to finish in the top 50 at the Trials in Atlanta on Feb. 29.
 "I'm excited to get back to it and see what I can do building up and see how in shape I can get in before the race," he said.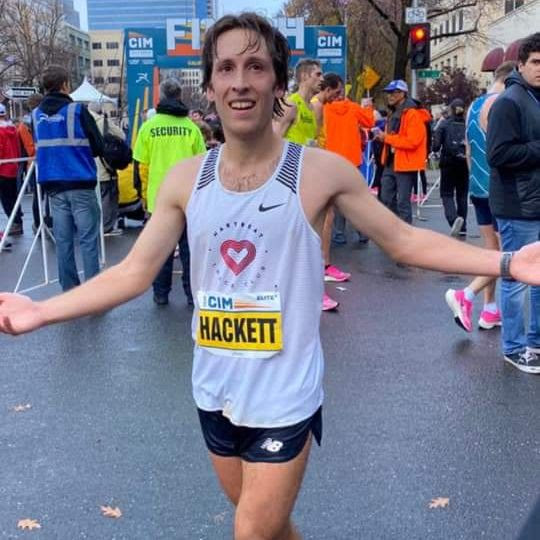 Recent Stories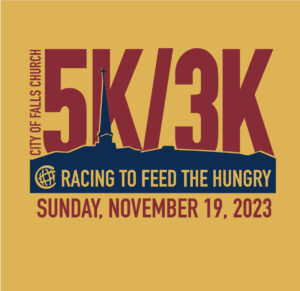 The out and back Falls Church City 5K/3K course is mostly flat on the W&OD Trail starting and finishing at 103 Columbia Street. Overall male and female winners earn free shoes and medals are awarded to all categories. Great family