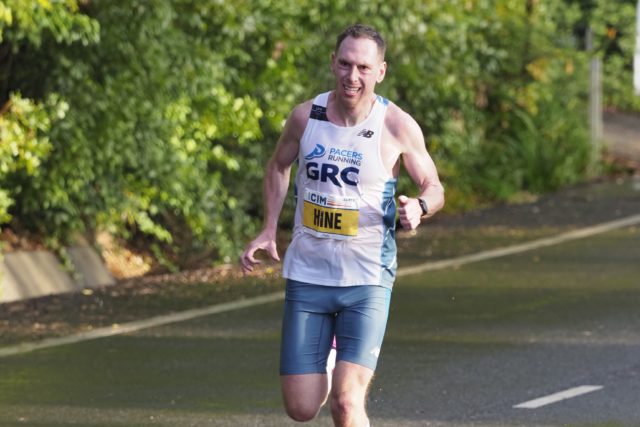 Zach Hine has been running for more than 15 years and has accomplished something few runners can boast: he's never been injured. And, oh yeah, he's qualified for the Olympic trials in the marathon three separate times.
"I've been able to do the distance training without any serious injuries so that's why I've been able to move up and do a lot of races," said Hine, a 32-year-old who recently moved to the D.C. area from Colorado.
While the no-injuries thing doesn't hurt (pardon the pun), Hine boasts an impressive running resume that takes more than just "listening to your body" to achieve. He placed 10th in the Boston Marathon in 2016, has won numerous races around the country and is set to run his third consecutive Olympic Marathon Trials this coming February in Atlanta.
Hine is settling in to Kensington, Md., after moving there this summer. He's working full time as an engineer and training with Georgetown Running Club, and isn't letting off the gas ahead of the Olympic trials.
"He's a superb talent, that's for sure; really a strong runner," said Georgetown Running Club Coach Jerry Alexander. 
"He's very self motivated. He's the kind of athlete I don't have to do a whole lot, but I get to take the credit," Alexander added with a laugh.
Hine achieved his personal best marathon time, 2:16:36, at the California International Marathon earlier this month and is heading into the trials confident and ready.
"I know it's going to be a tough course so I think I need to do some more hill work before the race, but I know from my CIM performance that I'm fit and in pretty good shape so I have a couple months to work on my weaknesses and hopefully improve my fitness before the trials."
***
Long before his elite career began, Hine was a soccer player in high school in his hometown of South Hidley, Mass. It didn't take long for the cross country coach to see potential in Hine and ask if he'd consider giving running a try. Hine obliged and ran three years of track and cross country in high school.
From there, Cornell University recruited him to run track and cross country. As his skills developed during his four years at Cornell, he found comfort in the longer-distances races: "I'd rather finish first in 10K than sixth in the mile," he said.
When Hine graduated in 2009 with a degree in chemical engineering, running still called to him. With no eligibility, he stayed at Cornell from 2009 through 2010 and continued training with his team.
Later that year, he ran his first half marathon, the New York City Half Marathon, during which he qualified for the Olympic marathon trials. Brimming with modesty, Hine said the race "went well."
"I had done 10Ks on the track, but nothing close to running a half marathon. I think it was more to just go out there and see what you can do, if you die you die, but you just go out there and run," Hine said.
And with that, Hine began training for the country's most exclusive race in a distance he'd never run before.
He made his marathon debut at the Boston Marathon in April 2011, finishing with a time of 2:16.54. During the Olympic marathon trials in 2012 he finished in 2:16.40 — a PR he held up until a few weeks ago. Still, it wasn't enough to earn him a spot of the coveted Olympic team.
Hine was looking to "do something new" after that, so he moved to Colorado, settling in in the Centennial State for the next several years. He lived in Dallas for a few years as well.
In 2016 he qualified for the Olympic marathon trials once again, however hot and humid race day conditions and a less-than-ideal training cycle led Hine to DNF at the 20-mile mark. 
"It ended up being a blessing in disguise. I had my sights set on Boston and doing that again. Had I suffered through the last few miles I might not have been set up for that," Hine said. He went on to finish 10th place overall in the 2016 Boston Marathon and was the first American to cross the line.
Hine moved back to Colorado in the summer of 2017 and ramped up his training again. While he admits his training cycle "wasn't perfect," it was enough to help him qualify for the Olympic marathon trials a third time during the Chevron Houston Marathon in January 2018. Hine said he knew he couldn't squander another shot at making the Olympic team.
"I think it's one of those things where it only comes along once every four years. And with the marathon you don't get too many other shots at it … with the marathon, you get maybe one or two shots a year, so it's kind of takes some planning pretty far out," he said. "It's so unique to the marathon — you're getting ready and having all this focus be on one race. It forces you to get in shape, plan and train."
After a few years of long-distance dating with his girlfriend, Hine moved to Maryland, this past summer to be closer to her and his beloved East Coast: "I always knew I wanted to move back to the East Coast — I loved Colorado, but I've always been an East Coaster at heart," he admitted.
During his time in the D.C. area, Hine has been training with GRC and finding comfort in teammates who can run alongside him no matter the challenge.
"What he loves about the Georgetown Running Club is having someone to train with," Alexander said. "There's usually someone who likes to roll with him on whatever kind of modified run he's doing.
And Hine enjoyed some of the warmer running weather through the summer and fall.
"I teased some of my friends back in Colorado — they had eight inches of snow in October and it was a perfect fall day here."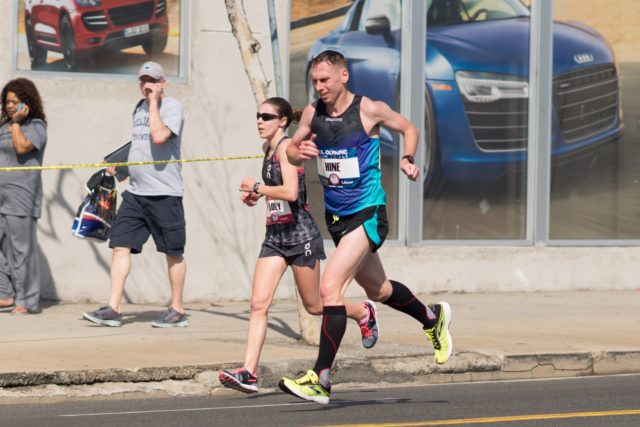 Failure is never easy. Not making the Olympic team after two attempts could be enough to impact a runner's mental game going into a third try. Hine said he is preparing for the race knowing he will give it his best effort and that there are many factors beyond his control.
"There have been some fantastic runners and marathoners who have never made an Olympic team. You have to not let it define you. If you have a good race and make the team, that's great. If you have a bad race, that doesn't make you any less of a runner," he said. "It's tough but you have to keep it in perspective. As big as it is, it's not the end all, be all."
Hine said he is optimistic heading into the race this year, particularly after his PR at CIM. He's spending the next few weeks resting up and training smart.
"CIM definitely beat me up a little more than I anticipated, my calf tightened up pretty bad during the race and it's still recovering a bit so I'm taking it easy …," he said. "I'm in pretty good shape obviously so the important thing is feeling healthy and rested before starting training again."
Alexander said Hine has a shot at being in the top 20 at the Olympic trials and that "top 15 isn't out of the question."
"He knows how to compete, so the trials are a perfect situation for him," Alexander said. 
So what's in Hine's future besides hopefully making the Olympic marathon team?
"I'd like to PR in the marathon again. I'm still healthy and capable of doing that," he said. "Hopefully still entering the prime of my marathon running years."
Whether he makes the Olympic team in 2020 or not, Alexander said he doesn't see Hine ending his quest for the Olympics anytime soon.
"I know he's going to want to run a fourth — it's pretty rare to run four consecutive trials and I have every reason to believe he'll do that."
Recent Stories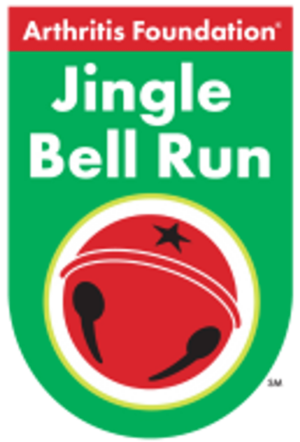 Be part of the original festive race for charity and signature Arthritis Foundation holiday event! Wear your favorite holiday attire and together, we'll jingle all the way to a cure! Register as an individual or bring a team of friends,