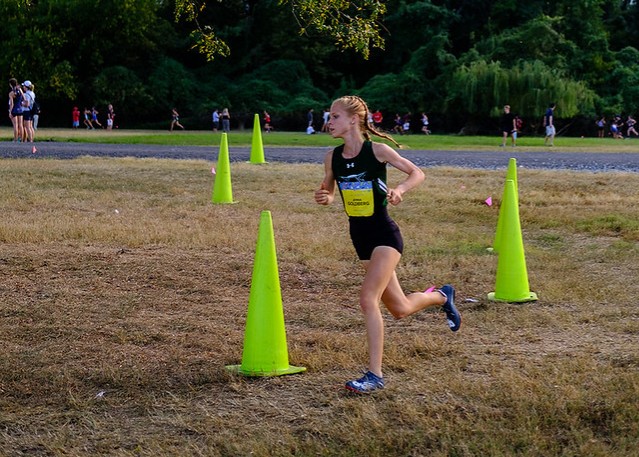 With two 10th place teams at Nike Cross Nationals, another individual qualifier and two girls in the top 20 at Foot Locker, the annual report for the D.C. area's cross country circuit was quite strong. Loudoun Valley's girls return much of their team, as do Lake Braddock's girls, Oakton's boys, Walter Johnson's girls and St. John's boys and girls. The season lacked 2018's rain-related meet cancellations, and on a personal note, I was pleased to have state meets on three consecutive weekends, rather than two in one day.
Their pant cuffs still soaked with mud from a season that barely gave them time to dry off, our coaches panel of John Ausema Jim Ehrenhaft, Emily Farrar, Kevin Hughes, Mike Mangan, Kellie Redmond,  Giovanni Reumante, Chris Pellegrini, Chad Young all had input into the selection of post-season honors for 62 of the D.C. area's top cross country runners. While races at the end of the season held the most weight, the coaches did not discount mid-season achievements.
They chose the top 10 boys and girls overall, along with second teams — seven each from — Northern Virginia, Washington, D.C. and the Maryland suburbs.
I've begun moving our photos from cross country races (there are a few college and open races in there too) and road races to a SmugMug page – you can see them here. You can also read all of this season's cross country coverage here.
See all the post-season picks for  Maryland   Washington, D.C.   Northern Virginia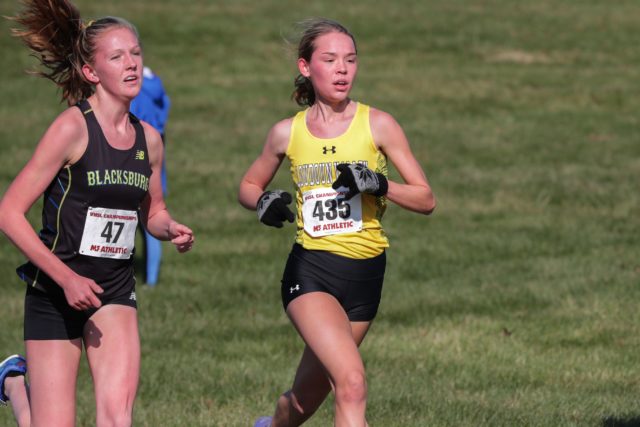 Elise Abbe, Loudoun Valley senior
Elise Abbe's season started slow following a summer foot injury, but by November she was close to her target fitness. After finishing 14th to help Loudoun Valley make its first Nike Cross Nationals meet, she finished 98th at nationals. She will run at Utah State next year.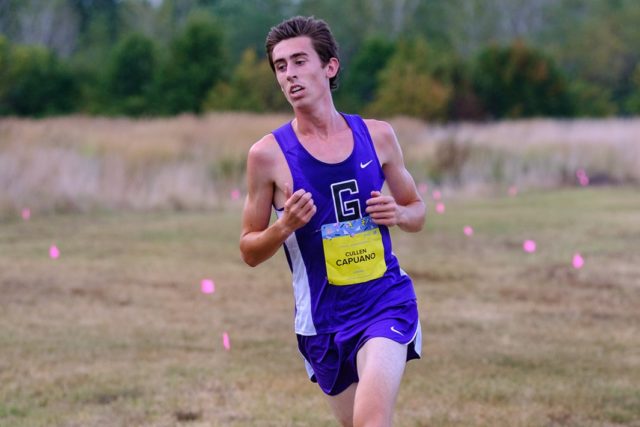 Cullen Capuano, Gonzaga senior
Gonzaga never had a runner win individual titles at the WCAC championships, D.C. state meet and Jesuit Championships until senior Cullen Capuano did it this year, leading the Eagles to team wins at each of them. He will run for Washington University in St. Louis next year.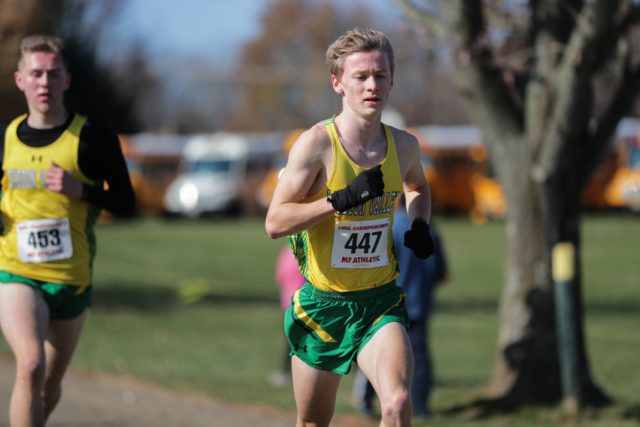 Kevin Carlson, Loudoun Valley senior
Kevin Carlson's big race came on the biggest stage — he finished 76th at Nike Cross Nationals in his second competition in Portland. He will run for the University of Virginia next year.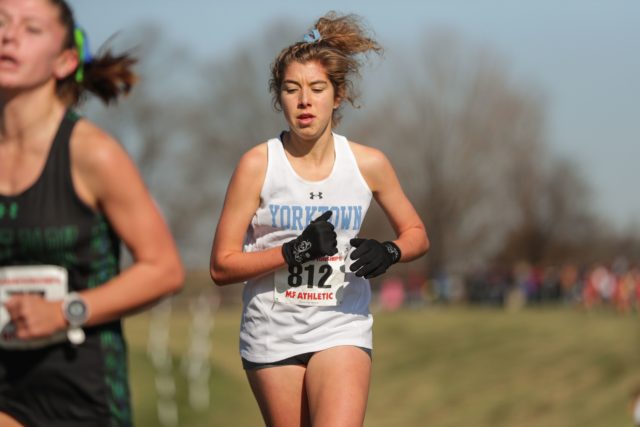 Piper Dean, Yorktown junior
Her time divided with soccer and imposed on by an injury, Piper Dean raced mainly in the postseason. She finsihed second in her district and regional meets before finishing fifth in 6A and 36th at Foot Locker South.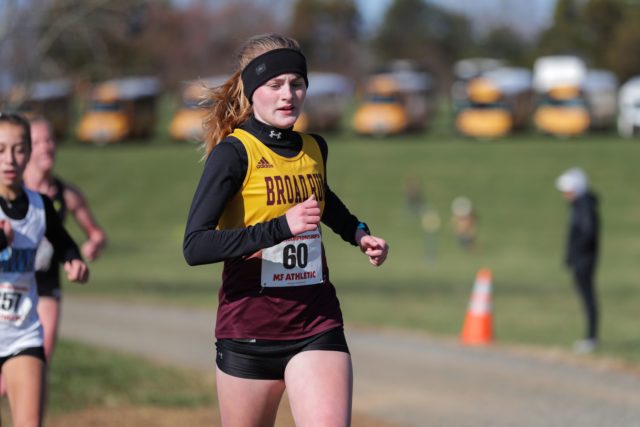 Ellie Desmond, Broad Run senior
Moved down a division to 4A, Ellie Desmond won the Loudoun County Championships and the Albemarle Invitational before finishing third at the state meet. She will run for the University of Virginia.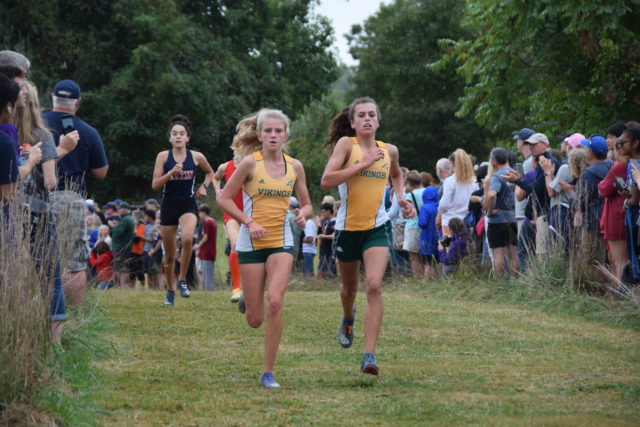 Ricky Fetterolf, Loudoun Valley junior and Ava Gordon, Loudoun Valley sophomore
When Elise Abbe went down for the summer with an injury, Ava Gordon, newly arrived from Rock Ridge, was there to train with Ricky Fetterolf. The pair swept the top two spots to defend Loudoun Valley's state title, with Gordon winning the 4A individual race. Along with Abbe, they all finished in the top 14 at Nike Cross Southeast and then, in the Vikings first trip to nationals, finished 10th, behind Gordon's 58th place finish and Fetterolf's 95th.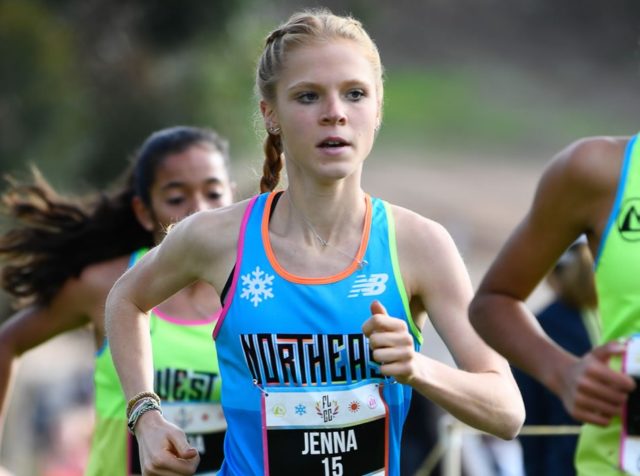 Jenna Goldberg, Walter Johnson senior
Following a season compromised by anemia, Jenna Goldberg improved dramatically, winning the DCXC senior race, the Montgomery County Championships, the Maryland 4A West and state championships, all leading up to a 16th place finish at Foot Locker nationals. She will run for Wake Forest University next year.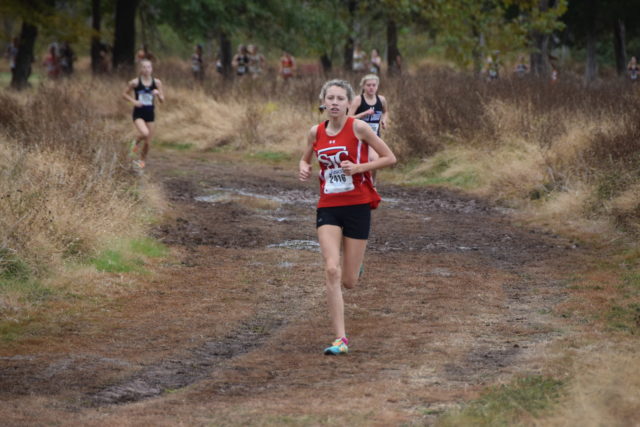 Meredith Gotzman, St. John's freshman
After building up her confidence with a string of smaller-race wins – the Landon Invitational, the DCXC Invitational freshman race, the WCAC Championships — Meredith Gotzman finished 22nd at the Nike Cross Southeast regional, fourth among ninth graders. She also led the way for St. John's victories at the WCAC and D.C. state meets.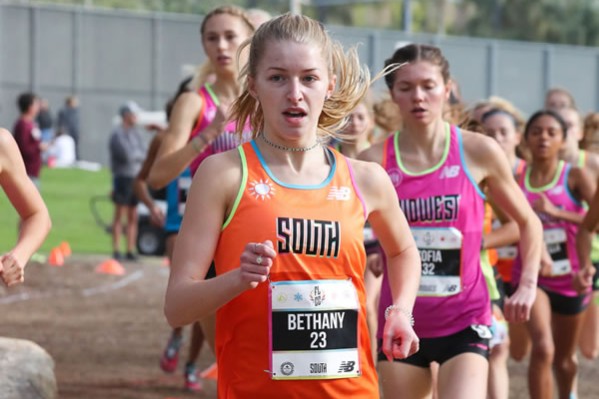 Bethany Graham, John Champe senior
After two cross country seasons ended by injury, Bethany Graham survived and thrived, winning four Virginia invitationals plus a 6A state title, finishing third at both the Great American Festival and Foot Locker South and 20th at Foot Locker nationals. She will run for Furman University.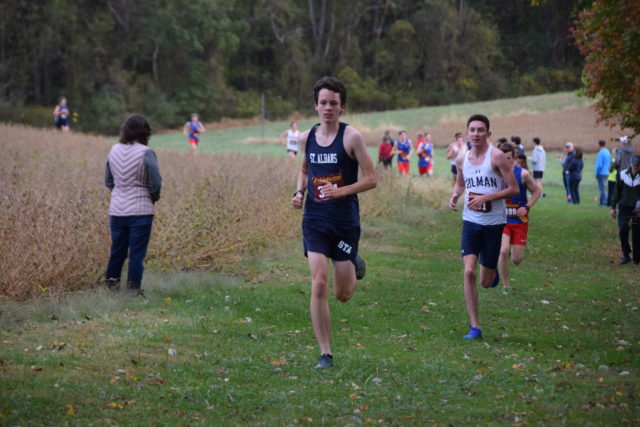 Damian Hackett, St. Albans junior
Returning to the scene of his breakout race in 2018, Damian Hackett finished 12th at the Foot Locker Northeast regional. That followed wins at the DCXC Invitational junior race and the Skip Grant Invitational.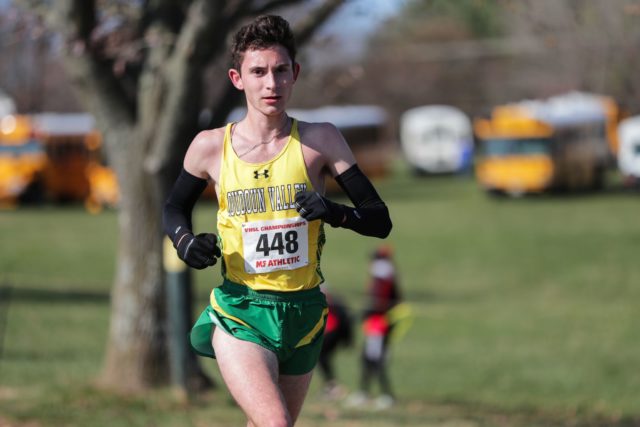 Kellen Hasle, Loudoun Valley senior
Starting as a bit of a dilettante as a freshman, Kellen Hasle got serious about running and by his junior year was a fixture on the Loudoun Valley team, contributing to two trips to Nike Cross Nationals, including a win in 2018. He won the Oatlands Invitational, finished second at the 4A state meet and 14th at the Nike Cross Regional meet before running 67th at nationals. He will run, along with most other racent Loudoun Valley alumni, for the University of Virginia.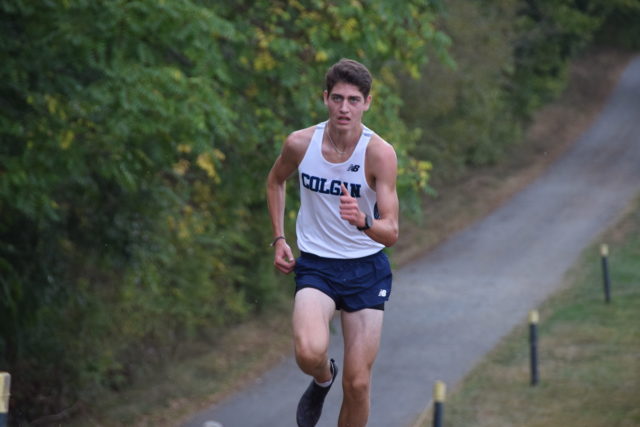 Bryce Lentz, Colgan junior
Bryce Lentz closed out his season with an eighth place finish at Nike Cross Southeast, but along the way picked up district and regional titles, wins at the Octoberfest Invitational and the Jafar race at the Disney Classic.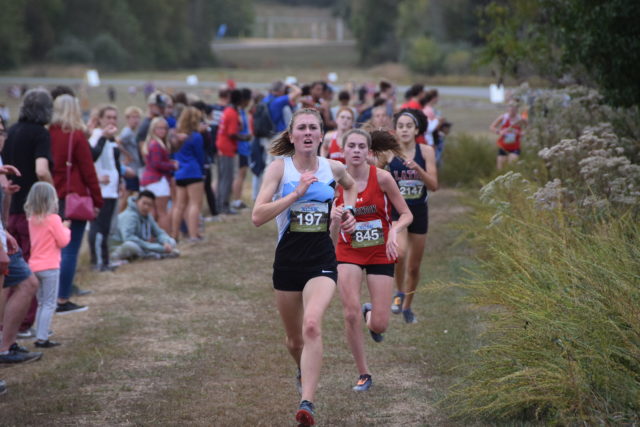 Camilla McKinstry, Centreville junior
After hanging around in the top five at a few invitationals, Camilla McKinstry broke through a competitive pack in the last mile to win the Glory Days Invitational. She kept that momentum going through her conference and regional meets and finished fifth in 6A. She also finished 58th at Foot Locker South.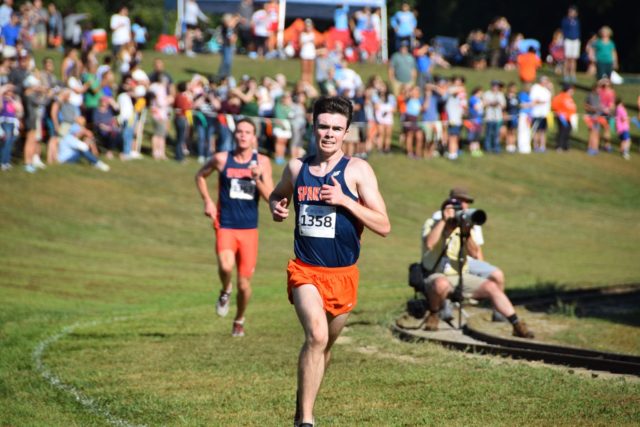 Sam Pritchard, West Springfield senior
At the season-opening Monroe Parker Invitational, Sam Pritchard finished fifth. At the state meet, with a whole bunch of other runners, he finished fourth. That helped the Spartans win their first boys' team title in his lifetime. He will run for the College of William and Mary next year.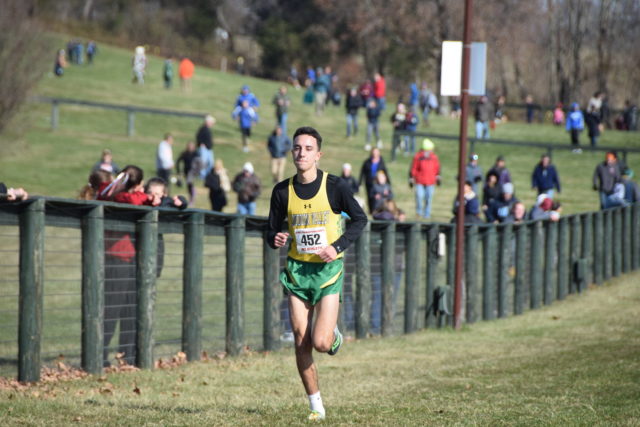 Carlos Shultz, Loudoun Valley senior
While he didn't like to race much, Carlos Shultz showed up when he did, winning the Virginia 4A meet, finishing second at the Great American Festival and leading the Vikings in 22nd place at Nike Cross Nationals. He'll run at the University of Arizona.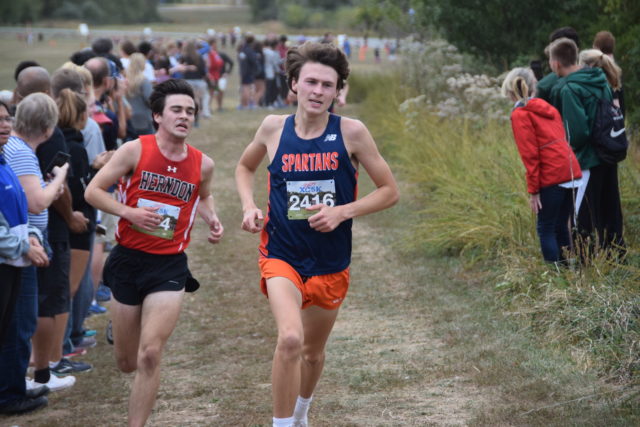 Sean Stuck, West Springfield senior
When Sean Stuck came back from a monthlong injury for his first workout, he knew the time off hadn't dulled his competitve instincts. He wanted to win the Virginia 6A state meet by a healthy margin, and he did just that. Then he came back two weeks later to finish second at Nike Cross Southeast. He finished 104th at the national meet and will run for Virginia Tech.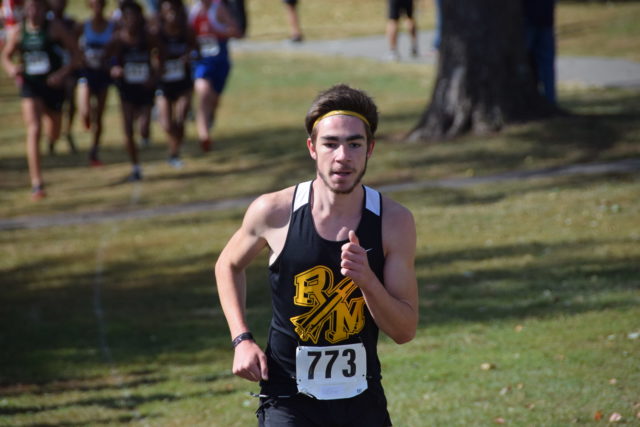 Garrett Suhr, Richard Montgomery senior
While he might hate cross country, Garrett Suhr is good at it. He proved that with wins at the Montgomery County and Maryland 4A regional and he managed pretty well on the hills at the Oatlands Invitational. He'll enjoy flatter courses while racing for the University of Alabama next year.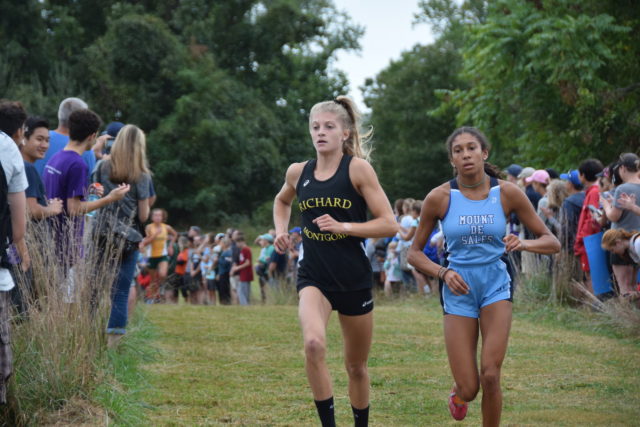 Charlotte Turesson, Richard Montgomery junior
Though she was slowed by a foot injury at the end of the season, Charlotte Turesson still finished second at the Maryland 4A championships. Her highlight, while healthy, was a seventh place finish at the Great American Festival.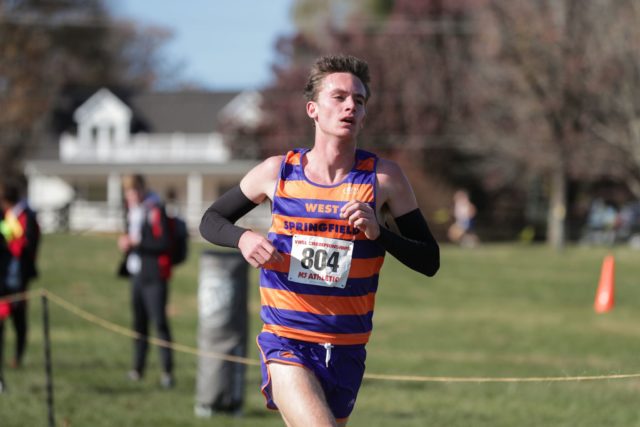 Chris Weeks, West Springfield senior
To ensure a healthy start against Oakton at the Virginia 4A meet, West Springfied needed "old Chris Weeks" to emerge from the shell of the illness ravaged senior. Sure enough, he did, finishing fifth overall. He will run for Villanova University next year.
Recent Stories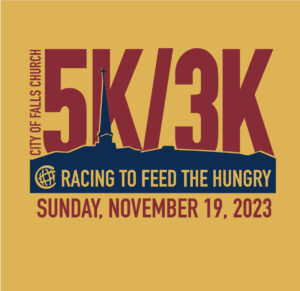 The out and back Falls Church City 5K/3K course is mostly flat on the W&OD Trail starting and finishing at 103 Columbia Street. Overall male and female winners earn free shoes and medals are awarded to all categories. Great family