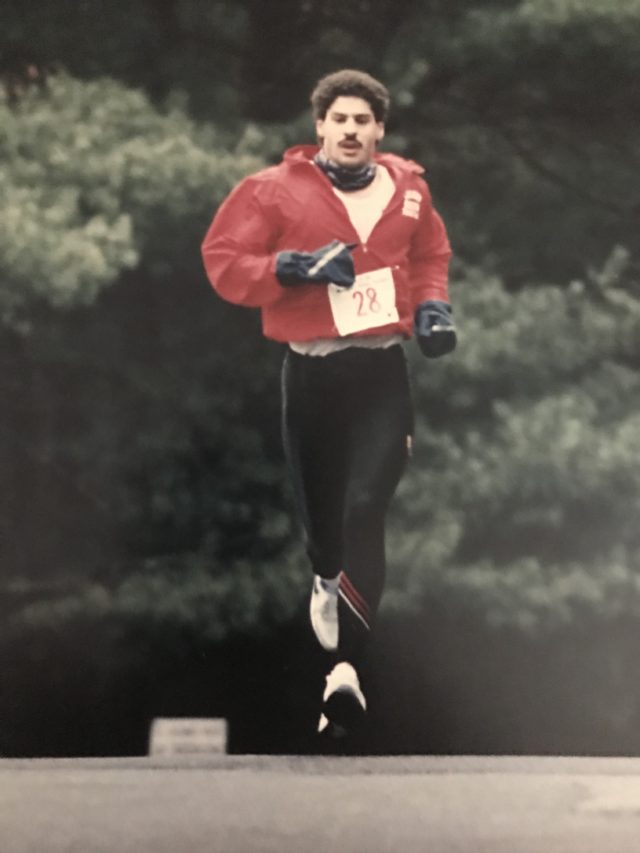 Frank Perna remembers smiling a lot as he ran the Jacksonville Marathon earlier this month. 
The Bethesda man, 56, was aiming to finish in under three hours, making this his fifth straight decade of running sub-3 hour marathons. 
He crossed the finish line in 2:53:17, overcoming a chronic hamstring injury that he'd initially worried would derail his race.
"I knew I was going to hit my time, and I was just taking it all in," said Perna, a member of the Montgomery County Road Runners and sports psychologist and program director at the National Cancer Institute. "It felt very satisfying to execute a race and just do it." 
According to the Association of Road Racing Statisticians, only 41 people worldwide have run five consecutive decades of sub-3 marathons. Perna has submitted his time in Jacksonville to the association to be added to the list. 
"I've never known him to set a goal that he didn't achieve," said Perna's older brother, Michael Perna. "When he is focused on something, there is no stopping him." 
Frank Perna learned the value of persistence early in his life. At age four, he was diagnosed with Perthes disease, a rare hip condition that affects blood supply to the thigh bone, causing bone cells to die. He spent six months in a cast, and had to re-learn how to walk once it was removed. 
He recalled falling the first time he tried to run and play with his friends after the cast was off, and said he knew he needed to keep moving if he wanted to be able to join them again.
"Within a year after getting the cast off, he was walking normally," Michael Perna said. "He had no problems whatsoever and he went on to be a great athlete."
However, Perna didn't take up running as a sport until he was a junior in high school. As a football player, he never saw himself as a runner until the school's track coach approached him. 
He ran 400 and 800 meters, and made close friends with his teammates. The relationships he's made through running remain one of this favorite things about the sport. 
"It's a solitary activity, but there's a lot of camaraderie around running," he said. 
After graduating from high school, Perna continued running at East Stroudsburg State University, specializing in middle distances. He didn't start running longer distances until moving to Boston to pursue his Ph.D. in psychology from Boston University. 
The long runs felt good, so he kept doing them, eventually joining the Greater Boston Track Club and signing up for his first marathon, the now-defunct Boston Peace Marathon. Perna said he finished in the low 2:40s. 
"I didn't know what I could do, I figured I would just ran how I felt, so I went out at a tempo pace and just held it," he said. 
Perna's close friend and former roommate, Bruce Cohen, helped him train for the race. Even in those days, Perna's mental toughness was apparent. 
"I knew he would do well, the question would be the last few miles," said Cohen, an exercise physiologist. "But he was able to hold the pace consistently and that time was a pleasant surprise for him." 
His finish time qualified him for the 1988 Boston Marathon, which he finished in 2:30:31. 
"He lives and breathes exercise and running," Cohen said.
Over his five decades of running, Perna has eight total marathons, only one of which took him more than three hours. Those include the 1991 Boston Marathon (2:37:11), the 2004 Houston Marathon (2:56:24), the 2013 Philadelphia Marathon (2:49:03) and this month's Jacksonville Marathon (2:53:17). 
He said his goal is always to finish in two hours, plus his current age.
Perna set his 2:30:18 PR at the former Fairmount Marathon in Philadelphia. His one marathon that exceeded three hours was Boston 2004, which he ran for his 40th birthday. It was a hot, sticky day, and he finished in 3:05:34.
He said he draws on his training as a scientist to run and race strategically. 
"I don't really feel like I have as much talent as other runners, but I feel like I race pretty smart," he said. 
Michael Perna noted that one thing that sets his brother apart from other runners of his ability is his commitment to strength training. 
For years, the brothers have participated in the annual Kennett Run in their hometown of Kennett Square, Pa. The race is a "power run," meaning runners have the option of bench pressing their body weight as many times as they can before the race. A minute is deducted from the runner's finish time for every bench press. 
"Every time he has done it, he's won," said Michael Perna, who helped found the race in the 1980s. 
Kellie Redmond, track and cross country coach at Thomas S. Wootton High School, has run with Perna and his wife, Courtney, for about a decade. His thoughtfulness in regards to his training is what stands out most about him, she said. 
"He is very meticulous in the way he does things," Redmond said, adding that he's just as diligent about strength exercises and recovery as he is about running. "He has a plan, he sticks to it and he does what he needs to do." 
As a master's runner herself, Redmond said she is inspired by Perna's success. 
"The longevity of it is amazing," she said.     
Perna said his favorite racing experience was Philadelphia, which he ran with his friend and training partner Steve Moore for his 50th birthday. 
"I hadn't done a marathon since I was 40, so just the camaraderie of training with him was great and it all came together and we executed the race very well," Perna said. 
After the race, he learned about ARRS's list of five-decade sub-3 marathoners, and decided he wanted to get on that list. 
And though he's earned his spot, Perna said he's not done with marathons. He'd like to run one when he's 60, and one in 2030 for what he hopes will be his sixth decade of sub-3 marathons.     
"There's something about setting a goal and trying for it. You feel that satisfaction for doing it," he said.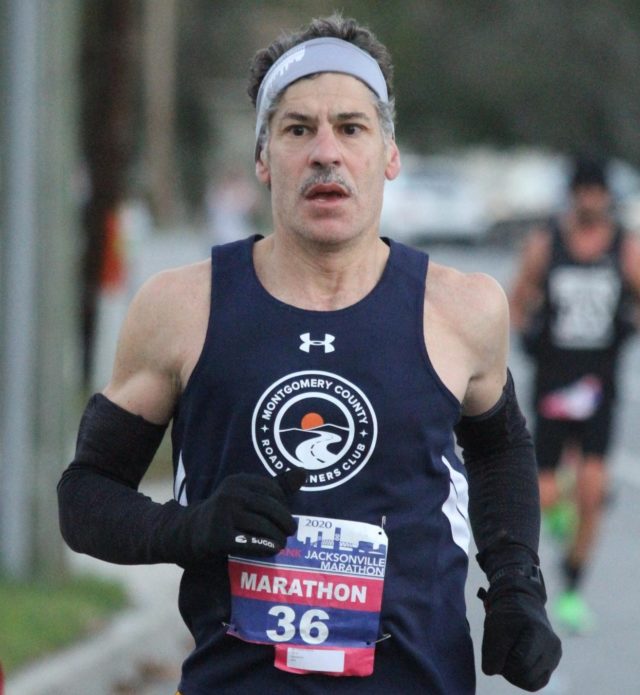 Recent Stories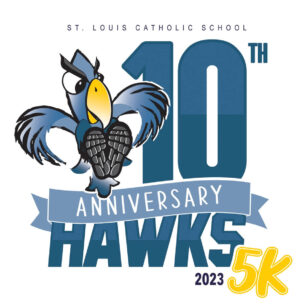 2023 will be the 10 year anniversary of the St. Louis Hawks 5K and Fun Run for Health & Wellness. The USATF certified course runs through the historic Hollin Hills neighborhood in Alexandria, VA.
The Hawks 5K goal, in conjunction