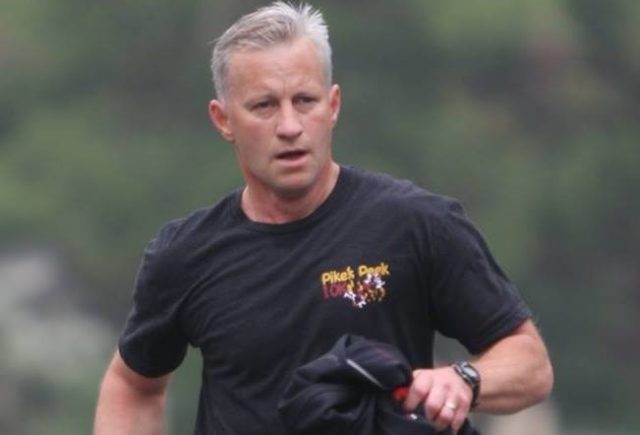 Name: Trevor Myers
Self-described age group: Grandmaster, not quite older than dirt
Residence: Bethesda
Occupation: Anesthesiologist-Dominion Anesthesia, Chief of Anesthesia Virginia Hospital Center-Arlington
Volunteer roles in the running world: Usually and obviously, I'm typically running the medical tent for larger races, but chip in anywhere I can.
How has your running changed in the last few weeks: My mental and physical exhaustion of the past six weeks has made it very difficult to find the energy to get time in, so I've returned to my favorite spot on the Potomac River over and over again
Why you run: Running has always been an escape for me, a respite in the storm of life. This has never been truer now, as we fight the scourge of Covid19.
Coach or training group: I always sign up for the MCRRC training programs…sometimes I actually show up…
The hardest race you've ever run: Greenway 50k…the first half was iced over and I almost fell in the river, then it warmed up and became an utter mudfest
Most adventurous decision you've made with your running: Anytime I go trail running with my wife is an adventure…someone's going to bleed, and it's usually not me
Running mentors: Mike Acuna and Andy Steinfield, MCRRC coaches, Mike Wardian for inspiration
My favorite place to run in the D.C. area is also my favorite local trail:  C&O Canal
My best race was: HAT 50k
Favorite local race:  Marine Corps Marathon–I never fail to be inspired by our fighting men and women. The Blue Mile takes my breath away every time.
Ideal post-run meal: pizza and a big Diet Coke (don't judge me)
Favorite flavor of gel, gu, etc: Shot Bloks
Pet peeve: The one thing that irritates me is runners who sprint to the trail entry point on a trail race, just to get ahead, even when they are very slow on the single track itself, forcing the faster trail runners to work past them on the route itself.
Goals: I'd like to finish my 15th MCM and chalk up a few more 50k races
Your advice for a new runner:  For new runners, try it all, find your niche, don't worry about being judged. Running is all about inclusion…move your feet, you'll find your family.
Favorite running book: Ultramarathon Man 
Song in your head during a run: "Just Keep Swimming" again, don't judge…
Have you dealt with a major injury: Nothing huge…I had a neck fusion a few years ago that slowed me down for a while
Running quote: "If you run, you are a runner. It doesn't matter how fast or how far. It doesn't matter if today is your first day or if you've been running for twenty years. There is no test to pass, no license to earn, no membership card to get. You just run." – John Bingham 
Why is the D.C. area a great place to be a runner:  D.C. is fantastic simply because of the variety of runs that are available, the monument run, the trail runs, CCT, C&O…just pick one and go!
Recent Stories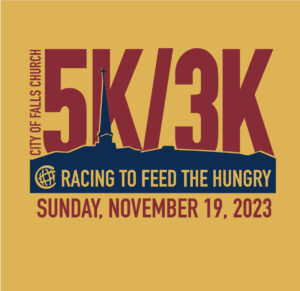 The out and back Falls Church City 5K/3K course is mostly flat on the W&OD Trail starting and finishing at 103 Columbia Street. Overall male and female winners earn free shoes and medals are awarded to all categories. Great family