A former West Point classmate needed a new kidney, and Dave Ashley did a blood test to see if he was a match.
After further testing, it turned out he was. But when he tried to research whether he'd be able to keep doing endurance sports, which helped him with anxiety issues resulting from deployment, he wasn't able to find answers.
"So I really had to make this decision kind of blindly, hoping that on the other end I'd still be able to do at least some of the activities that I'm really passionate about and are therapeutic for me," said Ashley, now 46, who lives in Arlington.
This coming January will mark four years since the now-retired U.S. Air Force colonel donated his kidney — and he's showing that living with one kidney isn't stopping him as he completes athletic feats, from ultramarathons to bike rides.
Ashley set a goal of being the first kidney donor to complete the seven summits — climbing to the highest point in every continent. He climbed Mount Kilimanjaro, but his goal remains on pause because of the COVID-19 pandemic's effect on travel.  
Follow Dave Ashley's adventures
On Sept. 21, he started an attempt at "Everesting" — climbing the 29,029-foot elevation total of Mount Everest, using loops– on the Pusch Peak Trail in Arizona. He stopped early after suffering from dehydration, heat exhaustion and cactus thorns in his legs, he said.
Ashley tried again closer to home eight days later on the Leading Ridge trail off Skyline Drive near Thornton Gap. This time, he met his goal in 31 hours, he wrote in a message.
Ashley has a website, AdventureKidney.com, and he also posts about his adventures on social media. He hopes to reach members of the military and athletes — both healthy groups of people, he said — and he noted the military was supportive of him choosing to make the donation.    
In addition to official ultramarathons, like the JFK 50 Miler, which Ashley ran for the first time last year, he's also done unofficial ones. Later this month, he plans to run the Rim to Rim to Rim at the Grand Canyon with a small group, including another person who has donated a kidney, he said.
Tracey Hulick, who founded the nonprofit Kidney Donor Athletes, shares the stories of donors through her organization and also helps connect fellow donor athletes with each other.
The mission is for donor athletes to live by example, she said, which is exactly what Ashley does.
"It's really showing the true face of what it means to be a living donor, not what people's misconceptions are," she said.
Ashley said there were stages of recovery after he donated his kidney, and he felt totally back to normal after about a year. However, his "normal" may be others' extreme.  
In 2019, Ashley, as part of the GOALS ARA team, won the United States Adventure Racing Association National Championship's masters division, for ages 45 and older. Adventure racing involves mountain biking, trekking and paddling, he said, and participants use a map and compass to find checkpoints.
Pre-pandemic, Ashley said, he normally did two to three races of various types per month. Currently on his schedule during the rest of the year are the Tally Tango 177-mile mountain bike ride in Florida and the Across Florida 200 ultramarathon — which at 200 miles is 150 miles beyond his furthest ultramarathon race distance to date.
He ran the Marine Corps Marathon last year and ran marathons when he was newer to endurance sports, but he has gravitated toward ultramarathons when it comes to his running events.  
"As I've gotten a little bit older, I don't care for the large numbers, and I prefer a little bit more of the epic views you get when you do ultras," Ashley said. "'Cause they can take you out into parks and places that larger marathons just can't get the permits for."
Mike Spiller, owner and lead race director at Rev3 Endurance, said he's been racing with Ashley for the past eight or nine years. Ashley is the main team captain and working on building the Rev3 Endurance national team, Spiller said.
"We kind of have a tagline called 'Live the adventurous lifestyle,'" Spiller said.
He said Rev3 will be putting on a new 50K next year, Conquer the Mountain, in Basye, Va. The event will serve as a fundraiser for Purple Heart Summits, an organization Ashley is involved with that helps wounded veterans reach summits. When Ashley climbed Kilimanjaro, he did that with the Purple Heart Summits CEO/founder and a Purple Heart recipient, he said.
Ashley can make his own schedule — he retired from the military early, in summer 2019. Seeing how his kidney donation impacted the patient's life impacted his own outlook on life, too, he said.
"All these things that I had in my mind when I was working full-time and kept putting off till the future, I decided to go ahead and start doing those things now," he said. "And that was one of the greatest gifts I've gotten back from donating."
Recent Stories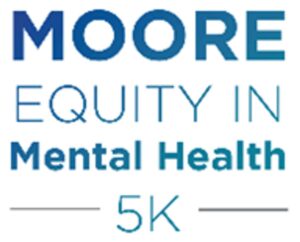 About APA's MOORE Equity in Mental Health 5k
The APA's Division of Diversity and Health Equity invites you to join us in combating mental health inequities facing young people of color and in honoring mental health advocate Bebe Moore Campbell.