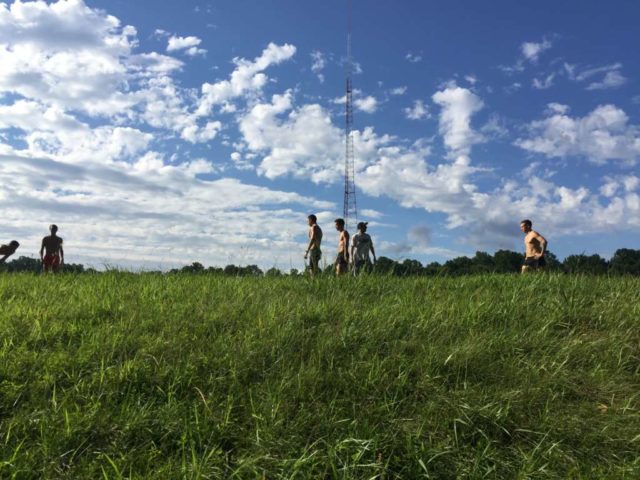 Tom Martin isn't sure what he'd do without the towers field in Bethesda, Md. Maybe his cross country runners would have to do more workouts on the track, he says. Maybe he'd even think about retiring from coaching. That's how important the roughly 1.25-mile, grass-and-dirt loop around the WMAL radio towers is to him. It's more than just a 75-acre field nestled between two highways and not far from Walter Johnson High School, where Martin coaches. It's a crucial piece of the local running culture in Montgomery County.
"For me, it's almost as if, when that goes away, I might consider retiring," Martin says. "It's invaluable just to have… this nice open space where we can do all different kinds of workouts. It would be a tremendous loss to our program."
---
WTOP caught the four towers fall Nov. 4 at 6:30 a.m.

---
Martin isn't the only one who feels that way. I graduated from Walter Johnson in 2005 and ran several seasons on the track team, where Martin was the assistant coach. Almost every runner I know has a towers story. Of all the workouts I ran in high school, the pain of the towers workout is still the freshest in my mind, nearly two decades later.
Last year the Montgomery County Planning Board approved a preliminary plan to build 309 residences — 150 townhomes and 159 single-family homes — on the site. The final site plan is still under review, says Tom Mateya, the director of land development for Toll Brothers, the construction company overseeing the project.
But barring any unforeseen delays to the project, Mateya says that development could start as early fall of 2019.
"We're still doing the technical paper work," he says. "Next fall [we] would be starting the site work, meaning starting installing utilities. At that point any use of the property would be over."
Soon, coaches like Martin and Steve Hays of Walt Whitman High School will have to find another field for time trials and weekly workouts. The elite post-collegiate Georgetown Running Club and the American University cross country teams have also used the field for workouts and will be forced to go elsewhere.
Neighbors like Hays will need to prepare for the daily cacophony of construction and potential extra traffic. Dog walkers will no longer be able to use the field as an escape from the bustling world that exists just yards away from the hidden pastoral gem in Bethesda.
When Hays lines up his runners for time trials each season, he is finding out exactly how they stack up compared to teams in the past. The towers course provides the perfect measuring stick.
"As someone who lives there, it's an easy place to go out and get an easy run in," he says. "In terms of the team, when I go year to year, I can say, 'you guys did as well as this team or that team.'"
Construction of the towers began in 1940 and the site was dedicated the following year, according to the online publication Insider Towers. Greg Dunston, the Georgetown Prep cross country coach and long-time running coach at Walter Johnson, discovered the towers when he started coaching the Wildcats in the late 1980s. He was looking for places to run beyond Cabin John, where overexposed roots had become hazardous for runners, and overheard a few students talking about the towers. Dunston decided to check them out for himself.
Not long after, Dunston started bringing his team over on a regular basis. It was a game changer to have a field so close to school.
"You can be really creative about the workouts," he says. "From repeat miles, to running 600 yards, uphill-downhills, we played ultimate Frisbee there. I like the idea of being real creative and getting a real workout and having the space to do it in."
I still vividly recall a workout that Dunston and former track coach Tom Rogers assigned.
On a cold and windy afternoon during my freshman season of indoor track, Rogers called the team to the track and informed us that we would be heading over to the towers for "bush runs" or "one-two-trees," as Dunston calls them.
About a fifth of a mile into the course, one finds three bushes, each several meters apart. You had to run to the first bush and back, then to the second bush and back, and finally to the third bush and back. That was one repetition. Typically we did four to six of them.
"The bush runs were speedwork in disguise," Rogers says with a chuckle. "It's about 400 meters of uphill sprints. You also got not just speed work, but hip strength, power development and lactic threshold."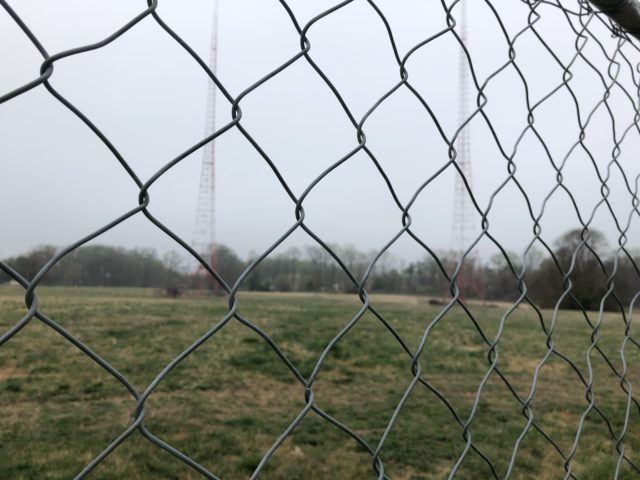 That was my introduction to track. As I watched the upperclassmen hunch over in pain, I knew this sport was unlike anything else. When I joined the outdoor track team my senior season, after a few years off from running, I returned to the towers, this time for a tempo run around the field.
In the beginning I struggled to keep up with my teammates. Several weeks later, on the same winding, undulating course, I began to lead the workouts. Soon after, I ran a personal best in the mile.
That's what I will remember the most about the towers. It was never about being the fastest runner on my team; the towers field was a way for me to connect with generations of runners from Walter Johnson. I could understand the pain of the bush runs and the pride of getting stronger after each mile repeat.
"There are so many students over so many years who told themselves the exact same thing… just make it to the bush, just make it to the top of the hill, just make it around the bend," says Amanda Bird (née Lindsay), a 2007 graduate of Walter Johnson. "I'll never know them, but there's a tangible place and intangible feelings to be shared. It was nice to remember a place that was there even though I was gone."
A few months ago, I ran to the towers and stood at the bottom of the hill, staring up at the bushes. Aside from the white sign in front of the field announcing the site plan, everything looked exactly the same as I remembered. I sprinted from one bush to another, pausing to catch my breath. I barely finished one rep. It was hard and awful and made me question my sanity.
I sure am going to miss it.
---
This story was originally published in the Fall 2018 issue of RunWashington.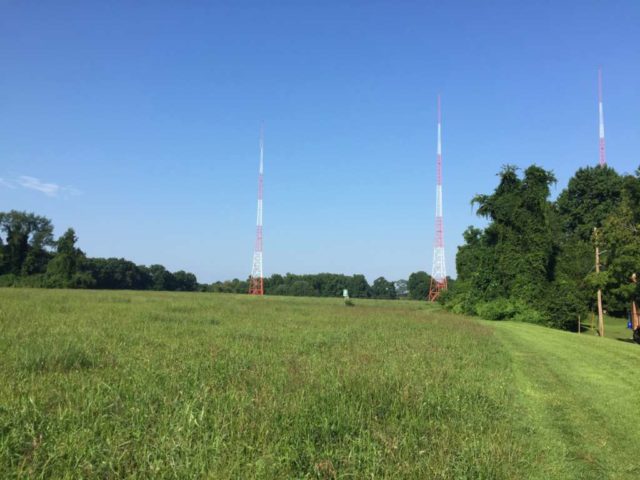 Recent Stories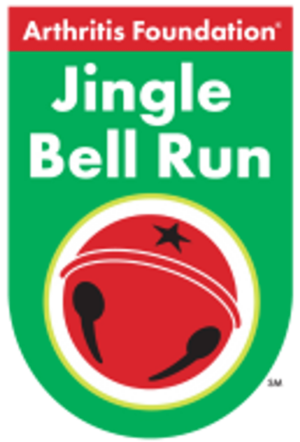 Be part of the original festive race for charity and signature Arthritis Foundation holiday event! Wear your favorite holiday attire and together, we'll jingle all the way to a cure! Register as an individual or bring a team of friends,