Nell Rojas (52:13) held off Jenny Simpson (52:16) in a kick to the finish between the two Boulder, Colo. residents racing their first Credit Union Cherry Blossom Ten Mile Run, which doubled as the USATF 10 Mile Championships. Both athletes competed in the U.S. Olympic Track and Field Trials in June, as did Sara Hall of Flagstaff, Ariz. who finished fourth for American women today in 52:43. Kenya's Antonina Kwambai (52:23) and Caroline Rotich (52:25) placed third and fourth overall, respectively.
Simpson's entry into the race marked the long distance road racing debut for the three-time Olympian and three-time World Championship medalist.
"This isn't a permanent career pivot, I'm just taking advantage of this little window of freedom I've had to train for something different and fun," she wrote on Instagram in late August.
The biggest difference between her 1500m specialty on the track and ten miles on the road? "You have a lot of time to think" she told reporters after the finish. "In a 1500, by the time it gets hard you're almost done." She said she still had 30 minutes to go when the ten miler started to feel hard.
Rojas said she thought the course felt fast, though the three hairpin turns left her "totally turned around" as she drove the course the day before. She has one more 20-mile long run in her training for the Boston Marathon on Oct. 11.
Annie Frisbie of Minneapolis focused on staying calm as she exchanged the lead with the pack in the early miles, and her mantra of "every mile's a new mile" helped her hang on to Rojas, Simpson, and Hall for as long as she could.
Credit Union Cherry Blossom Ten Mile
Sept. 12, 2021
Washington, D.C.
"It was really cool to look over and see Nell Rojas," she said afterwards. Her 52:26 finish improves her 10-mile personal best by more than a minute and a half and made her the third American woman and fifth woman overall. Frisbie also finished third at the USATF 10km Championships at Atlanta's Peachtree Road Race in July.
Reston's Susanna Sullivan finished eighth for American women, making her the top local runner and matching her finish at the USATF 10km Championships in July. She now begins her final training push for the Boston Marathon and plans to do her last long run in what she calls her favorite place in the world to run, Acadia National Park, next weekend.
Amy Davis (54:23), Natasha Rogers (55:02), Paige Stoner (55:46), and Carrie Verdon (52:51) lined up against Rojas and Hall earlier this year at the Olympic Trials for the 10km.
Keira D'Amato provided live updates of the women's race from the media truck. The Oakton native had originally planned to race this year's ten miler, but backed out to focus on the Bank of America Chicago Marathon on Oct. 10.
She said it was cool to have the perspective of a spectator and a fan again, and her experience as a former DJ and race announcer came in handy for providing commentary on race day. Still, watching the race left her yearning for her own starting line.
"It was a lot easier on the legs, really hard on the heart. I'm such a competitor down to my heart," she said.
Throughout the morning, race announcers mentioned that she holds the American women's-only 10 mile record of 51:23, which she set in November 2020. The record lives another day, but D'Amato said it was still surreal to hear her name associated with it.
"I feel so separated from that moment," she said. "I had a really rough spring this year and we're trying to be extremely patient" as she picks up marathon training.
Cherry Blossom kicked off what will be a busy fall racing season in the DC area, including the DC Half (Sept. 19), Parks Half Marathon (Sept. 26), Army Ten Miler (Oct 10), Marine Corps Marathon (Oct. 31), PNC Parkway Classic (Nov. 7), and the Rock 'n' Roll Half Marathon (Nov. 13).
Recent Stories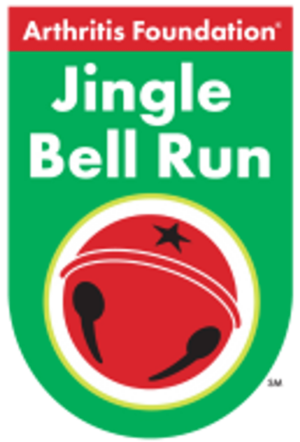 Be part of the original festive race for charity and signature Arthritis Foundation holiday event! Wear your favorite holiday attire and together, we'll jingle all the way to a cure! Register as an individual or bring a team of friends,