A slew of runners with local connections will race in the NCAA Division I and III Cross Country Championships this weekend.

Georgetown's men and women, including West Springfield alumna Keira Bothwell, will race the Division I championships Nov. 20 in Tallahassee, along with George Mason's Annabelle Eastman. The field will also include:

Patriot alumna Rachel McArthur, running for Colorado
John Champe alumna Bethany Graham, running for Furman
Washington Latin alumnus Luke Tewalt, running for Wake Forest
George Marshall alumna Heather Holt, running for N.C. State
James Madison alumna Rachel Shoemaker, running for Rice

Catholic will have two individual qualifiers in

John O'Rourke and Paige Wilderotter at the Division III race in Louisville. The field will also include:

Brentsville alumni Sam Llaneza and Sarah James, both running for Lynchburg

Gonzaga alumni Gavin McElhennon (Johns Hopkins) and Cullen Capuano (Washington University)

Bethesda-Chevy Chase alumnus Josh Fry, running for

Colorado College

Stone Ridge alumna Genevieve DiBari, running for Pomona

Northwood alumnus Tim Boyce, running for St. Lawrence

Meridian alumna Logan Funk, running for Christopher Newport

Chantilly alumnus Tyler Amos, running for Johns Hopkins

Washington Latin alumnus Oliver Spiva, running for Amherst

Quince Orchard alumna Elizabeth Cassell, running for Dickinson

Briar Woods alumnus Aidan Nathan, running for Case Western

Georgetown Day School alumna

Ilana Zeilinger, running for Bates

As winners of the Stone Mill 50 Mile Saturday in Montgomery County, Nicolas Crozier and Kristen Kelman won RRCA Ultrarunning titles for 2021.
The lottery for the 2022 Credit Union Cherry Blossom Ten Mile Run will be open Jan. 3- Jan. 16.
Recent Stories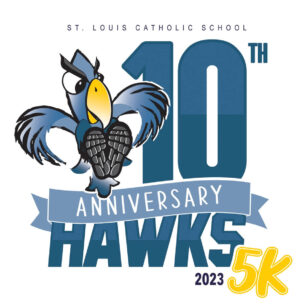 2023 will be the 10 year anniversary of the St. Louis Hawks 5K and Fun Run for Health & Wellness. The USATF certified course runs through the historic Hollin Hills neighborhood in Alexandria, VA.
The Hawks 5K goal, in conjunction