After an odd mixture of make-up cross country seasons in the spring – somewhat recognizable in Virginia, an empty-tasting few weeks in Maryland, and nothing in Washington, D.C. – the sport resumed its normal fall schedule in 2021. Local teams took home state titles in Maryland (Poolesville boys and Walter Johnson girls), Virginia (Oakton boys and Loudoun Valley girls) and, of course, D.C. (St. John's). Owen McArdle, Thaïs Rolly and Ava Gordon all made the national Eastbay Cross Country Championships.
The RunWashington coaches panel recently met and decided the post-season honorees: the All-RunWashington team, which includes the top 10 boys and girls in our coverage area, and seven  more runners each in D.C., Maryland and Virginia runners. Our coverage area includes Washington, D.C.; Loudoun, Prince William, Fairfax and Arlington counties (and all independent cities therein); and Montgomery and Prince George's counties in Maryland.
Panelists included Gonzaga's John Ausema, Georgetown Visitation's Kevin Hughes, St. Albans and National Cathedral's Jim Ehrenhaft, West Springfield's Chris Pellegrini and Winston Churchill's Scott Silverstein. This could not have been done without their input, along with input from countless other coaches, photographs lent by Ed Lull, Craig Amoss and Susie Shaffer and the databases maintained by Milesplit and Athletic.net and all of the race timers who chart the sport's results.
You can see the regional teams here:
You can see this season's cross country coverage here and view photos from those races here.
Thaïs Rolly, McLean junior
Rolly led the strongest group of Virignia runners in the Liberty District. She reliably made her moves late in races, keeping anyone in the lead from feeling comfortable. She followed a runner-up finish in Virginia's 6A state meet with a trip to the Eastbay Cross Country Championships, where she finished 34th. Dyestat ranked her 74th nationally.
Charlie Ortmans, Potomac School junior
Ortmans cut through invitationals like a warm knife through butter, winning the Rebel Invitational and Milestat Invitational – over Jemison and Watson – and the MAC Championships. He was runner-up at the Virginia Independent Schools championship and 17th at the Eastbay South regional.
Sailor Eastman, Battlefield, sophomore
Eastman finished neck-and-neck with two-time national cross country qualifier Juliette Whittaker at the Oatlands Invitational shortly before what she believed was a stress fracture forced her to cross train throughout the rest of the season. She came back and opened an insurmountable lead at the Virginia 6A championships, which she won by 21 seconds. Dyestat ranked her 45th nationally.
Nicholas Grabarz, St. John's senior
Grabarz was the only remaining St. John's runner from the 2019 D.C. runner-up team, and he helped the Cadets finish the job in 2021 with his second-place finish. Along the way he won the WCAC Championship and finished 15th at the Nike Cross Southeast regional.
Marisa Poe, Maret, senior
Although she was hobbled by a knee injury in the middle of the season, Poe followed up wins at the Landon and Georgetown Prep invitationals with a D.C. title.
Graham Mussmon, Loudoun Valley senior
Mussmon was in a risky spot in the Virginia 4A championships, with a large pack still remaining at two miles. He won the Third Battle Invitational in heavy rains and finished second at the Nike Cross Southeast regional championship. He'll run for Liberty University with his brother Jeremiah.
Varri Higgins, Bethesda-Chevy Chase sophomore
In her first full season of cross country, Higgins won the Maryland 4A title by 18 seconds. She warmed up for that by winning the Mongtomery County Championships and the 4A West regional within four days, after the county championships were postponed.
Jackson Megary, Walt Whitman senior
Megary's sixth place finish fueled Whitman's state runner-up finish in Maryland 4A, but he showed he could run fast in North Carolina with a fifth place finish in the Great American seeded race and 18th at Nike Cross Southeast.
Ava Gordon, Loudoun Valley senior
Gordon recovered from a mid-season bout with COVID-19 to win her third straight 4A state title, leading Loudoun Valley to another win, and then qualified for the Eastbay Cross Country Championships, where she finished 35th. She'll run at Liberty University. Dyestat ranked her 75th nationally.
Owen McArdle Yorktown senior
Throughout the season, McArdle battled Xavier Jemison to a series draw until gapping him and Isaac Garcia for the Virgina 6A title, leading Yorktown to its best finish as state runner-up. He finished 28th at the Eastbay Championships and will run at the University of Virginia. He ended the year ranked 62nd nationally by DyeStat.
Katherine Strong, Stone Ridge senior
Strong won the red race at the inaugural Maryland Invitational, and the ISL Championships, topping Marisa Poe in the process. She also won the Montgomery County Private School Championships and finished second in the state before finishing 21st at Eastbay South.
Isaac Garcia, South County junior
Garcia frequently pushed the pace, and he held on late in the race to finish second in the Virginia 6A championships. He also won the Patriot District and Occoquan Region and was runner-up at the Third Battle Invitational.
Avery Graham, Sherwood freshman
Primarily a lacrosse player, Graham substituted competitiveness for whatever cross country experience she lacked, learning how to race with each outing. She won the Georgetown Prep Invitational's unseeded race and was runner-up at the Arundel Invitational, the Gunpowder Falls Invitational and the 4A North regional before finishing third in Maryland 4A.
Xavier Jemison, McLean senior
Jemison won the Oatlands Invitational and the Liberty District Championships before finishing third at the Virginia 6A meet.
Leah Stephens, Good Counsel junior
Stephens was a private school force, winning the WCAC and Maryland Private School championships, along with the Chesapeake Invitational and the inaugural Maryland Invitational.
Pierre Attiogbe, St. Albans junior
Attiogbe won the Landon Invitational, the Spike Shoe Invitational by more than a minute, the Skip Grant Invitational, the IAC Championships and the D.C. state meet. He finished 24th at the Eastbay Northeast regional.
Anna Macon Corcoran, Yorktown senior
Corcoran was another of the high-powered Liberty District trio, coming on strong in the postseason to finish fourth in Virgina 6a and 15th at the Eastbay South regional meet. She will run at Duke next year.
Andrew Schell, Walter Johnson senior
Schell's third place finish at the Oatlands Invitational foresaw a strong senior season, which included wins at the Gunpowder Falls Invitational, wins four days apart at the Mongtomery County Championships and 4A West regional and a third place finish in Maryland 4A.
Elizabeth Gregory, Forest Park sophomore
Gregory started off strong, with a fourth place finish at the Oatlands Invitational, before closing out with a third place finish in Virginia's 6A championship. Along the way, she won the Cardinal Distrcit and was fifth at the Milestat Invitational.
Ryan Watson, Justice senior
Watson ran the fastest Burke Lake time of the year – 15:09 – early at the Monroe Parker Invitational, then won the Georgetown Prep Invitational and the National District. His fifth place finish at the Virginia 6A meet was the best result in team history.
Recent Stories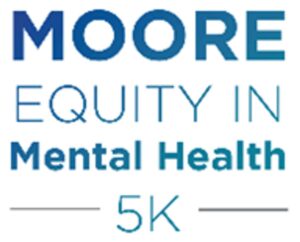 About APA's MOORE Equity in Mental Health 5k
The APA's Division of Diversity and Health Equity invites you to join us in combating mental health inequities facing young people of color and in honoring mental health advocate Bebe Moore Campbell.