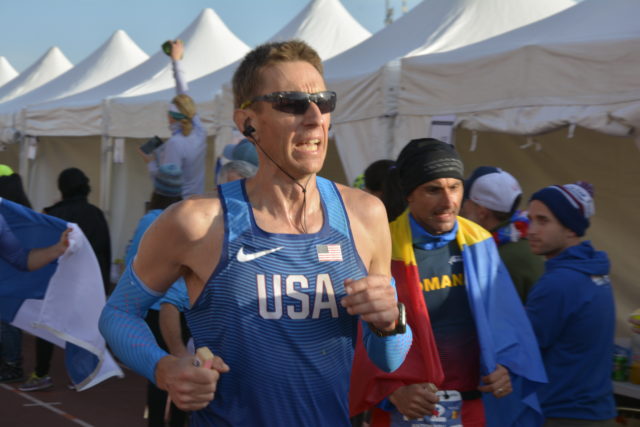 Olivier Leblond of Arlington was having a great day at the 24-Hour World Championships in Albi, France. 
He still felt good through the first 100 miles. But once it got to be 2:30 a.m., and he'd been running for more than 16 hours, he said, it was tough to think about having more than seven hours of running left. Still, he kept going.   
"You get tired until you see the sun," said Leblond, 47. 
Leblond was then motivated to take and keep third place, and he was also encouraged to hear that he could run close to the American record, he said. 
He kept his third place position and completed 275.485 kilometers — just over 171.1 miles. His total was the second-highest ever by an American, said team leader Howard Nippert. 
Leblond was one of four runners from the greater Washington area who represented the United States at the International Association of Ultrarunners event, which was held Oct. 26-27. Runners ran loops that were a bit under a mile and included a track. 
The rest of the local group included Megan Alvarado of Springfield and Gina and Steve Slaby of Southern Maryland. 
Both the men's and women's U.S. teams took home the gold medal at this year's World Championships. Camille Herron of the U.S. team won the women's race and set a new pending world record with 270.116 kilometers, or 167.84 miles.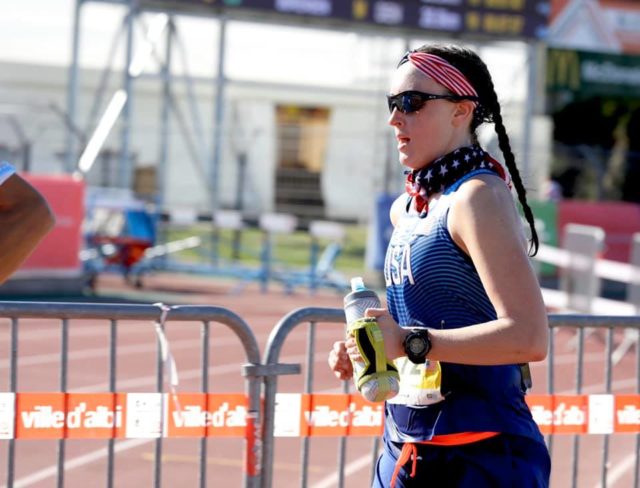 The U.S. men's and women's teams included six potential scorers; alternates' results do not count. The team results are determined by adding together the distances from each country's Top 3 scorers. 
"Representing United States in international competition is the highest calling in athletics, and I appreciate every one of these athletes that takes a portion of their training and racing season and dedicates it to wearing 'USA' on their chest," Nippert said.   
Even the runners whose performances don't count toward the team score can still assist the team. 
Gina and Steve Slaby both had issues at the event this year, but they couldn't count themselves out of the race. Gina said she had problems with nutrition and spent much of the race throwing up.
"Gina had to stay out there and continue to run, as did Steve, because if any of the top three faltered, they would become a scoring member," said Tracey Outlaw, social media manager for the team.
And there was also the mental part of the race.
"While Gina might not have been in the mix as far as running a far distance, what she did was she supported these other runners to keep them mentally motivated and on pace to be able to keep going," Steve said.
Nippert said in this competition, men are permitted to run with male runners and women are allowed to with female runners, even if they're many laps behind.
"The thing about 24 hours is that it's unpredictable because you can have a great day for any number of hours and if it suddenly turns bad, then it turns bad," Nippert said.
In her first year as part of the team, Alvarado completed 41.75 miles before she was unable to continue.
---
Irun4Ultra produced a video distilling the 24 hours down to 10 minutes
---
Alvarado said she felt fine when the race began, but she started experiencing pain that worsened. She got stretched out when she was at about 30 miles, and the on-site team doctor told her she may have a stress fracture, she said. She kept running, but around Mile 41, her pain was so bad that she couldn't keep going. She later found out she had suffered a stress fracture of the sacral ALA.
"I came in and I said at what point does stubbornness turn into stupidity," she said. "And I knew that I wasn't doing myself any good by continuing running on something and I wasn't doing the team any good at that point either."
Although she wasn't able to run for the rest of the race, she helped by serving as a crew person for U.S. men's team member Jake Jackson for 12 hours, getting him what he needed as he ran loops.
Nippert talked to Alvarado before the race, and she'd mentioned pain that arose before the taper, but it went away. But on race day, it came back.
"She had trained hard, she had prepared and was in great shape to go out there and hopefully have the race of her life, and it's just one of those things," Nippert said. "When you want to compete at that level of competition, you've got to train right on the edge."
Alvarado, 31, ran six days a week training for this race, including a lot of miles on the treadmill, which she enjoys. She said she ran in the mornings before she went to work as a sign language interpreter, and she'd do one long run on the treadmill per week of 4.5 hours. She'd try to run a little more than the previous week in the same time frame, even if it was just by a tenth of a mile, she said.
Leblond, who was competing as part of this team for the third time, works as an IT contractor, and he trained for four months for this race. He got up to running nine miles both before and after work, plus two 20-mile-plus long runs on the weekend, he said.
Outlaw noted how consistently-paced Leblond's race was. After four hours, he was in 52nd place, but by eight hours, he'd moved into 18th place, Outlaw wrote in an email.
"He went out incredibly patient from the very beginning, and like a ladder, just continued to move up in the field throughout the entire 24 hours," Outlaw said.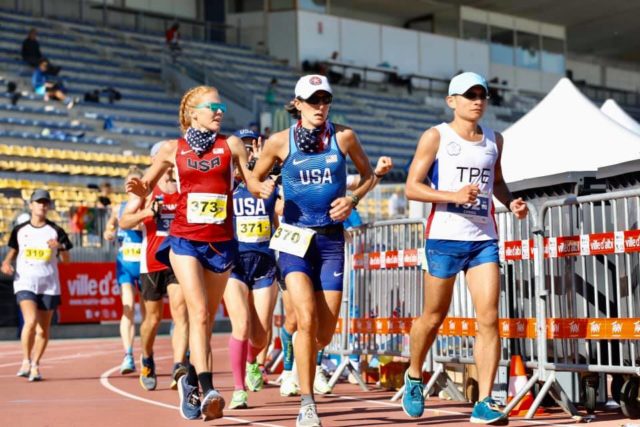 Gina and Steve Slaby, who are both 38, do their training together and also trained for four months for the event, Gina said. Gina was the 2013 Marine Corps Marathon runner-up. Steve said they peaked with a 133-mile week during this training cycle.
The Slabys both work at Naval Air Station Patuxent River. Gina is a supply corps officer and Steve is a reservist and civilian government employee.
They both ran more miles at the 2017 World Championships in Belfast, Northern Ireland, than they did this year. At that event, Gina placed fourth with just over 154 miles and Steve placed 12th with just over 157 miles, but they still suffered some issues there, Gina and Steve said.
"That first time back in 2017, we didn't feel good at all, but we still were able to power through it," Steve said. "Whereas this time we didn't feel good at all, and it was a different feeling; it was more of a depleted, wiped out feeling and we just could not go," Steve said.
Steve said he didn't consume enough calories or hydration, and his body didn't want to move. The coaches told him to take breaks, so he did, and he went back out there, but his teammates didn't need his help, Steve said.
At this year's World Championships, Gina ran just over 115 miles, and Steve logged 126.78.
Alvarado said the experience she had at the race was and is tough mentally, but she also said she was honored and proud to be able to represent the United States.
"The experience of Worlds has been on my bucket list for the past six years and I've really, really been trying to make the team for the past four," Alvarado said. "So, just experiencing the team atmosphere and being able to walk in the Parade of Nations and just be with all of the other elite athletes in the world for the 24-hour running was a dream come true for me."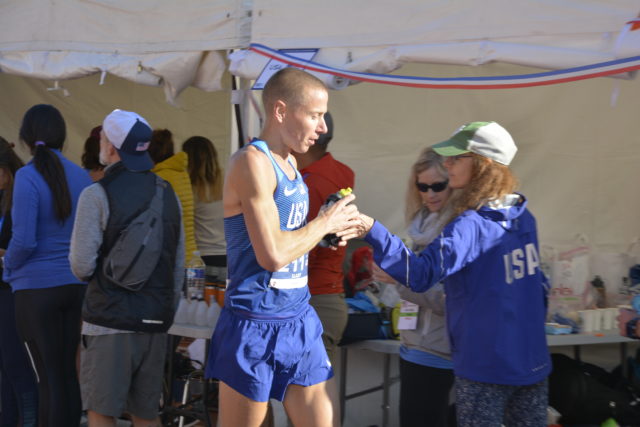 Recent Stories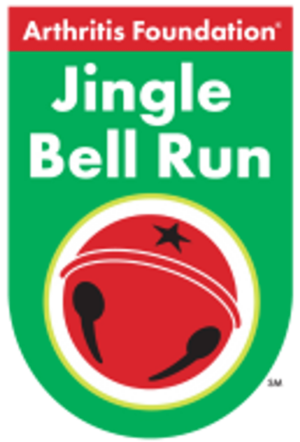 Be part of the original festive race for charity and signature Arthritis Foundation holiday event! Wear your favorite holiday attire and together, we'll jingle all the way to a cure! Register as an individual or bring a team of friends,