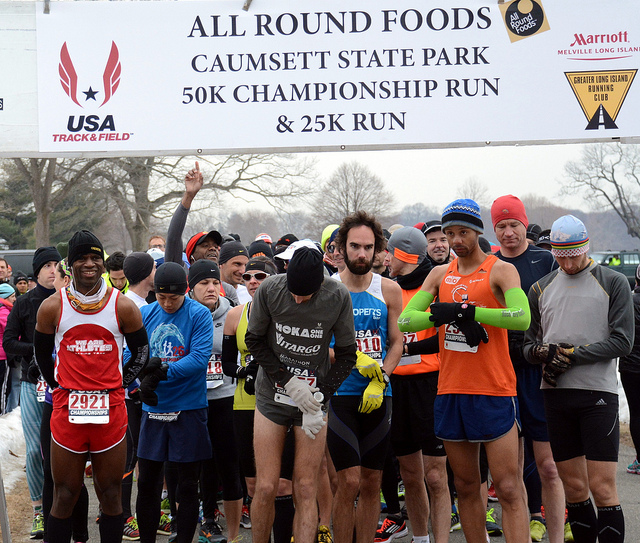 We talk a lot about walls in marathoning. We push through them–effortlessly or gasping for breath–on our way to the finish line. Race over.
One problem: the finish line is the real wall. No negotiations. This requirement doesn't move for any of us. We must change, not the race. The most successful marathoners don't break through this final barrier–they hit it, full force.
Ethan Coffey has a unique relationship with walls: by his own admission, when he faces the mystique of the 26.2, he's still trying to hit the mark.
His January 2014 victory in the Charleston (S.C) Marathon in 2:34:06 set a new personal standard for a runner who "used to throw up from nerves before races in high school," while a student at Chantilly.
"When I won the Charleston race," says Coffee, "I realized I really had the potential to win marathons. I'd like to train for more."
A few weeks and a few more miles later, Coffey still has staying power.
On March 1, Coffey, now a Knoxville resident, definitively won the USATF 50k Road Championships at Caumsett State Park on Long Island, N.Y., posting a new course record of 2:53:32.78 and upsetting four-time champion Michael Wardian's (Arlington, Va.) 2008 record of 2:55:05 in the process. Ethan estimated Wardian to be his most likely competitor for many reasons, with the veteran runner's historically consistent performances topping the list.  However, Wardian finished the race with a time of 2:59:31.69, placing second after progressively slowing past mile 10.
"At mile seventeen, I knew I was feeling good. No wall or anything." says Coffey, "When [Wardian] realized he wasn't going to beat me, he dropped off."
Adding to Coffey's victory, back-to-back reigning champion Joseph Gray (Renton, Wa.) held strong in an initial three-man pack, but began back-pacing with Wardian, only to quit the race entirely. This was an unexpected underperformance, considering Gray's near record setting win in 2013.
"In the last 10k it was just me," says Coffey, "My legs really felt good. I was able to just keep going after everybody else dropped off."
Coffey also easily beat out Josh Ferenc (Saxtons River, Vt.) who trailed into a late third place with a time of 3:04:16.91.
After besting two juggernauts of the 50k distance, one would think a runner like Coffey would be relatively satisfied. He broke through several barriers, right? He set a course record. He went farther, faster. He won.
But, perhaps unsurprisingly, like all winners, Coffey looks to past runs to understand his potential for performance. He judges himself by his failures as much as his successes. And, though a 50k is not a marathon, he uses what he knows about his relationship with the two distances to define and redefine himself as a runner.
"I've never been intimidated by the distance of a marathon. I just kind of went past that distance pretty easily. But my marathons haven't always gone very well for me," he says. "I think my 50ks, though, have gone better than my marathons. In the 50k, I don't usually struggle with the wall. But I think I have been lucky."
The 50k winner knows, though, that luck isn't everything. And sometimes a perceived weakness at one distance can be a distinct advantage in a different race. Clearly, Coffee's perceived struggles with the marathon have forced him into a different running bracket and led him to his most recent victory; however, he expresses mixed emotions about his relationship with the more iconic distance.
"People have tried to blame my poor marathon performance on getting too worked up," he says. "But that's not it. I'm definitely calm. I take it all seriously. But with the longer distance, I feel more in control of the run. I'm not sure why."
Not getting "worked up" allows Coffey the opportunity to run smarter and take down opponents like Wardian and Gray. "I had done the math beforehand. Basically, I went out to win. I think that's why things went pretty well for me," he says, "I knew I had a chance. In general, I'm able to pace myself better in the 50K."
But there is also a residual part of Coffee that still does want to get worked up. Wants to hit a wall. Hard.
"My goal is to break 2:20 in the marathon," he says, "The real goal is to run an Olympic goals qualifier. And I think I could do that. I see myself able to do that."
One more thing Coffey will be doing in the near future will be running the Boston Marathon. And, of course, he has set very specific goals–goals that speak to the hybrid nature of his marathoner/ultramarathoner identity. "I'll be running Boston, but I'm going to do it a little differently," he says, "I'm planning on running the course twice. 52 miles in less than six hours. That's my goal."
With such a decisive 50k win and undoubtedly promising marathon potential at his feet, perhaps it would be easy to wonder why Ethan Coffey doesn't just pick a side of the 26.2 and run with it. But why should he have to? Coffee may, indeed, be the kind of runner who can hit a barrier and then run past it. Maybe he is that lucky.
Or maybe, as he's figuring out how to deal with the path ahead, he is just listening to his own confident advice. "I just kind of realize that nobody outside of myself can tell me how I should run," he says, "What I do is impressive enough."
Recent Stories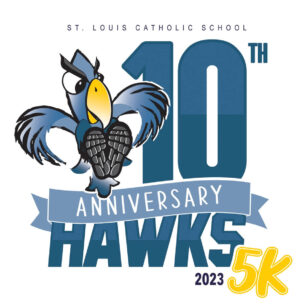 2023 will be the 10 year anniversary of the St. Louis Hawks 5K and Fun Run for Health & Wellness. The USATF certified course runs through the historic Hollin Hills neighborhood in Alexandria, VA.
The Hawks 5K goal, in conjunction