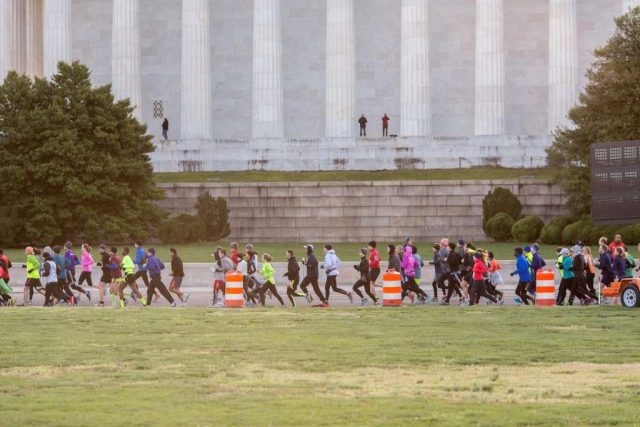 The transfer period for Cherry Blossom bibs ends Wednesday at 11:59 p.m.
Kensington's Cindy Conant was named the long distance runner of the year for the 55-59 age group by USATF.
A taxi drove onto the Custis Trail in Arlington the afternoon of Feb. 19.
College and high school teams continued their indoor track postseasons with conference and state meets, respectively. Here are the local distance event winners or local sweeps. On ths high school side, Northern Virginia girls dominated the 6A 1600 meters, and Loudoun Valley's boys swept the top six spots in the 4A 1600 meters.
NCAA Division I – Big East Conference
800 Meters
1. Ray Rivera Georgetown 1:49.97
2. Spen Brown Georgetown 1:50.28
1 Mile
Amos Bartelsmeyer Georgetown 4:09.10
5000 Meters
Jonathan Green Georgetown 13:51.23 (meet record)
High School state championships – Maryland
2A
3200 Meters
Nandini Satsangi Poolesville 11:26.37
4×800
Damacus 9:39.39
Heather Delaplaine, Juliana Ancalmo, Samantha Kameka, Melissa Kameka
4A
1600 meters
Abigail Green Walter Johnson 5:05.30
3200 meters
Green 10:51.92
800 Meters
1 Chase Osborne 12 Northwest 1:58.01
2 Garrett Suhr 10 R. Montgomery 1:58.09
3 Eldon Phillips 12 Northwood 2:00.24
1600 Meters
1 Garrett Suhr 10 R. Montgomery 4:21.47
2 Peter Antonetti 12 Gaithersburg 4:23.91
3200 Meters
1 Adam Nakasaka Bethesda-CC 9:26.21 2
2 Eldad Mulugeta Northwood 9:30.93 2
3 Obssa Feda Northwood 9:33.11 2
4×800 meters
1 Bethesda-Chevy Chase 8:08.39 (Joe Viqueira, Nick Bailey, Aidan Smyth, Adam Nakasaka)
2 Montgomery Blair 8:10.05 (Abou Sow, Leoluca Cannuscio, Samuel Rose Davidoff, Nathaniel Kinyanjui)
Virginia
4A
1600
1. Sam Affolder 4:18.22
2. Colton Bogucki 4:19.47
3.Connor Wells 4:19.99
4.Jacob Hunter 4:21.22
5.Peter Morris 4:22.54
6.Jacob Windle 4:26.80
4×800
Loudoun Valley 8:01.87
6A
1000 meters
1.Olivia Duston Herndon 2:56.38 2
2.Sarah Coleman West Springfield 2:56:55
3.Nicole Re Chantilly 2:59.63
4.Lillian Stephens West Springfield 3:02.05
5.Chase Kappeler West Springfield 3:02.36
1600 meters
1.Gulgert, Isabelle South Lakes 5:03.04
2.Kappeler, Chase West Springfield 5:03.45
3.Leak, Merrill James Madison 5:05.67
4.Willen, Seneca James W. Robinson 5:08.04
5.Yentz, Lindsay Patriot 5:08.22
6.Green, Rachel Oakton 5:08.89
7.Webb, Laura Woodbridge 5:14.02
8.Spear, Anna Langley 5:14.10
9.Tedesco, Sophie George C. Marshall 5:14.51
10.Lebert, Katya Oakton 5:16.72
3200 meters
Lindsay Yentz Patriot 11:04.91
4×800
West Springfield 9:12.50
Recent Stories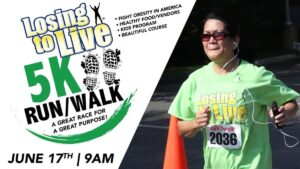 WHEN Saturday, June 17, 2023 at 9:00 am WHERE This convenient location is just minutes from your house located 1/2 mile inside the 1-495 Capital Beltway at exit 51. Spectators are welcome to watch and cheer on the runners. Capital