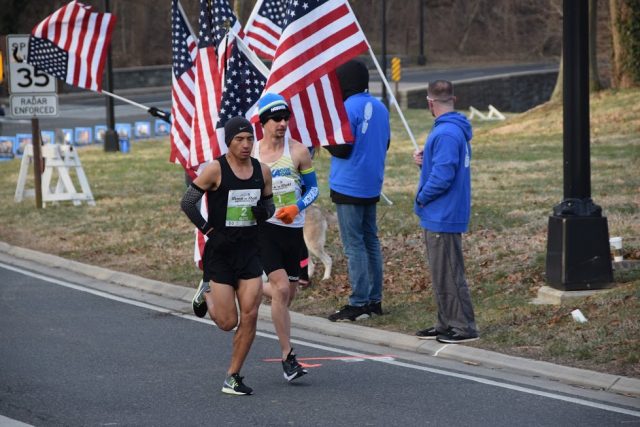 Tyler Andrews has been training more than 9,000 feet above sea level in Quito, Ecuador, for the past two months as he prepares to attempt a 50k world record in April.

Down at Potomac River-level at the Rock 'n' Roll Washington DC Marathon, he had a chance to test himself at sea level – and he won in 2:20:45, nearly five minutes ahead of the second-place runner.

Both men's and women's titles will remain in the D.C. area after a sweep last year. Andrews lives part-time in Arlington.

"I feel super confident after this," Andrews said after the race.

Andrews, 27, who lives part-time in Arlington, will aim to break the 50k world record of 2:43:38 on April 13 at a race put on by one of his sponsors, Hoka One One, in Santa Barbara, Calif.
Rock 'n' Roll DC Marathon
March 10, 2018
Washington, D.C.
13.1 miles
At Rock 'n' Roll, Andrews planned to run with the lead pack for the first half and then run the second half at his goal 50K race pace. He ran with the second-place runner, Yezid Alexander, for the first nine miles or so, but feeling good, Andrews sped up earlier than expected.

Andrews led the rest of the marathon, which he said is both amazing and "super terrifying." Running alone in a race is an experience he said he would also have to be ready for in his 50k world record attempt, as the pacers will not still be there in the last part of the race.
In a long-distance race like a marathon, another runner can come from behind, so he didn't feel safe about a win until the mile 26 mark.

Andrews finished second at the International Association of Ultrarunners World Championships 50k in Qatar in 2016 with a time of 2:56:04. Although his 50k personal record is comparatively slow when looking at the world record (2:43:30), he said, conditions were not ideal for that race. 

Andrews said at altitude, runners experience being more tired and out of breath at a pace that would not normally feel so difficult. Although the body adjusts, he still can't run the same pace at altitude that he would at sea level. He is a director for Strive Trips, which coordinates service learning trips to countries at altitude, which giving high school and college students ample time for training. 

"It feels so much easier running here," he said of running at sea level the day before Rock 'n' Roll DC.
He runs about 130-150 miles per week at his peak, and cuts that in half when tapering.

He has lived in Arlington for the past three years, but he hadn't run the Rock 'n' Roll race before, and he said he enjoyed seeing other parts of D.C. On Saturday, he wore bib No. 1.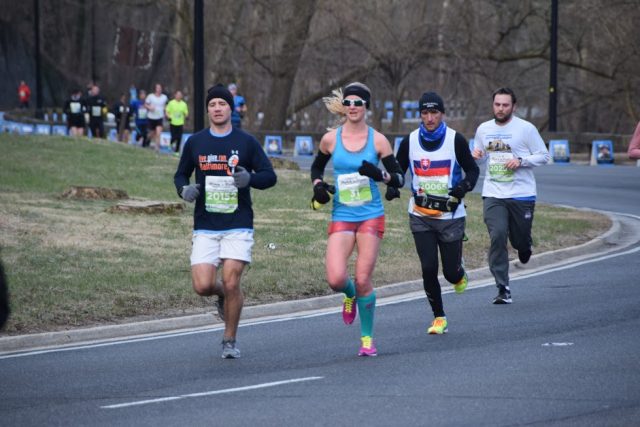 Rochelle Basil, 27, of Fairfax, who won the women's marathon at Rock 'n' Roll Washington D.C. in 2:54:58, decided to run the marathon the day before.

Basil suffered from a stress fracture in October and has been recovering from her injury. She had planned to run the half marathon on Saturday instead.
Although she does do a lot of cross training, her longest run in the past few months had been 16 miles. This was only her third marathon, but she said she would normally run up to 20 or 22 miles during marathon training.

Like Andrews, Basil also ran with the second-place runner for the first part of the race. She and Cait Bradley, 31, ran together for about five miles, with two other women in front of them.

About 12 miles in, Basil took the lead.

"I'm by myself all the time anyway," she said – the vast majority of her training runs are solo. And there were men on the course around her, too.

Since she hadn't been planning to run a marathon, she didn't push too hard. She said she went into the race to have fun and to do something different.

Although she wasn't trying to go at an all-out effort, she was only a few minutes off of her personal record of 2:51.
Basil coaches runners online through Lift | Run | Perform and also works at Potomac River Running. 

She said along the course, spectators are excited to see the first female runners.

"That made it fun," she said.
Recent Stories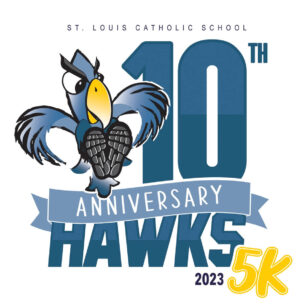 2023 will be the 10 year anniversary of the St. Louis Hawks 5K and Fun Run for Health & Wellness. The USATF certified course runs through the historic Hollin Hills neighborhood in Alexandria, VA.
The Hawks 5K goal, in conjunction