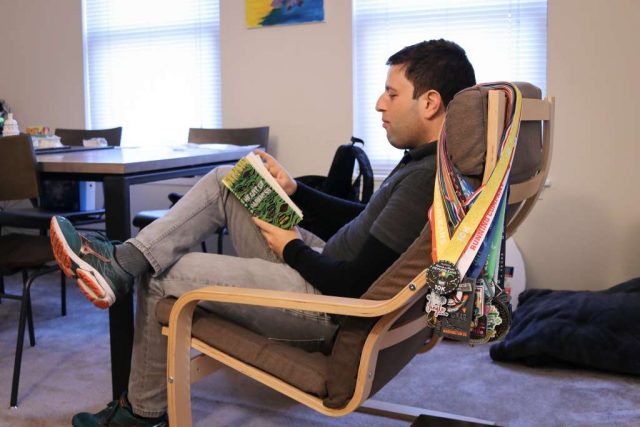 What started as an innocent IKEA chair purchase in 2014 has turned into quite the display of race medals for Mike Katz of D.C.
His springy bentwood Poäng, which he pronounces POE-ayng, is adorned with 32 pieces of hardware from marathons, half marathons, relays, ten milers, and more. He layers them on with the completion of each race, hoping (with mixed success) they stay in chronological order.
His favorite? The 2014 Rock 'n' Roll USA (now Rock 'n' Roll DC) Half Marathon medal has good aesthetics and was the first medal he draped onto the Poäng while unpacking in an otherwise unfurnished apartment in 2014.
Another notable design includes the 2015 Parks Half Marathon medal featuring a wine stopper welded onto the bottom.
His memento from the 2016 Santa Barbara Veterans Day Half Marathon is a round aluminum pendant that a friend hung on a candy necklace with "Good Job Running Boy" written on it in Sharpie.
The Poäng makes an appearance on Katz's social media accounts from time to time, captioned with some variation of "Another medal for the Poäng!" and the occasional race report.
"I'm gonna need a new medal chair soon if I keep making these terrible choices," he wrote in 2015.
If it gets to that point, he has his sights set on the children's version of the Poäng as a contingency.
Recent Stories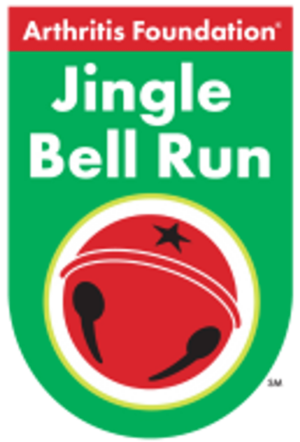 Be part of the original festive race for charity and signature Arthritis Foundation holiday event! Wear your favorite holiday attire and together, we'll jingle all the way to a cure! Register as an individual or bring a team of friends,