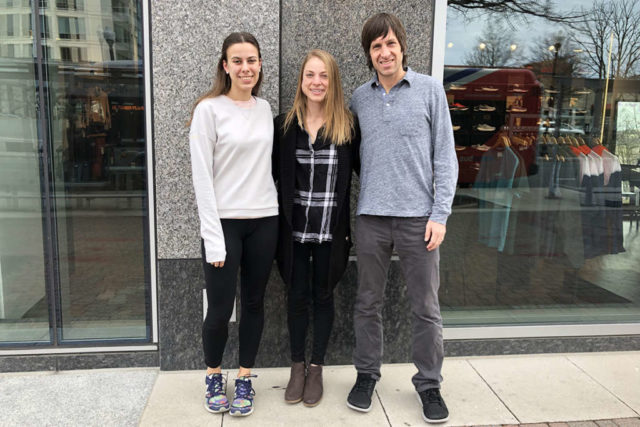 Alexandria's Bethany Satchleben can do it all, from a 6:21 beer mile to a 2:31 marathon. And also some accounting.
1:05 – Docs is out of town. Tess and Farley talk about the Simpsons and shows they watch.
6:55 Farley recaps the Mike Wardian fastest 10 marathons in 10 days
18:10 Bethany Sachtleben joins the program.  She is an elite runner in Norther Virginia who ran for George Mason and is an Olympic Trials qualifier in the marathon.
18:30 We talk about  Bethany's name (Sack-lay-ben).
19:25 Bethany talks about the Olympic Trials and what she is training for currently.
21:00 Bethany takes us back and talks about being home schooled and sports growing up.
23:05 Bethany wins her first organized race and she talks about figuring out running and racing in a non traditional format.
26:00 Bethany was hit by a car. She describes the incident and the helicopter ride to Inova hospital.
27:11 Turning down 500 dollars she calls George Mason and talks her way on the track and cross country team.
29:45 She decides to quit the Mason team but her dad, coach Gerard and a random woman convince her to stay on the team and run.
32:32 What she is currently doing for work other than running.
33:30 She talks about whether she belongs with some of the best runners in the country.
34:30 Winning the Richmond Marathon was a breakthrough for her.
36:05 Cal International marathon PR of 2:31.
37:18 Could she make the Olympic Team.
39:24 What does a training week look like for Bethany.
41:12 Running the Pacers Beer Mile in an elite time.
43:20 She made the US World Mountain Running Team.
45:44 No more marathons before the trials and Farley angles for sponsorship to get PTN to Atlanta for the Marathon Trials.
46:00 Bethany  exits the show.
46:30 Bethany is on Twitter and Instagram.
46:40 Recapping some of the interview.
48:40 Tess talks about a guy who runs to his favorite teams away Premier League games.
50:50 A World Record running a sub-4-minute mile with a dog.
53:25 Valentine's Day races with dogs and Valentine's Day.
56:38  Marathon Investigation's site was shut down and Farley throws out a conspiracy.
1:00:15 The Runner Rankings are out and plant names take top billings.
Recent Stories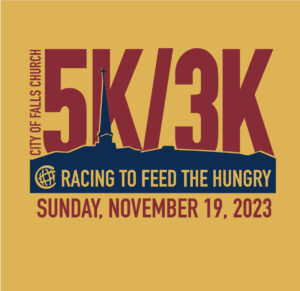 The out and back Falls Church City 5K/3K course is mostly flat on the W&OD Trail starting and finishing at 103 Columbia Street. Overall male and female winners earn free shoes and medals are awarded to all categories. Great family