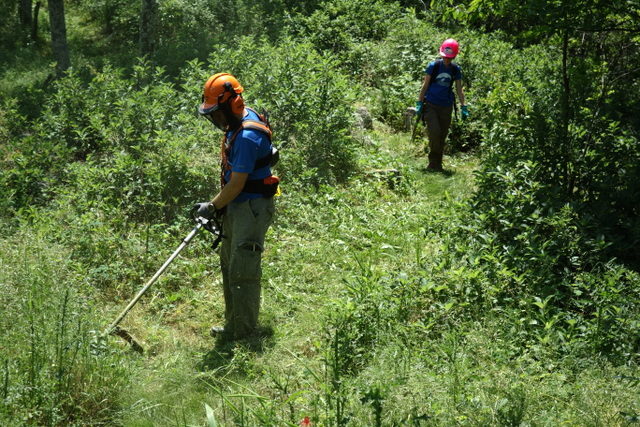 Last month, a major outdoor magazine published a clickbait column pointing fingers at groups the author didn't think did enough trail work.
This dispute made the trail runner internet community very angry, sending heart rates higher than a super sweaty mid-summer speed work session.
Not up for dispute? Trails take precision, experience, and hard work to build, then once built, require some quality maintenance to keep them fit for all kinds of use.
Bob Turnbull knows what it takes to create and maintain trails in the D.C. area.
He's been building and maintaining trails in Montgomery County for almost 20 years, and in March was named the Mid-Atlantic Off-Road Enthusiasts' 2019 Trail Builder of the Year Award winner.
Volunteer opportunities
Montgomery Parks has three weekend workdays scheduled for June
Don't see your favorite trails listed? Contact your county parks and recreation department — or state department of natural resources — for information about trail work opportunities in your area.
Turnbull is the natural surface trails construction manager for Montgomery Parks, part of the Maryland National Capital Parks and Planning Commission. He and his small team of staff oversee 185 miles of natural surface trails in Montgomery County and rely on a an army of volunteers — around 8,000 hours annually, he says — to keep trails in good shape.
These volunteers perform a wide range of functions, from doing routine trail inspections to leading organized groups during official work days. Everyone, Turnbull says, is welcome to come lend a hand and get dirty.
"But we do like people who live close to the trail," he says. "We want to build that sense of community; we want them to have a shared ownership. When people take care of something they love, they tend to do it better than if they just do it as a one-time job. We'll definitely take those one-time people because it helps us accomplish our mission, but we want to build that community with every volunteer we have."
Virginia Happy Trails Running Club member John Stacy points out that runners can be especially valuable for helping to maintain less accessible trails, such as parts of the Appalachian Trail or in and around the rocky and remote Massanutten trail system.
"Runners are absolutely awesome at reaching the high lonesome and far distant spots and being able to do very important work in those locations," he says. "No one is in better shape!"
Stacy, the Potomac Appalachian Trail Club Supervisor of Trails, was recognized in 2016 with the VHTRC's James Moore Award for his service to the community through trail work efforts.
"Given budget constraints everywhere, trails can be subject to closure," he says. "Having committed volunteers keep them open. Runner volunteers can help keep the remote trails maintained and fun to run."
Stacy recommends that when runners see work crews in action they simply stop and talk, get useful information and maybe lend a quick hand carrying tools to the top of a climb. He says area trail runners should make it a personal goal to volunteer once or twice a year with an organized work group.
"Many big races require it," he says, "But whether required or not, it represents a solid payback for the joy of trail running. Doing it as part of a formal group helps to direct the work to the most important items, to ensure work is done to high standards, to learn, and get the hours reported and credit given."
Trail lovers who can't attend organized work days can still do their part each time they're out in the woods.
"Always report any problems," Turnbull says. "When you're out there, being our eyes and ears is key. We always want to get reports if there's a tree down, don't assume that we already know about it. We have 185 miles, and unfortunately some things just get lost in the minutia."
Turnbull is also trying to spread the word about staying off trails when the surface is too wet, which is a tough task after D.C.'s record-breaking rain year in 2018.
"If you're trying to go use a trail, and it's rained in the last 24 hours, give it some more time," he says. "Even hikers, equestrians, mountain bikers, all can have damaging effects to a natural surface trail when they're wet."
Montgomery Parks even have a handy "rain out" line that trail users can call before heading to their favorite trailhead.
All trail users should pitch in to protect, support, and maintain the trails we love. Just don't call anyone lazy.
Recent Stories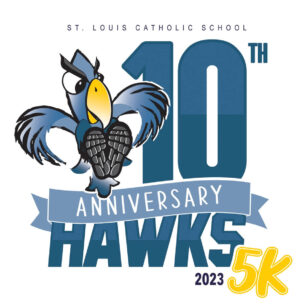 2023 will be the 10 year anniversary of the St. Louis Hawks 5K and Fun Run for Health & Wellness. The USATF certified course runs through the historic Hollin Hills neighborhood in Alexandria, VA.
The Hawks 5K goal, in conjunction