Alex Taylor crossed the finish line of the 2018 California International Marathon just a few seconds too late. 
Finishing with a gun time of 2:19:12, he missed an Olympic Team Trials marathon qualifying time by 12 seconds. 
"I think I was the first one to finish and not qualify," he said with a laugh. 
While it was disappointing at the time, Taylor, a Woodbridge native, now sees that race in a different light. 
Last June, he finished Grandma's Marathon in Duluth, Minn. with a gun time of 2:17:08, clinching that OTQ and achieving a goal that was a decade in the making. 
"I was kind of glad in the end. If I had run a 2:18:59 (at CIM), then I might never have run a 2:17 at Grandma's," he said. 
Taylor, 40, ran in the Olympic Trials in Atlanta on Feb. 29. Everything about it was surreal, he said, from meeting famous runners to having to tape over logos that were deemed too big.
"That stuff felt kind of foreign, but cool," he said. 
His close friend and training partner, Brian Harvey, who also ran in the Trials, said Taylor's journey to an OTQ shows that consistency is key. He noted that Taylor was one of just four masters runners (runners who are at least 40 years old) to compete in the men's marathon at the Trials. 
"He's always been a good runner and a methodical runner, but the progression he has made is incredible," Harvey said. "I'm 32 and would love to be running PRs in eight years. So few people are able to do that."  
Taylor, an engineer by day who now lives outside of Boston in Lincoln, Mass., started running in middle school. But he quit the sport midway through high school, chalking it up to a lack of emotional maturity. 
It wasn't until he was in graduate school at Virginia Tech that he decided to lace up his running shoes again and start going for daily runs. After grad school, he moved to the Boston area and, on Marathon Monday, joined his colleagues to watch the Boston Marathon. 
Taylor was immediately intrigued and set a goal of qualifying for Boston, so he registered for the 2007 Chicago Marathon and finished in 3:09 and some change. 
"That probably was the most painful race of my life. I had no idea what I was doing," Taylor said. 
But his standard at the time was 3:10, and there was no qualifying time cutoff then, so he got into Boston 2008. 
To learn more about the sport, he joined the Somerville Road Runners, a local club for recreational runners as well as competitive athletes. A few years later, wanting to take his training to the next level, he joined the Boston Athletic Association. The B.A.A., one of the country's oldest athletic clubs, has a roster of former college runners who have mastered the art of marathon training, Taylor said. 
And that's when he started learning about the importance of longer tempo runs and more marathon-specific training, and officially set his sights on an OTQ.  
"It's been my goal since I was 30," Taylor said.    
Terry Shea, the B.A.A.'s former head coach who coached Taylor from 2014 through 2018, said Taylor's hiatus from running when he was younger may have been an asset to him later on. 
"His body wasn't worn down over the years," Shea said. 
But while Taylor undoubtedly has a lot of natural talent as a runner, he also worked hard year after year, Shea added.  
Taylor just missed an OTQ at the 2011 Boston Marathon ("the year with the tailwind"), running a 2:22:19. The men's standard was 2:22:00 at the time. 
Then the qualifying standard was tightened. Taylor's first son was born. And some stress fractures forced him to take some time off running. 
"There were a lot of detours in my attempts to run an OTQ," he said. 
But he's remained healthy for the last three years, and was able to run the four fastest marathons of his running career. The key, he believes, was cutting back on weekly mileage. 
"I got hurt a lot in my 30s, and I got to the point that I just can't run 100 miles a week," Taylor said. 
He cut back his peak mileage to 80 or 85 miles a week, and concentrated on high turnover and high intensity workouts. 
That kind of mileage is still unusual for a 2:17 marathoner, Shea said.
"He was able to make the most out of the mileage that he ran," he said.  
When he found out Taylor qualified at Grandma's, "I cried really, really hard," Shea said. 
"I felt a happiness for a friend that was just really intense and emotional."
Like most runners who achieve an OTQ, Taylor knew his chances of actually making the Olympic team were slim to none. Some runners think a shot at going to the Olympics is a shot at going to the Olympics — no matter how unlikely, he said. Yet others, like him, simply want to run their strongest race. 
"That race is whatever you want to make of it," he said. 
He finished in 2:25:19, "and that was about as fast as I was capable of running that day." 
"My legs and hamstrings cramped up almost immediately, and I was being knocked sideways by the wind," he said. 
On top of that, the Atlanta course, consisting of three 8-mile loops plus a little extra, is notoriously hilly. He started out with a small group of other runners, running a conservative pace.
"And around mile 4, we were like third to last," Taylor said. "I've never been third to last in a race, so that was pretty humbling and funny." 
While he acknowledges he probably should have done more hill training for the race, he says he's happy with his finish and hasn't started to think too seriously about what comes next. 
He'd said he'd like to become competitive as a masters runner, possibly competing on the B.A.A.'s cross country team. And now that the 2020 Boston Marathon has been postponed to September due to the coronavirus (COVID-19) pandemic, he's thinking of running that.
"A fall Boston Marathon sounds pretty special," Taylor said.
Harvey said if Taylor decides to run Boston this fall, he has a good shot at winning the Masters race.
"I see him as one of the best masters runners in the country," Harvey said.  
Still, Taylor said he's not ruling out another Olympic Trials in four years, as long as the International Association of Athletics Federations (IAAF) doesn't significantly lower the qualifying standards.
"I'm as fast as I've ever been at the marathon," Taylor said.
Recent Stories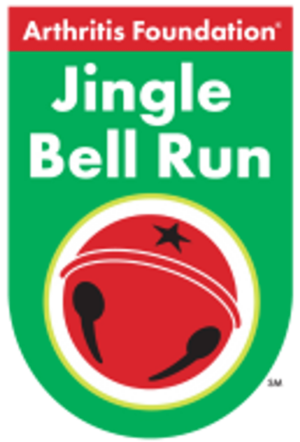 Be part of the original festive race for charity and signature Arthritis Foundation holiday event! Wear your favorite holiday attire and together, we'll jingle all the way to a cure! Register as an individual or bring a team of friends,