MoCoRunning's Kevin Milsted, whose dedication to comprehensive record-keeping in high school cross country and track has been peerless, has begun compiling track and cross country results for Washington, D.C. schools, Inter-high Track, focusing on meets prior to the internet era.
Anthony Brennan III, of Kensington, Md. pleaded guilty Wednesday to three counts of second-degree assault for a June 1 incident on the Capital Crescent Trail, WTOP reported.
The Rock 'n' Roll D.C. marathon, half marathon and 5k, scheduled for March 27, has been postponed to Nov. 13.
Arlington's Oliver Leblond set an American record for the men's age 45-49 age group for the 100 mile track run in 12:41:57.
Montgomery County, Md. schools will not run indoor track this winter.
Georgetown alumna Rachel Schneider was a guest on the I'll Have Another podcast.
 Endeavorun is conducting a survey about its possible running retreats.
Recent Stories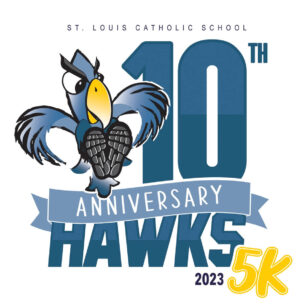 2023 will be the 10 year anniversary of the St. Louis Hawks 5K and Fun Run for Health & Wellness. The USATF certified course runs through the historic Hollin Hills neighborhood in Alexandria, VA.
The Hawks 5K goal, in conjunction