Garrett Woodhouse gave an understated evaluation of Oakton's performance at the 2019 Virginia state meet.
"We're very dissatisfied with this race," he said. "We're always striving for more."
The Cougars had fallen — hard — to West Springfield and were looking at a longer wait than normal until they could take another swing, 2020 being a leap year and all.
How little they knew that the extra day would be the least of their worries.
Of the three localities RunWashington covers, only Virginia pulled off some semblance of a traditional cross country season in the 2020-2021 school year as high school sports in the D.C. area were postponed from the fall or canceled entirely. In Maryland, Montgomery County schools managed a few dual meets, but had no postseason.
State gathering limits made large invitational meets impossible and up until a few days before the six classifications raced their state meets over four days, postseason races were run in multiple waves. Overall field sizes were cut by roughly one-third for the state meets, with only eight teams competing instead of 12, and just three individual qualifiers in each region. 
In addition to Oakton's boys, Loudoun Valley's girls brought home a state title, as did Loudoun Valley's Matthew Smith and Ava Gordon, Colgan's Bryce Lentz and McLean's Thais Rolly.
VHSL Championship
April 22-24, 2021
Oatlands Historic House and Garden, Leesburg, Va.
Most Northern Virginia schools competed at Oatlands in Leesburg, with a few 3A schools racing in Salem.
Nearly every team saw some level of attrition, adding yet another degree of difficulty. Some runners were limited by their own vulnerabilities or those of their family members. At least one runner has dealt with months-long complications from COVID-19. 
"It was hard as a coach to be able to have that vision to guide them like a normal year just because we didn't know when this would all end and I couldn't tell them anything for certain," said Oakton coach Matt Kroetch. "But they kept training, they stayed focused and they got the job done. "I wasn't the one waking them up to go out and train, they did that all on their own."
Freedom coach Chris Weeks said the year-plus of disruption reset coaches' and runners' perception in a way he found valuable. 
"Our team had a lot of momentum last year going into track and then the fall, then the world changed," he said. "It put things in perspective in that this is a sport, and there's a big world out there where a lot is happening. At the same time, running gave these kids some normalcy, and they clung to that. When they had to run on their own, they did and it was easy to tell when this sport was important to them."
Independence High School in Loudoun County opened in 2019, its student body a pastiche of Rock Ridge, Briar Woods and John Champe.
"We had a chance to make our own traditions," said Charlie Blundell, a George Mason-bound senior who placed third in the 3A race, leading his team to fourth place. "Half of our varsity team, a few weeks ago we didn't know they'd be on the varsity team. We had a freshman, a swimmer, a hockey player…I never thought this would be the first team I'd go to states with, but we did and we finished fourth."
Without formal high school sports teams, many of the top runners turned to a nascent club scene. Clubs provided structured practices and regimented safety protocols, but kept runners occupied and engaged and offered a social outlet.
Abigail Nasse, who was Thomas Edison's first regional champion a week before finishing sixth in the 6A state meet, joined the Springfield Youth Club, and coach Berni Flynn credited her time training with comparable runners with the improvement Flynn said she wouldn't have seen running alone.
"It was really helpful, I got a lot of confidence and I learned a lot about what it takes to succeed," Nasse said. "I was running with some of the best runners in the state a few times a week.. 
Patriot senior Hailey Yentz, who finished a place ahead of Nasse, drove at least 45 minutes twice a week to participate in SYC practices at Burke Lake.
"I would have been running alone otherwise," she said. "It's the best thing I could have done."
Yentz will run at East Carolina and Nasse will run at Davidson.
Herndon sophomore Gillian Bushee, who finished second in 6A, ran the Battlefield Series of cross country meets in the fall in Winchester while training with teammate Tea Geary.
"It definitely helped a lot, that course was not easy," Bushee said.
The Oakton boys joined the Vienna Youth Incorporated Club.
"We were definitely the oldest kids there," said senior Zach Morse.
Not that he cared. Whatever awkwardness he and his teammates felt went away when they cradled their long-awaited trophy.
Recent Stories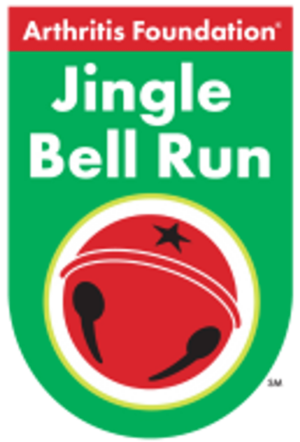 Be part of the original festive race for charity and signature Arthritis Foundation holiday event! Wear your favorite holiday attire and together, we'll jingle all the way to a cure! Register as an individual or bring a team of friends,