It may have taken nearly 18 months, but marathon runners are returning to Boston this weekend for the delayed 125th Boston Marathon, including upwards of 417 local runners.
The elite field will include two locals and three others who have been among RunWashington's Trials Fever marathoners who ran in the 2020 Olympic Marathon Trials and have ties to D.C. area. Woodbridge native Alex Taylor, University of Maryland alumnus Patrick Reaves and Howard County native Brian Harvey are in the men's elite field Reston's Susanna Sullivan, fresh off a 1:10:50 half marathon in late September looks to lead the local women, with Alexandria's Bethany Sachtleben and Arlington's Nina Zarina also in the race
"I've always wanted to run Boston, and I wanted to do it when I could be part of the elite field. I just didn't think it would happen so soon," Sullivan said. "It's not nessarily a PR course, but I think with my fitness right now, it's realistic to expect that if I execute well, I should PR."
Sullivan had considered the New York City Marathon, but thought an early November race would extend her season beyond her comfort level.
"I was eager to get going this spring, so I've been training for a while," she said.
And running for a while. In her previous marathon buildups, she had only recorded two 100-mile weeks. This time, she's done at least eight.
"I've been racing on somewhat-tired legs all year, so I'm not sure how to approach my taper," she said. "I thrive when I stick to a routine."
Sullivan ran 2:33:27 at the Marathon Project last December in Arizona, and also set PRs in the track 10k (32:42.28), road 10k (33:02) and 10 miles (54:22) since working with George Mason University coach Andrew Gerard a year ago.
Here's who else is registered for Boston, though not everyone will race:
Recent Stories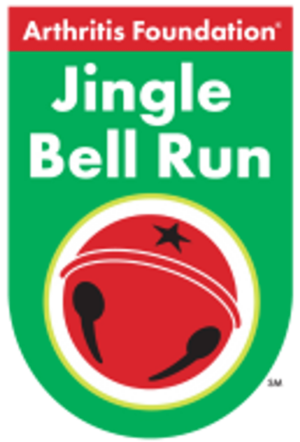 Be part of the original festive race for charity and signature Arthritis Foundation holiday event! Wear your favorite holiday attire and together, we'll jingle all the way to a cure! Register as an individual or bring a team of friends,