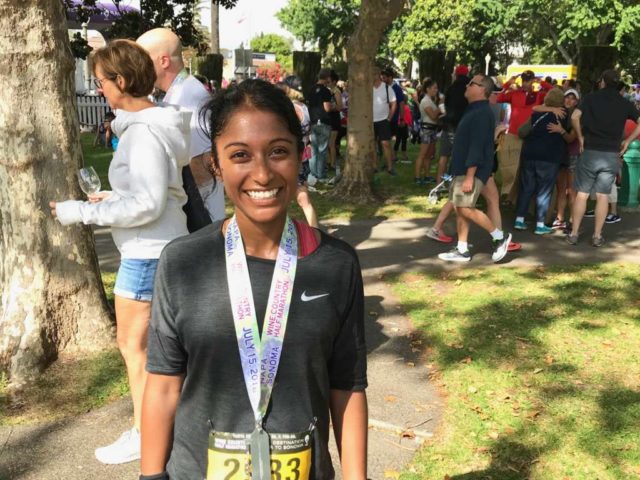 Name: Tanya Senanayake
Self-described age group: F 35-39
Residence: D.C.
Occupation: Attorney specializing in campaign finance litigation
Volunteer roles in the running world: I love mentoring other runners, especially women and those new to running. I also created an Instagram account (@oaktreerunner) to bring attention to mindful running and women's running, and to connect with women of color runners, since a meaningfully diverse representation of runners encourages even more people to try out this great sport. And I assist Coach Wilson Komen with his outreach and community partnerships building.
Why you run: Running makes me feel stronger, builds my resilience, and gives me space to find stillness. There is something about running that makes me really attentive to my surroundings, like the sounds of gravel crunching underfoot and the presence of roots and rocks and frogs, but also lost in a flow state at the same time. This is meditative and healing for me.
When did you get started running: I started running after I turned 30, during my first year in D.C. On a whim I decided to organize a team at work for the Lawyers Have Heart 10K. At the time, I couldn't run more than a few blocks, but I printed a 10-week Hal Higdon plan that I found online. I crossed out Weeks 6 and 8 because there wasn't enough time (mistake!) but ended up loving the feeling of camaraderie and friendship that come with training for a race and the feeling of accomplishment at running a half mile without stopping, then a mile, then two miles, and eventually the race.
The U.S. Track and Field and Cross Country Coaches Association has named four local coaches Coach of the Year for their respective states:

Virginia – Marc Hunter, along with his wife Joan, guided Loudoun Valley's boys team to its second straight Nike Cross Nationals title.
D.C. – John Ausema's Gonzaga team won its third straight D.C. title.
D.C. – Emily Farrar guided the Woodrow Wilson girls to their first, and a public school's first, D.C. title this fall.
Maryland – Northwood alumnus Giovanni Reumente returned to his alma mater and guided his boys' team to county and regional championships and took two runners to Nike Cross Nationals.

A WTOP reporter rescued a runner who fell into Broad Branch Creek and nearly drowned Sunday, Jan. 13.
Lisa Reichmann and Julie Sapper of Run Father and Faster are producing a podcast during the approach to the Boston Marathon. Listen to it on iTunes here.
Gaithersburg High School alumnus Ian Torrence is conducting a survey on treadmill use. Take it here.
Lake Braddock alumna Kate Murphy appeared on the Citius podcast to talk about her injuries.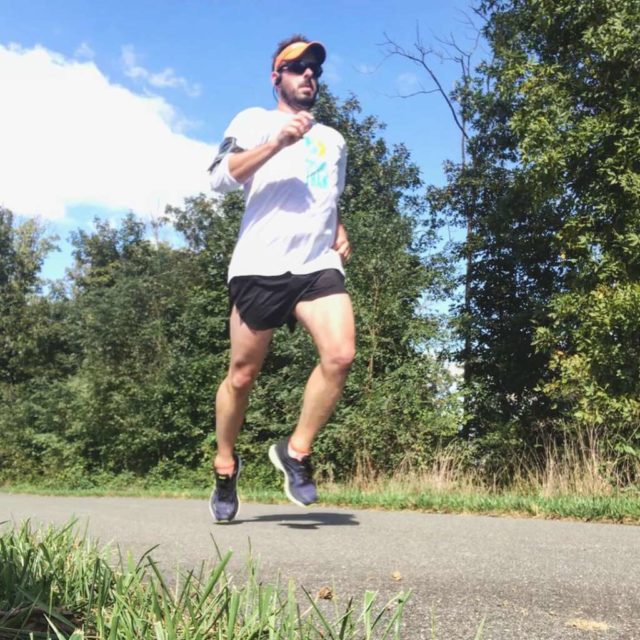 Name: Bryan Steverson
Self-described age group: 40s
Residence: Loudoun County
Occupation: Federal Employee
Volunteer roles in the running world: (as applies) I've helped with a few local 5ks and am on a steering committee for a new to be announced local race in LoCo
Why you run: To eat! Actually I've been running since I was in middle school, so its just a habit that has taken over my life (in a good way). Cooking is a hobby of mine so running helps me think I'm justifying some of the food I'm cooking (I like to cook french food).
When did you get started running: 6th Grade – I was a miler at first. Then I switched to run the 400 meters and relays. Relay races are where I did the best and had the most fun. I always enjoyed running with a team and competing with other teams – takes the burden off of myself a bit. Plus there is just something about running with a baton and trying to beat your competition to make the handoff that drives me to run faster.
Name: Naomi Warner
Self-described age group: mid-thirties going on 22
Residence: Reston
Occupation: CPA
Volunteer roles in the running world: (as applies) Unofficial and official race pacer – I'll be pacing the 4:15 group at the Disney World marathon this month.
Why you run: I run because it gives me life. Running is my therapist, happy hour, social time with friends, a way to clear my head, a break from the stresses of work and family.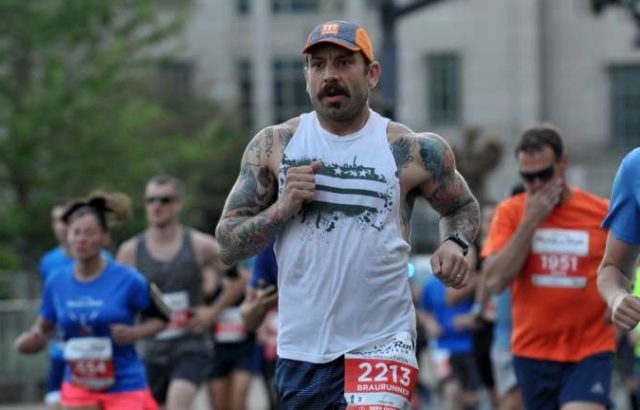 Name: Brandon Skall
Self-described age group: Not quite 40
Residence: Bloomingdale
Occupation: DC Brau CEO/Co-Founder
Volunteer roles in the running world: I am the co-founder of Braurunners (along with Adam Duffy). Every month we do a group run that starts and finishes at a bar serving DC Brau. We always feature a local non-profit and ask our runners to donate something to the charity. We buy everyone's first post run beer. In under two years we have raised over $14,000 and brought attention to some great causes in the D.C. Metro area.
Why you run: To connect my body and mind. To listen to the Grateful Dead while cruising through beautiful D. C. sunrise. To meditate and take inventory of my thoughts and days. For the amazing running community I have found and strength I find in sharing my life with people who motivate me.
After years of Page Lester and Taylor Knibb laying waste to the D.C. state meet, this fall saw some more competitive races, particularly on the women's side, both in terms of the individual race and the team standings, with Wilson upsetting defending champion St. John's, who missed junior Cady Hyde to injury. And while Gonzaga continued to win the boys' team title, the competitive distance between juniors Gavin McElhennon, Luke Tewalt and Cullen Capuano narrowed. Kenilworth Park continued to serve as the site of the DCXC Invitational, which managed to go off, albeit muddy, when other invitationals were forced to cancel after heavy rain.
John Ausema (Gonzaga), Kevin Hughes (Georgetown Visitation) and Jim Ehrenhaft (St. Albans and National Cathedral) selected the D.C. team.
Northern Virginia teams swept day two of the state championships, with Tuscarora winning its fourth title in five years and West Springfield and Loudoun Valley winning their first titles. On the boys's side, Loudoun Valley won its fourth straight and WT Woodson edged West Springfield for the Cavaliers' first team title.
Chris Pellegrini (West Springfield) and Mike Mangan selected the Virginia team.