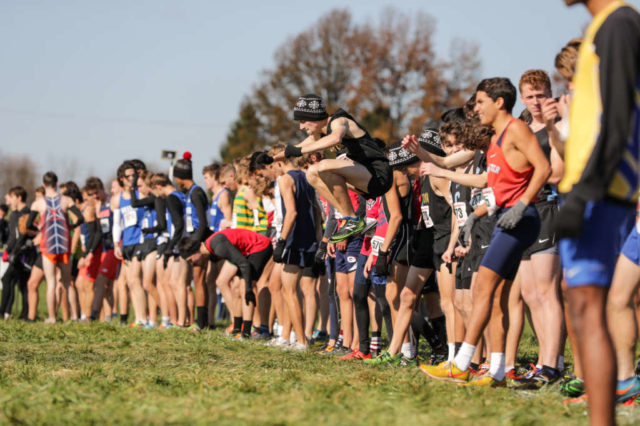 The 2018 cross country season in the D.C. area was marked by a lot of rain. Some races, like the Oatlands and Octoberfest invitationals, were cancelled outright. Others, like the Glory Days Invitational, were altered to preserve as much of the course as possible. Races that went on were often much slower, and forced runners to be more tactical. Times appropriately went out the window. It seemed to pay off, though, in late November when many the Nike Cross Southeast regional was run in a deluge. By that point, the conditions were second nature to most of our local runners, who took advantage and found themselves near the front of the race. Ten boys in the top 25 and three girls in the top 15. Loudoun Valley's boys then went on to repeat as Nike Cross Nationals champions, the first boys team to do so, and improving on their record-low score in the process.
Locally, we saw the first public individual and team champions in D.C. state meet history, a first state title for Loudoun Valley's girls, W.T. Woodson's boys, West Springfield's girls and Woodrow Wilson's girls. Young runners had breakout seasons all over the place, while the veterans continued to demonstrate a mastery of the sport. Loudoun Valley's boys won their fourth straight state title and Tuscarora's girls won their fourth in five years.
RunWashington convened members of its coaches panel to look at local runners' seasons and name them to the All-RunWashington Postseason Team, which comprises the top 10 boys and top 10 girls in Northern Virginia, Washington, D.C. and Montgomery and Prince George's counties. The Maryland, D.C. and Virginia teams comprise the next seven boys and seven girls. The coaches who selected the postseason teams are: Chad Young, Bethesda-Chevy Chase; Chris Pellegrini, West Springfield; Mike Mangan, Lake Braddock; John Ausema, Gonzaga; Kevin Hughes, Georgetown Visitation; Jim Ehrenhaft, National Cathedral School and St. Albans; Giovanni Reumante, Northwood and Scott Silverstein, Winston Churchill.
Coaches considered overall season progress but gave more weight to postseason performances.
See the D.C., Maryland and Virginia teams here and have a look at all of RunWashington's cross country coverage here.
Elise Abbe, junior, Loudoun Valley; Ricky Fetterolf, sophomore, Loudoun Valley
Ricky Fetterolf and Elise Abbe's seasons turned a corner at the Third Battle Invitational, where Abbe finished second and Fetterolf third, performances that both gave them the confidence to feel like they belonged at the front of races. That helped at the state meet, where Fetterolf's win and Abbe's third place finish helped them stay ahead of seven-time defending champion Blacksburg, giving the Vikings their first girls' title after four runner-up finishes. Fetterolf's win also kept the 4A individual title at Loudoun Valley after alumna Natalie Morris won it in 2017. The pair kept their momentum going two weeks later, when Fetterolf finished eighth and Abbe finished ninth at Nike Cross Southeast.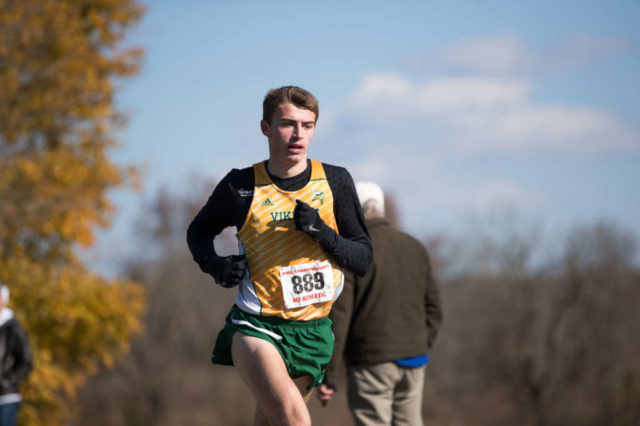 Sam Affolder, senior, Loudoun Valley
Sam Affolder's season started late, particularly after a slate of cross-country flights left him with a roughed-up back midway through the season, but when he showed up, he broke 15 minutes to win the Third Battle Invitational and repeated as Virginia 4A champion. He and Jacob Hunter finished side-by-side at Nike Cross Southeast to take the Vikings back to nationals, where despite locking up in the third mile, he held on for a 31st place finish. He will run for the University of Washington next fall.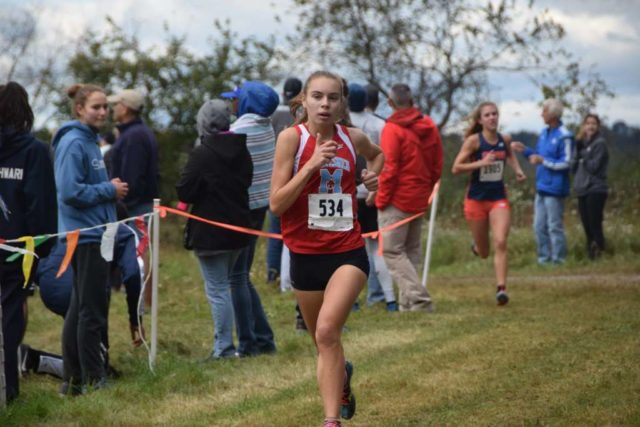 Natalie Bardach, senior, George Marshall
After an injury-plagued junior year, Natalie Bardach came into her senior cross country season eager to make up for lost time, and she did, winning the Northern Region before finishing third in the 6A Virginia state championship and then leading local woman with an 18th place finish at Foot Locker South. She will run at the University of Virginia.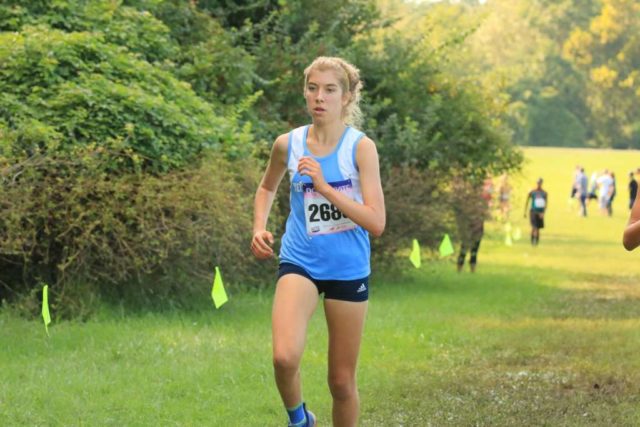 Piper Dean, sophomore, Yorktown
Piper Dean's runner-up finish at the DCXC Invitational sophomore race didn't necessarily suggest a fourth place finish at the Virginia 6A meet was likely, but winning the Glory Days Invitational "B" race by over a minute showed she was making progress, particularly because the course was shortened, making her margin stand out more.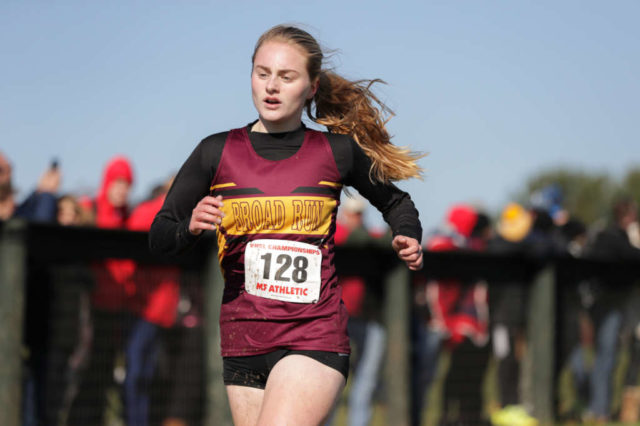 Ellie Desmond, junior, Broad Run
Though she excels at the mile, Ellie Desmond was at home on the cross country course this fall, finishing second at the DCXC junior race and winning the Fork Union Invitational, Potomac District and Region C championships before a runner-up finish at the Virginia 5A championship. Two weeks later, she finished 31st at Foot Locker South.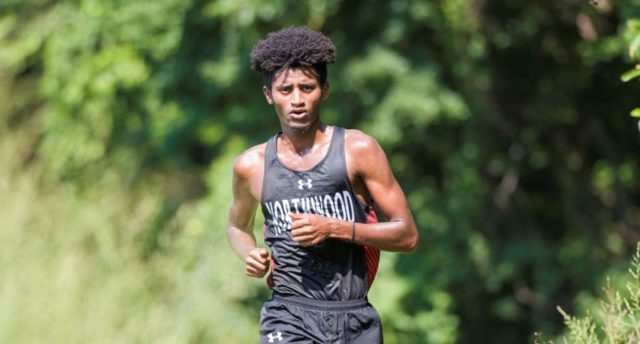 Obsaa Feda, senior, Northwood
Obsaa Feda's progress was the catalyst for the Northwood team putting together its most successful season ever. He was undefeated up to the Nike Cross Southeast meet, winning, in addition to Maryland's postseason meets, the Hood College and Carlisle Invitational. He finished eighth at the Nike Southeast meet and 112th at the national championships.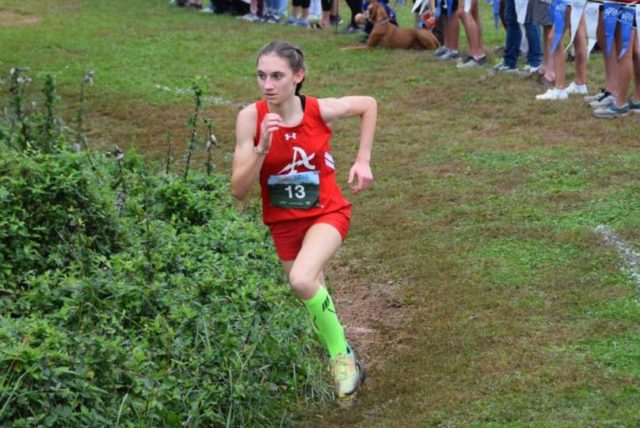 Julia Ghiselli, sophomore, Annandale
When heavy rain cancelled or shortened races throughout the early part of the season, Julia Ghiselli waited and trained. She tried road races and trail races to help keep herself sharp.
The testament to her fitness came not from a victory, but her recovery from disaster. After an early move at the 6A Virginia state meet, she was steps from the finish line when she collapsed. While that has meant the end of the day for many runners, she was eventually able to recover and finish fifth. She had won the Gunston District Championship, the Glory Days and Monroe Parker invitationals and finished 27th at Foot Locker South.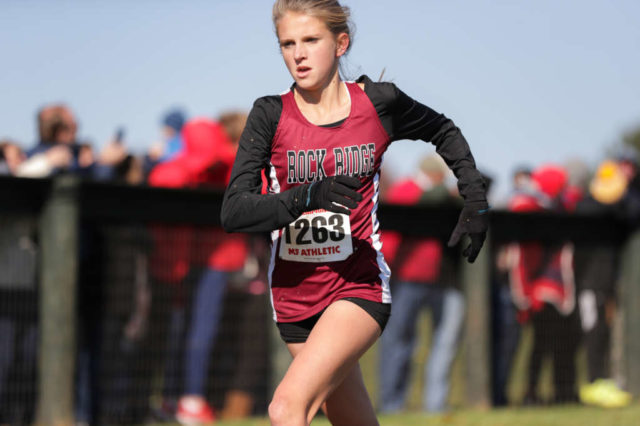 Ava Gordon, freshman, Rock Ridge
After a solid start to her high school career with a 16th place finish at the Great Meadow Invitational, Ava Gordon finished second at the Hood College Invitational when much of the rest of the region was rained out of Oatlands. She kept pace with the field at most races, finishing second in her region to Ellie Desmond and fourth at the 5A state meet before topping out with a 15th place finish at Nike Cross Southeast.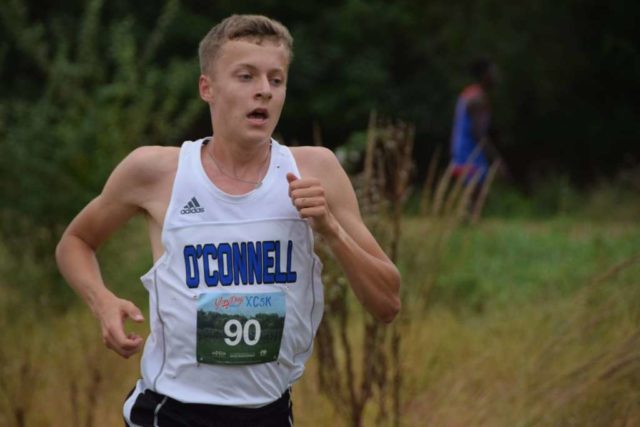 Max Greczyn, senior, Bishop O'Connell
Max Greczyn picked up where he left off last year, winning his class' race at the DCXC Invitational, the WCAC title and the Virginia Independent Schools championship, but he also added a win at the Glory Days Invitational over Tewalt and Leech and an 11th place finish at Nike Cross Southeast.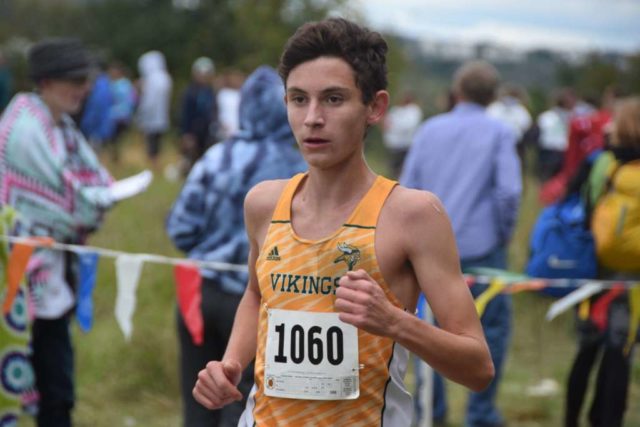 Kellen Hasle, junior, Loudoun Valley
A once-reluctant runner who had to be dragged out of bed as a freshman, Kellen Hasle stepped into the Loudoun Valley top seven and didn't relinquish his position, finished third at the Virginia state meet to help the Vikings sweep the top three places, then finished 17th at the Nike Cross Southeast meet and 52nd at nationals.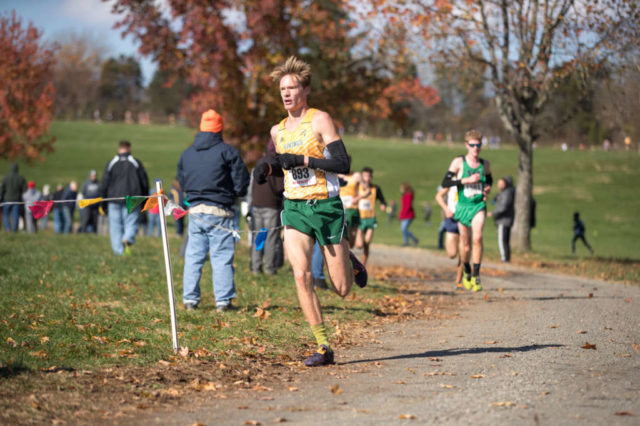 Jacob Hunter, senior, Loudoun Valley
Throughout Loudoun Valley's four straight 4A state tiles, Jacob Hunter has been the constant on the team. He notched second place finishes at the Third Battle and Virginia 4A meet and crossed the finish line with Affolder, being awarded third. He then finished 39th at the nation meet.
Chase Kappeler, senior, West Springfield
A year after the West Springfield team ran out of gas on the last stretch at the state meet, the Spartans overwhelmed the competition to win their first state title. Chase Kappeler's runner-up individual finish was a bonus, and the best race of her cross country career. She will run at Virginia Tech.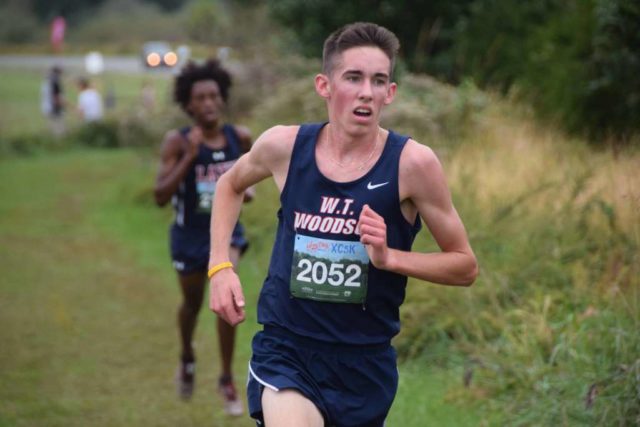 Jack Leech, senior, WT Woodson
The amazing thing about Jack Leech's runner-up performance at the Virginia 6A state meet was that he held on despite one of the most ill-advised moves on that level. He surged into to the lead a mile into the race, running away from winner Chase Osborne until Osborne dropped him on the hills. But he held on, and gave Woodson a valuable low stick in a tight team race with West Springfield. On his way to the state meet, he held off Lake Braddock mid-distance star Edward Cerne at the Monroe Parker Invitational and finished second at the Glory Days Invitational.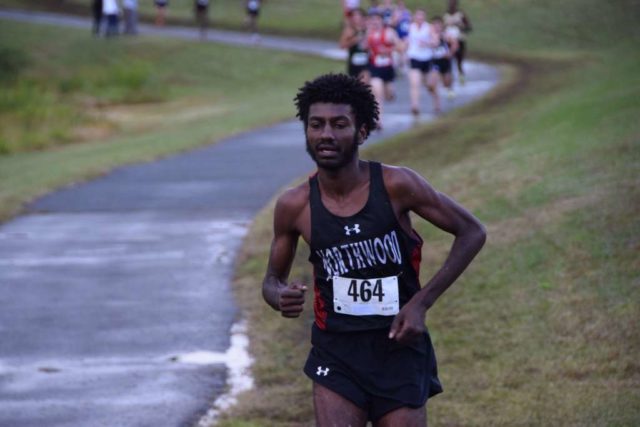 Eldad Mulugeta, senior, Northwood
When Northwood coach Giovanni Reumante showed his alma mater what he planned to do with the team, Eldad Mulugeta was sold on coming back after a year away. It paid off for the Gladiators, with Mulugeta finishing second to Feda at the Hood College Invitational and Consortia, Montgomery County, regional and state championships before taking the team lead to finish fourth at the Nike Cross Southeast meet and then 38th at Nike Cross Nationals. He achieved his runner-up finish at the Maryland state meet with only one shoe. He will run at Central Iowa Community College.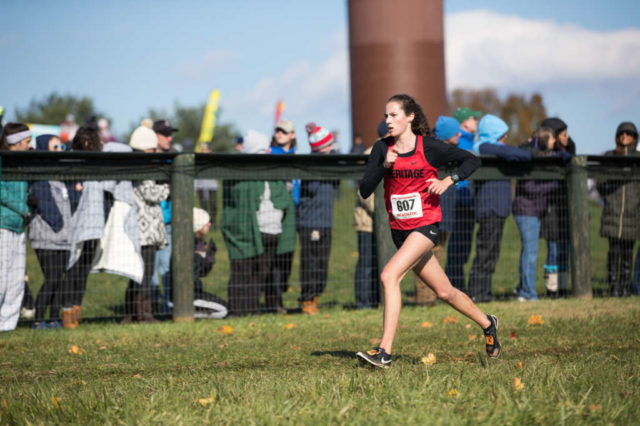 Jenny Schilling, sophomore, Heritage
The Dulles District Champion, Jenny Schilling finished fifth in the Virginia 5A state championship and went on to win the Foot Locker South sophomore race.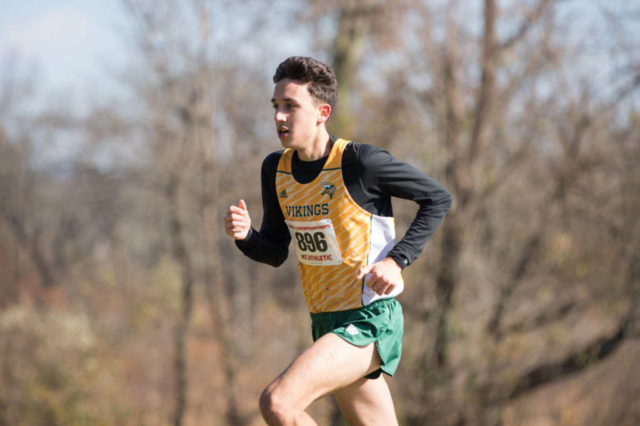 Carlos Shultz, junior, Loudoun Valley
A newcomer from Eastern Pennsylvania raced early for Loudoun Valley, winning the Great Meadow Invitational, and was a steady, mid-pack contributor for the Vikings until Nike Cross Nationals, where he wound up leading the team with a 30th place finish.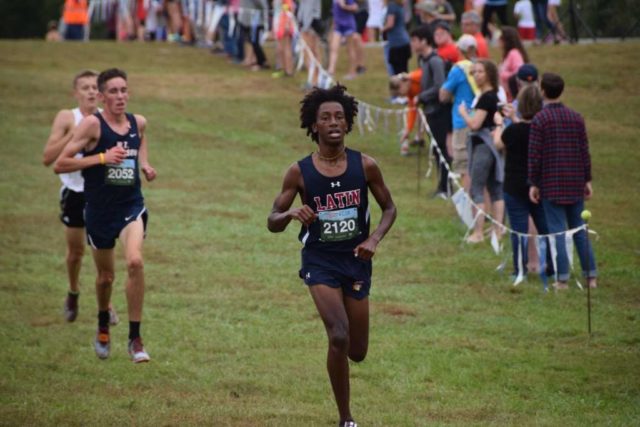 Luke Tewalt, junior, Washington Latin
Already an accomplished 3,000 meter runner on the track, Luke Tewalt lamented feeling ill-suited for cross country a year ago after finishing as runner up at the D.C. state meet. This year, more opportunities to race paved the way for new experiences as a season that wound up with a 23rd place finish at Nike Cross Southeast, after racking up wins at the Landon and Georgetown Prep invitationals, second at the DCXC junior race and a win at the DC state meet.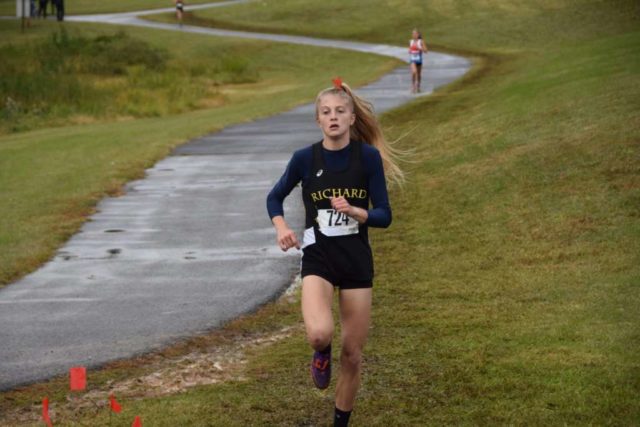 Charlotte Turesson, sophomore, Richard Montgomery
In her second year as a full-time runner, Charlotte Turesson found her footing in cross country and won the Montgomery County and west regional championships en route to a second place showing at the Maryland 4A state meet.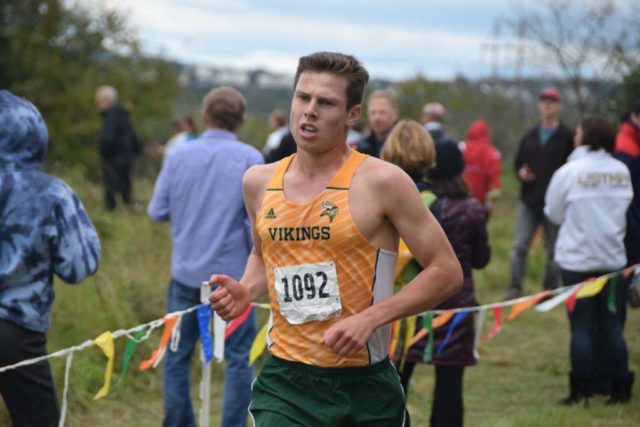 Connor Wells, senior, Loudoun Valley
After a long season toiling in the middle of the pack, Connor Wells put things together at the end of the Fall. He repeated his fifth-place finish at the 4A state meet and finished 16th at Nike Cross Southeast before improving his Nike Cross Nationals finish to 63rd, a big drop from last year's 95th place finish. He will run at Duke University.
Recent Stories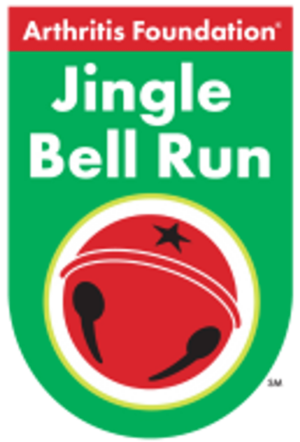 Be part of the original festive race for charity and signature Arthritis Foundation holiday event! Wear your favorite holiday attire and together, we'll jingle all the way to a cure! Register as an individual or bring a team of friends,