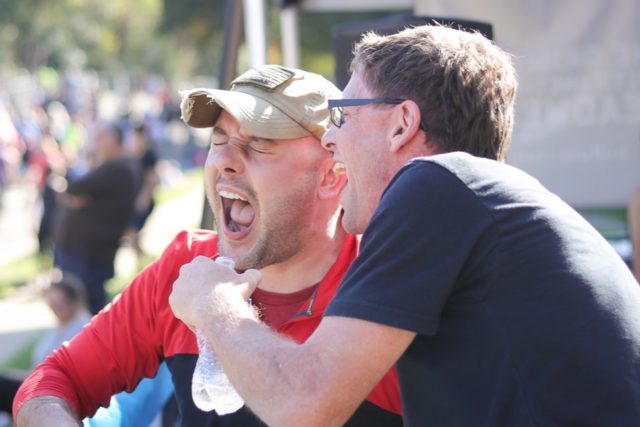 Sandwich Todd, one of the podcast's first guests, returns to talk about how running has helped him manage anxiety.
The Washington D.C. metropolitan region ranks near the top of most lists of things that cause stress — from traffic to cost of living, poverty, work demands and more. And since November, tensions have seemed to run higher than usual in the city, with the fate of federal jobs seemingly hanging in the balance. But you don't have to buy a coloring book or move to Canada to feel better. Whatever your worries, locals in the know agree that running is a vital tool to care for yourself in stressful times.
Just ask Dr. Keith Kaufman, a runner and a clinical psychologist specializing in sport and exercise psychology. At his Northern Virginia practice, he works with high-performing athletes and beginners trying to develop exercise routines. He's seen it all — student athletes pushing themselves to the breaking point, elites trying to achieve new heights in performance and of course the stereotypical Type-A D.C. professional whose day is scheduled down to the minute. A self-described Type A himself, Kaufman is an evangelist for running to manage stress or anxiety.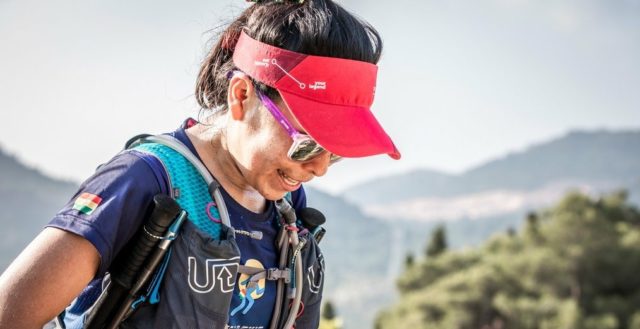 I'm a radio correspondent for Territorio Trail Media (Spanish web and podcast) specializing in trail running and ultrarunning. We will be covering Ultra-Trail du Mont-Blanc for the fourth consecutive year and with more than 12 hours broadcast from Chamonix.
Name: Neisa Condemaita
Self-described age group: 40-49
Residence: Washington, D.C.
Occupation: Freelance Field Producer/Radio Correspondent. & Substitute Teacher at Mundo Verde Public Charter School (The first green-focused Charter School in D.C.)
Some running groups in the D.C. area are competitive, challenging cohorts; that's not the case with several of the running groups based out of D.C.'s H Street Northeast neighborhood.
Much like the street itself, many of H Street's running groups are eclectic, vibrant and down for a good time.
Alisa Harvey started her running career as a sprinter.
The now 52-year-old wanted to run the 100-meter and 200-meter races in her middle school track races at Thomas Jefferson High School in Alexandria. She did OK. But when she moved to the 800-meter races, something unexpected happened — she started winning.
"I always wanted to get back to sprints — I cried when they took me off the [4-by-100-meter]," Harvey said. "But I had the stinking stamina to do the 800 meter."
Due to excessive rain over the past few days, Montgomery County Parks is closing all natural surface trails for the rest of the week. This is intended to protect both the trails and their users.
Generally look out near trees, because the heavy rains have exposed roots and loosened the ground
A car drove onto the W&OD Trail Monday evening, July 23 between Leesburg and the Loudoun County Fairgrounds. The car, which a witness described as likely a gold Lexus, was heading east and traveling about as fast as a car would on a road and fast enough that the witness couldn't take a picture or make out the license plate. Several people reported nearly being hit.
Further east on the W&OD Trail, the Fairfax County Board of Supervisors approved final design plans for a bridge over Wiehle Avenue that is due to be completed by October 2022. Reston Now has more.
The D.C. Road Runners club held its track championships in Saturday's deluge, featuring men's and women's elite miles and 800 meter races. Click (more) to see videos.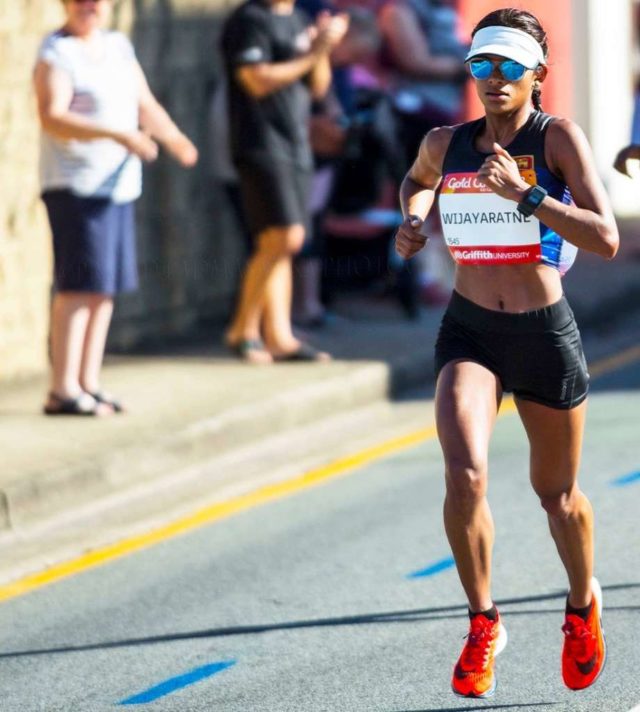 Herndon alumna Hiruni Wijerathna talks about her professional running career, which includes several Sri Lankan records.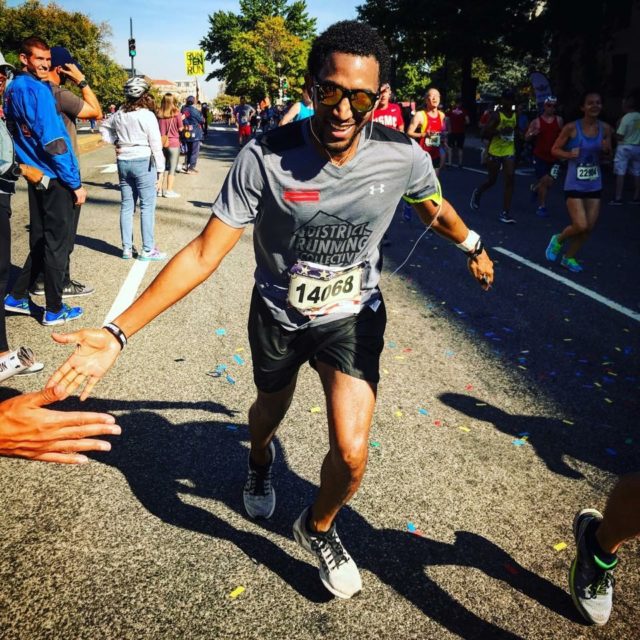 As a runner, I am really into race times, paces, etc. Not that I obsess over comparing myself to others, but it really interests me to see what types of runners are hitting specific times. Like elite club runners finishing sub-16 minute 5K's, or a 45-year-old running a 1:25 half marathon. It's really what motivates me and encourages me to continue to set goals. As I think about myself getting older, seeing these runners still smashing times and setting PRs inspires me to keep pushing myself. When I see 60+ year old men and women running alongside me in races, I'm not embarrassed or intimidated because we're on the same running level, I'm excited to realize that my best is still in front of me (if I want it to be).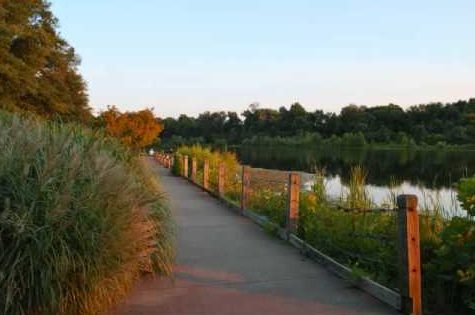 A man dressed dark clothes with a dark backpack tried to attack a woman running on the Paint Branch Trail near Lake Artemesia in College Park July 10 around 7:30 p.m.
Georgetown freshman Rey Rivera advanced to the semi-finals of the 800 meters at the IAAF U20 track championships in Finland.
Woodrow Wilson senior Isaac Frumkin was named Gatorade Athlete of the Year for the outdoor track season. The 800 meter runner was the only local distance runner to win the award this year, representing Washington, D.C. Georgetown Day School sophomore Ziyah Holman, a sprinter, was girls athlete of the year for D.C. and Bullis senior Masai Russell, a hurdler, was Maryland athlete of the year for girls.
American University assistant coach and 2016 Olympic Marathon Trials qualifier Chris Kwiatkowski will be coaching at the University of Washington starting this cross country season. Recent Arlington resident Matthew Centrowitz will join him as a volunteer assistant coach.
RunBlogRun interviewed Chantilly alumnus Sean McGorty
Brian Danza and Tom Brumlik talk about Saturday's D.C. Road Runners Track Championships. Tess Stryk fills in for Joanna and Docs.