Credit Union Cherry Blossom Ten Mile
April 7, 2018 – Washington, D.C
Stanley Kebenei could pick from a few comeback stories on his way to setting the American record at the Credit Union Cherry Blossom Ten Mile. A year ago, he was sitting at home nursing an Achilles tendon injury that left him in despair. A week ago, he had just run a miserable race for the world cross country championships. But none of that mattered when he crossed the line Sunday in 46:00, breaking Greg Myer's 1983 record of 46:13, also run at Cherry Blossom.
"It's a dream come true," Kebenei said. "You should never lose hope."
Note: Five days later. race officials announced that due to a misplaced set of cones marking the course, the race distance was 9.96 miles and ineligible for records.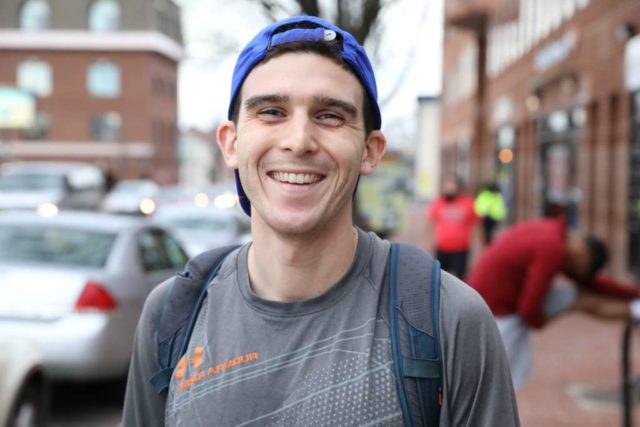 Name: Tyler Kameh
Self-described age group: 20 somethings
Residence: Falls Church
Occupation: Cardiac Technician (think EKG's and stress tests)
Volunteer roles in the running world: I am a volunteer/mentor with Teens Run D.C., an awesome D.C.-area non-profit that facilitates youth mentorship and healthy habits through running. I also try to volunteer at local races when I can. I hope to pace in local races to come.
Last March, I caught a toe while running the Catoctin trail near Maryland's Gambrill State Park. The fall was so quick and so hard — face first into very pointy rocks — that it took me a few minutes to realize just how badly I'd hurt myself.
Once I got myself sitting upright it was immediately clear that my wrist was broken; the bones were not where they usually were.
Also immediately clear? I was 13 miles from the car.
It's been more than two decades since Jackie Gruendel was in college, but the 44-year-old runner still competes — and excels — at college meets.
Gruendel, who lives in Clifton, is able to participate in meets as an unattached runner, and she ran 5:17.51 to place fifth in the women's mile at the George Mason Patriot Games in January.
"I literally get on the line and I could, no joke, be these girls' moms," Gruendel said.
She said she's slowed down some since she ran as a student-athlete at the University of Michigan, but she feels like her post-collegiate running career has been better than her college one.
For the last 19 weeks, Stephanie Lasure has been running every street in the City of Alexandria. She is weaving her way through every nook and cranny — down every block in Old Town, around every cul-de-sac in Seminary Hill and up every ascent in Rosemont.
Over 151,000 residents call the City of Alexandria home, nestling themselves into an area that's only a little over 15 square miles. But as Lasure has slowly checked street after street off her list, she's logged nearly 240 miles –and she's not done yet.
Lasure was inspired by a professional ultrarunner she follows on Instagram, a man named Rickey Gates. On Nov. 1, 2018, he set out to run every street in San Francisco, ultimately covering over 1,300 miles in 47 consecutive days. His effort spawned a mini-movement of sorts, complete with its own hashtag — #EverySingleStreet — that now stretches across the globe, spanning from San Francisco to New Zealand, South Africa, Germany, and Brazil. The number of runners tackling new cities seems to grow every week.
Professional runner and online coach Katie Kellner talks about her own running and what someone should look for in a coach.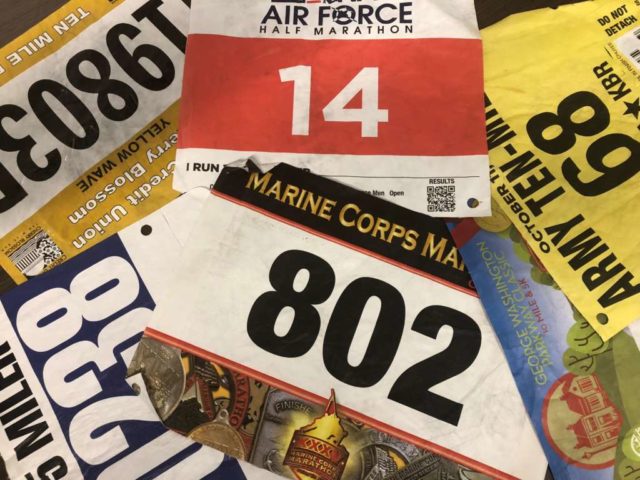 The call went out on a Saturday — "does anyone have an Army Ten-Miler bib?" The race was the next day.
Responses on a message board wished the runner luck and others tried to start an impromptu waiting list. After a while, the sober voice of reason spoke up.
"Not allowed since it's past the transfer period."
It can be an unpopular opinion, but it's backed up by the forms runners sign when they register for races.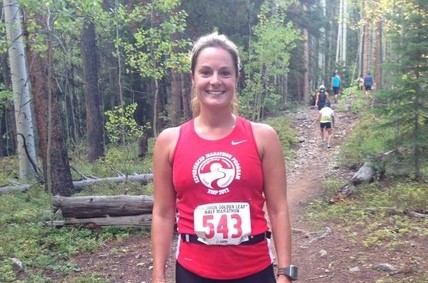 Name: Laura Cloher
Self-described age group: 35-39
Residence: Bethesda
Occupation: Teacher
Volunteer roles in the running world: Girls on the Run coach, fun run leader for the former Pacers Running store in Silver Spring, 3x pacer for Parks Half Marathon, coach for XMP (Experienced Marathon Program)
Why you run: Running makes me feel alive and is a wonderful stress reliever.
When did you get started running: I started running my senior year of high school to get into better shape. I made a goal by the time I turned 30 to run 5 marathons and I surpassed that goal by 12, running a total of 17 marathons (three were 50K's) by the time I turned 30!
At last year's Credit Union Cherry Blossom races, thousands of runners crossed the finish line in either the event's 10 mile or 5K events on a chilly April day. Upon finishing, runners were offered a heat sheet — a mylar blanket that provides a small source of warmth. So when runners are ready to toss the blankets and head home, then what? The race's sustainability team had a plan to make sure there was an eco-friendly option.
Instead of letting the nearly 20,000 blankets end up on the trash, and eventually a landfill or incinerator, there were specific collection points on race day where runners could ditch their heat sheets.