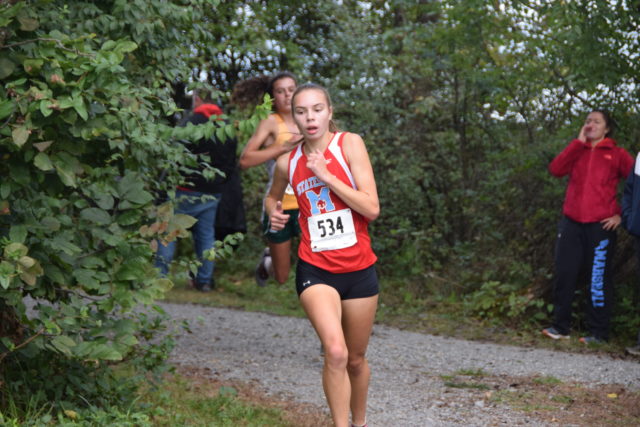 It was seven months.
Seven months of torturous unknowing. Seven months of never-ending fatigue and sluggishness for George C. Marshall High School alumna Natalie Bardach. Seven months of doubt and disappointment. Seven months of just surviving a sport she had once thrived in, helping to win team conference, regional and even state titles.
For a high school athlete with only four years — twelve total seasons — of running available to them, seven months is 20 percent of their career. It feels like an eternity.
"I [didn't] even know what to do anymore," Bardach said. "I [was] training so hard and working so hard and I [was] not feeling any better. I was telling myself that it was my fault."
For Robinson Secondary School alumna Seneca Willen, it was three months. A three month long agonizing descent from a freshman phenom who was running at the front of the pack to a slumping sophomore languishing in the back. Three months of "it's all in your head" and wondering if freshman year was her peak.
"It was very sad," Willen said. "I thought it was all mental and just thought, 'I'm never going to get any better.'"
0
Comments